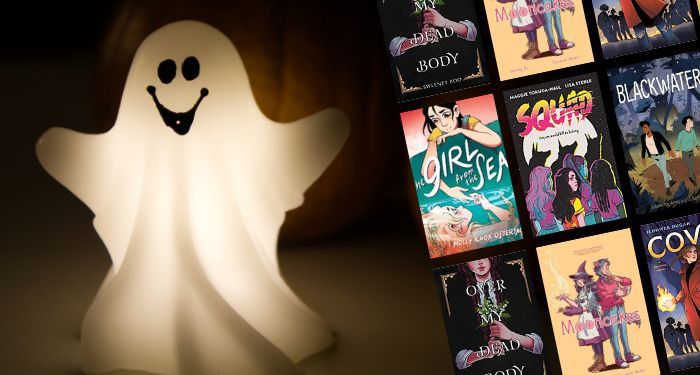 It's spooky season, and what better way to celebrate than by diving into some rich paranormal YA comics and graphic novels? I admit that I am a big wimp when it comes to watching horror movies (I don't like lots of gore, and jump scares get me every single time), I do love reading about creepy and paranormal things. I like that you can control the pace at which you read about scary stuff, and for whatever reason reading about it — and looking at pictures of creepy things — isn't as scary to me as watching a movie. These books promise both thrills and chills, and they dive into a whole array of paranormal activity — witches, ghosts, selkies, werewolves, curses, extraordinary abilities, vengeful spirits, and all sorts of magic gone awry! From retellings of old classics to new spins on classic horror creatures and tropes, there's something paranormal to satisfy every taste!
But if you're not into the scary stuff, don't worry! Not all of these books are on the scary side of paranormal! There are a handful of sweet paranormal stories, too, and there's just enough of a gently spooky vibe in these books to satisfy the complete scaredy cat. So no matter what your paranormal tastes might be, grab one of these books and curl up under a blanket to read under a full moon!
Want more great YA graphic novels and comics? Check out our recommendations for some of the best YA fantasy graphic novels!