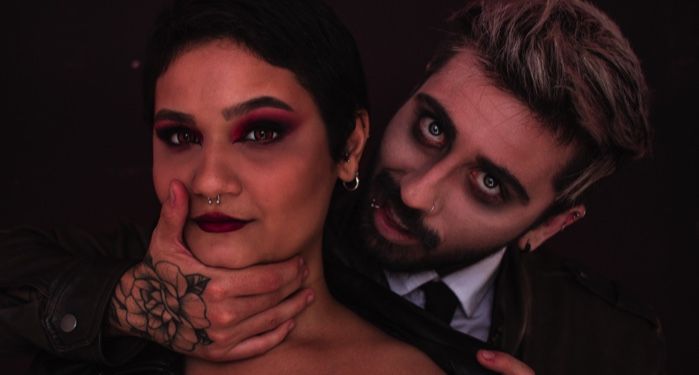 Quizzes
Quiz: What Paranormal Romance Should You Read Next?
This content contains affiliate links. When you buy through these links, we may earn an affiliate commission.
Falling in love with a vampire, werewolf, witch, or other paranormal creature is a time-honored tradition of paranormal romance. What if you fell in love with an urban legend? Would you cower in fear, or would you get even closer? If you are in the latter group, this is the quiz for you.
The literary tradition of falling for an otherworldly person is everywhere. The animal bride and groom tradition shows a longstanding pattern of mystical or magical creatures who end up with human partners. Animal shifter romances are also entrenched in the western literary canon with poems like Marie De France's Yonec (where a lady falls for a Hawk-Knight) and Bisclavret (where a lady falls out of love when she realizes her Knight husband is a werewolf and the king takes him on as his werewolf-Knight). Something is incredibly appealing about an otherworldly person who chooses to trust you with their secret, power, or secret powers. I, for one, cannot see it stopping any time soon. If it does, I will have to read the backlist of my favorite sub-genre as I patiently wait for paranormal romance to become popular again.