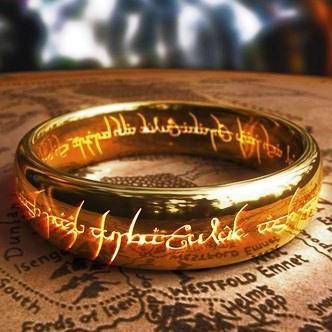 Bergen Street Comics, a staple of the comic book community in Brooklyn, has announced that they will be closing their doors next month. In a blog post, co-owner Tom Adams writes:
After six amazing years Amy and I regret to announce that we will be closing the shop next month.

Opening the store, becoming a part of the neighborhood, and getting to meet so many great people has been an incredible experience for us and we are grateful to each and every one of you for giving us the opportunity to build something very special.

We will have more details on the closing – as well as on our plans for the future, including the proper launch of Bergen Street Comics Press https://bergenstreetcomicspress.bigcartel.com/ – in the coming days.
I distinctly remember my first trip to this store in the summer of 2011. I was still living in Philly, but I had just taken a drive up to Brooklyn to apartment hunt because I was set to start law school in NY in less than a month. I was going hunting with a friend who lived in the Prospect Heights area and he was running a little late at work. I was left with some time to kill in this city that was completely unknown to me. A quick Yelp search helped me discover that a good cup of coffee and a comic store were mere blocks away. As soon as I walked into Bergen Street Comics, I knew that I stumbled upon a gold mine. It was unlike any other comic store I had been to. The space resembled an art gallery more than a comic store. It had all the comics I was looking for, and it had an overwhelming amount of small press/indie books that I had never even heard of. There weren't toys laying around. The staff were friendly and personable. There was some good music playing from the speakers. I knew, wherever I ended up getting an apartment – this was going to be my local comic store.
From that day on, I made trips to this store on a (mostly) weekly basis. I've built a lot of memories around this place. I'll never forget Tom and Tucker eagerly buying copies of the Nick Cave worship comic I (poorly) wrote. The time that Matt practically forced me to purchase an issue of Lose by Michael DeForge and got me hooked for life. Listening to Tom and Matt debate over what Jacque Tardi collection I should pick up next. Or just shooting the shit with Tucker about everything from Robocop to the pros and cons of moving to New Jersey. After making, literally, hundreds of visits to this store, the list could go on and on. So, to everyone at Bergen Street Comics, I want to thank you. You all ran one hell of a comic store and I think I can safely say, nothing will ever come close.
I know how much this store meant to everyone who has ever stepped foot inside, so I asked the other Panelteers to share their memories of this shop as a tribute.
Jenn Northington: Bergen Street Comics was the second comic book shop I went to as an adult, and the first one I created a pull list at. If you've never been in, it's hard to describe — I immediately felt at home. Maybe it was because they had a great collection of kids' comics right up front, and I was already a fan of Zita The Space Girl; maybe it was because the big tables full of staff recommended graphic novels and indie comics looked a lot like the staff picks table at the general bookstore I worked for. It was definitely, definitely, due to the staff — they left me alone when I wanted to browse, took me around when I couldn't find something or needed recommendations. I moved farther away and now have a new (and wonderful) LCS, but everytime someone came to visit, Bergen was a stop on our Brooklyn tour. Here's a short list of comics I never would have read without them, with a thousand thanks: Superspy; Rice Boy; 365 Samurai; A Covert Affair; The Winter Men.
Ali Colluccio: For a good four years, Bergen Street Comics was my home for funny pages–a weekly staple in my life as most comic shops are for Wednesday Warriors. But Bergen is more special than that. I don't mean that in a "my shop is the most special because it's mine" kind of way. I mean that Bergen Street Comics is a truly unique store and irreplaceable in the comics community.
The first time I went to Bergen, I knew I would be back every week. It was Free Comic Book Day 2010. I had wrangled a group of Internet friends to go on a bit of a comic shop tour and it was suggested that we end the day at Bergen Street Comics for their Free Comic Book Day Party. The party, and really the whole shop, was about comics and comics art. The shelves weren't cluttered with back issues or collectables or fanboy baggage. Bergen was a celebration of the comics medium and they welcomed anyone to the party: seasoned comics vets, little kids with parents in tow, parents with kids in tow, indie comics readers, new comics readers. They just wanted to sell you a comic you'd love.
I haven't been to the shop in a long time. If I'm being honest, I haven't been there in a regular weekly way in a year. Moving, life changes, and a general malaise with the state of comics made the distance to the shop feel longer than it was. I feel guilty for having wasted precious time I could have had with Bergen. I'm getting maudlin and we don't want that.
Instead I'm going to focus on all the little things I loved about Bergen: the gorgeous comics art on the exposed brick walls; how the kids comics are always at eye-level for kids; the giant table of awesome curated comics; Matt's casual and warm welcome that always made me feel like a special regular; Amy in a crowd of comics lovers refilling champagne glasses during a party; Tucker's unbeatable comic recommendations and dry humor that made bad days better; and Tom with some Templeton Rye quietly taking it all in.
It's been a wonderful adventure, Bergen Street Comics. Thank you. Thank you very much.
Brian McNamara: I was never a regular customer of Bergen Street Comics, but while it's not been my weekly shop, Bergen still holds a special place in my heart.
The new books and creators that I picked up from wandering around the store have stayed with me for years, books like Box Office Poison, Copra and Hark, A Vagrant. I recall being hand-sold Lil' Depressed Boy by one of Bergen's amazing staff. I first picked up Pluto from Bergen Street, tearing through the first volume as I rode the subway home and planning a return trip to pick up the rest. Combing through books laid out on the giant table at the shop's center was always a treat and lead to some stunning discoveries. In perhaps the height of hipster cliche, I purchased my copy of Local from Bergen during a Free Comic Book Day event.
Bergen was also host to some fantastic events over the years, held in a casual style, more akin to a meet up than a signing or talk. I got to chat with Geoff Johns about superhero story craft whilst milling about the shelves, Scott Snyder laid out his vision for Batman to a group of enthralled fans as part of a live podcast, and Brian K. Vaughn made endless jokes about us sharing a first name as I gushed about Saga #1. Meeting creators and discovering new works through launch events were always fun, but the best part was mingling with the wonderful staff and the community built around the shop. I've met a number of my fellow Panelteers through Bergen events and I've made some wonderful friends from people I first met at the shop.
It's a testament to what Amy and Tom built that someone who only shopped there a few times a year could feel so at home at a shop. Thank you Bergen Street, you'll be fondly remembered and sorely missed.
Paul Montgomery: I had the great fortune to celebrate a number of milestones at Bergen, including some iFanboy live shows and meet-ups. It became our unofficial gathering place, and I met a number of friends there. We even filmed in the shop after hours one winter's night, the one occasion when I could see the floors in Bergen; a small establishment, it was almost always packed like a sardine tin. My first impression was of a well-curated boutique, an elegant venue for readers who took comics seriously and curators who wanted to deliver the best the medium has to offer. But Bergen's become more than that. It's a touchstone. It's a community watering hole for more than its local shoppers, but for travelers the world 'round. I've embraced friends there from as far as Australia. And we're all saddened to see those doors swing closed one last time.
Rachel Manwill: When I was dipping my toes into the waters of comics, and wasn't quite ready for the intimidating atmosphere of a larger shop like Forbidden Planet or Midtown, Bergen was where I went. It was the place that welcomed me as a new comics reader for the first time, and over and over again. It is my local shop – the one closest to my apartment in Brooklyn – and I will miss the welcoming presence I felt whenever I went in. The owners and the employees didn't know me – by face or by name – but I hope they know that the way I was treated there was the thing that made me decide that being a comics reader was okay. If there are people like that in the comics world, I'd be just fine. Thank you so much – for the recommendations, the conversations, and even just a nod when I walked through the door, unsure of what I was doing, but looking for a community.
Add your memories of Bergen Street Comics to the comments section!