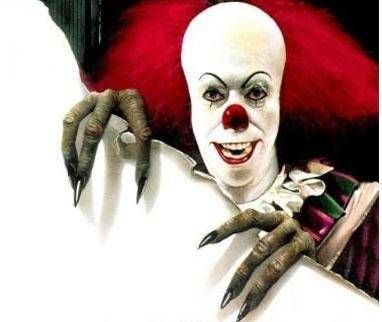 In Panels on Panels, we tackle the most basic and complicated part of comics storytelling. Too often, comics criticism and analysis focus solely on story and words. Panels on Panels strives to pick apart what works, what doesn't work, and what excites us about the collaborative art of sequential storytelling.
I was flipping aimlessly through Scribd when I stumbled across it. The title and cover art combined made me click through, rather than keep scrolling — Hexed, you say? Something to do with magic and a female lead and, oh man, that cover art for #3 looks good, well why not. When I came up for air, I'd read five issues and written several incoherent tweets about Lucifer and Halloween costumes forever and I don't even know what. There are lots of things Hexed has going for it, but before I get incoherent again let's take a look at one page:
Let's say you know nothing about this comic. Let's say this is the one and only page you ever were to see of Hexed; what would you know?
You'd know at first glance that its creative team, Michael Alan Nelson and Dan Mora, care about art. That probably sounds silly; what artists don't care about art? And you'd be right. But how often do we see a celebration of what it means to be an artist, to construct a style and technique, to play with those elements, and to pay homage to those who have influenced you? In the pages of a supernatural action comic, no less?
The choice to set Hexed in an art gallery allows them to do just that. I've seen gorgeous art in many comics, but I haven't seen anything else that looks like this. Here, Mora and Nelson pay homage to Van Gogh, Kandinsky and cubism (at least that's my take on that middle panel), and that third panel looks pretty Baroque. If you spent some time researching, you'd also discover that they're having some fun with their art-nerd readers (oh hi, guys). As far as I could discover there is no Pantaglio, or Endless Seas by Randall — although I did find a Jim Randall whose work would not look out of place in the gallery. There's not, as far as I can tell, a Caspian — but if there was, I'd be a fan.
You also learn a fair bit about the characters involved. Not least because our villain is monologuing, bless him; you've got the messed-up family dynamics, his violent tendencies, the reason he's chasing our heroine from one painting to another — and how he's doing it. Magical artifacts for the win! Err, or for the evil in this case. And how about that heroine? She clearly doesn't know her art, or else she'd already know that they were in a Caspian. But that just as clearly doesn't matter. She has a plan, even if we don't know what it is. And in their interactions, we're given the rules of the world they inhabit. Reality is fluid; historical objects can have magical attributes; souls are in demand as power sources.
This is also a perfect illustration of my personal mental catnip: a combination of academia and action. Art history and witchcraft and potential death? I cannot resist, not even for a second. It's what I love about Wayward, and Ody-C, and Lumberjanes for that matter. Throw me a historical, mythological, or factual tidbit every now and then, and I'll follow you from here to forever — as long as you pair it with the uncanny.
____________________
Follow us on Instagram for more comics fun.