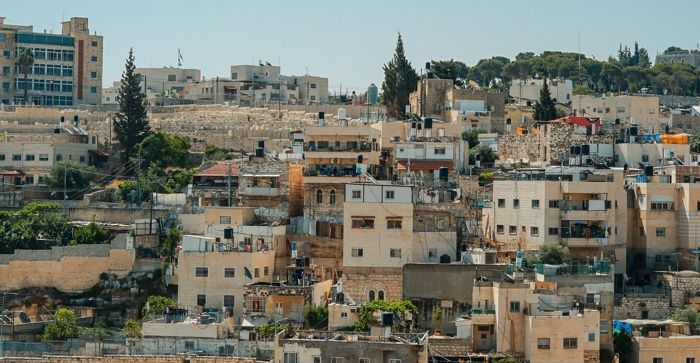 This content contains affiliate links. When you buy through these links, we may earn an affiliate commission.
This spotlight on Palestinian SFF was originally published in our SFF newsletter, Swords and Spaceships. Sign up for it here to get SFF news, reviews, deals, and more!
---
As I often do when terrible things are happening in the world and I've made all the phone calls I can and I still feel helpless, I turn to SFF as one way we can all at least connect together. So let's talk about SFF by Palestinian authors. There isn't a lot in (or translated to) English, but it's still very worth reading.
The speculative fiction magazine Strange Horizons published a Palestinian Special issue on March 29, 2021. There are short stories and poetry to check out there.
While obviously not a book, Palestinian direction Larissa Sansour has filmed a trilogy of science fiction films. You can learn more about them at Mec Film along with In Vitro. There are VOD links, though sadly the films are only available in a small number of countries in Europe.