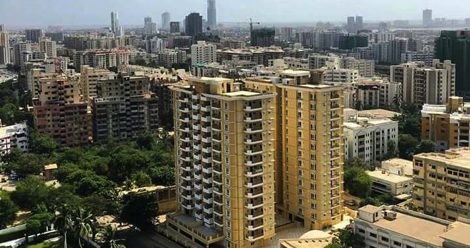 Lists
Take a Trip to Pakistan With These 7 Amazing 2017 Releases
This content contains affiliate links. When you buy through these links, we may earn an affiliate commission.
Pakistan: a country with a population of 193 million, and a looming, media-driven narrative which undercuts its every nuance and diverse feature. We know almost nothing about this huge country, from how it's pronounced (PAk-is-tAn, both a's to be pronounced as in "car") to the many languages its people speak and the tumultuous political scenario. I can't even blame or shame anyone for being misinformed or ill-informed, being a mostly ignorant neighbour myself.
This year, however, I have read and enjoyed some excellent books set in and about Pakistan: from fantasy fiction, to short stories, to nonfiction which would be great picks to begin exploring the country's many narratives. These are, of course, mostly written by Indian/international authors of the diaspora which were accessible to me, and I'm on the lookout for more, authentic works from Pakistan.
"Reporting from Pakistan is considered one of the more difficult—if exciting—assignments in journalism. Despite the limitations, she has produced a probing, incisive portrait of a conflicted society; it…tries to look not just at politics-but also at the human realities beneath."

Why it was great:
Menon speaks from intense personal experience, and deals with the daily politics as well as events such as the India-Pak partition and the high treason trial of General Musharraf.
"Nida, intelligent and lonely, has married into an affluent political family and is desperately searching for some meaning in her existence; and impulsive, lovely Sasha, from the ordinary middle-class, whose longing for designer labels and upmarket places is so frantic that she willingly consorts with rich men who can provide them."
Why it was great: Mansab gives us an insight into the lives of Pakistani women from different classes while spinning a compelling romance.
"Raghavan presents a view of both well- and lesser-known incidents from the last seven decades through the eyes and words of actual players and contemporary observers to illustrate how, both in India and in Pakistan, the present as well as the past is seen through radically different prisms."

Why is was great:
India-Pak relations have always been very strained, and I think this is a must-read for anyone who wishes to unlearn the stories fed to Indians from childhood.
"Born of a smokeless fire, and raised in Karachi, Wahid's life comes apart when he loses the girl he loves to vengeful djinns. Setting out on a journey to recover her soul and find out the truth of his own origins, he is accompanied by Iblis, the Devil himself."
Why it was great: urban fantasy set in Karachi, this is a great pick for anyone who prefers their prose dark and morose, with well-crafted characters and a fast-paced plot.

"Sabyn Javeri's tale of intense friendship between two ambitious women unfolds in a country steeped in fanaticism and patriarchy. Set against a backdrop of intrigue and political machinations, this is a novel about love, loyalty, obsession, and deception. Nobody Killed Her is dark noir meets pacey courtroom drama."

Why it was great:
Who doesn't love a political thriller based on true events? This would be a good, unputdownable book to start exploring the politics of Pakistan.
"Isma is free. After years spent raising her twin siblings in the wake of their mother's death, she is finally studying in America, resuming a dream long deferred. But she can't stop worrying about Aneeka, her beautiful, headstrong sister back in London—or their brother, Parvaiz, who's disappeared in pursuit of his own dream: to prove himself to the dark legacy of the jihadist father he never knew."
Why it is great: this is currently resting on the very top of my TBR, but since it was on the Man Booker 2017 Longlist, let's assume that it's safe to say it's a winner. This is not based in Pakistan, but follows the lives of a British-Pakistani immigrant family.
Malala's magic pencil by Malala Yousafzai, illustrated by Kerascoet:
This releases today, and I am disproportionately excited about a picture book!
"As a child in Pakistan, Malala made a wish for a magic pencil. She would use it to make everyone happy, to erase the smell of garbage from her city, to sleep an extra hour in the morning. But as she grew older, Malala saw that there were more important things to wish for. She saw a world that needed fixing. And even if she never found a magic pencil, Malala realized that she could still work hard every day to make her wishes come true. This beautifully illustrated volume tells Malala's story for a younger audience and shows them the worldview that allowed Malala to hold on to hope even in the most difficult of times."
As a bonus, you must get your hands on: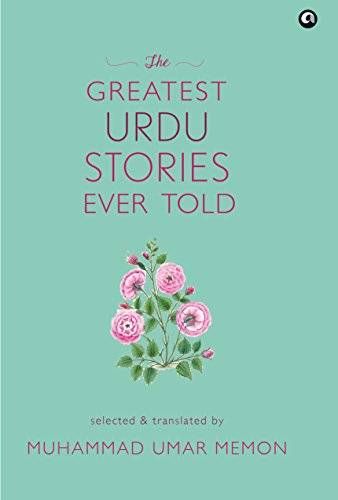 The Greatest Urdu Stories Ever Told selected and translated by Muhammad Umar Memon
There are some lovely translated short stories in this collection, set in both India and Pakistan. Look out, especially, for Ikramullah's "The Old Mansion" and Ashfaq Ahmad's "The Shepherd." These stories range from old to contemporary, featuring award-winning, renowned authors as well as some new, interesting names, and are great to read across some months.