This content contains affiliate links. When you buy through these links, we may earn an affiliate commission.
While I've never been a makeup girl, one thing I have always loved is nail polish. In middle school, I hoarded it. I would use my babysitting money to buy them; get mini nail polish packs in my Christmas stocking; and trade with my friends. I was the girl who would paint my nails something different every week. There was even a brief period when my son was about two where I would treat myself every month by getting a manicure. This didn't last too long though. I discovered that, as a mother to a toddler in a house with no dishwasher, it ultimately was a waste of money since my nails would chip after a few days. Since then I've pretty much kept my nails bare.
One of my friends recently became a Color Street consultant to supplement their income. Wanting to support her, I checked out her site and bought a few sets.
I am now officially hooked on these.
Color Street are strips of nail polish that you just apply directly to your nails. While that description makes them sound flimsy, these hold up well with day to day activities. My first full set I put on lasted me about a week and a half before it started to chip. It probably would have lasted longer had I not just decided to take it off and let my nails "rest" before applying the next set.
As I perused the site to add more to my wish list, it struck me that some of these matched up perfectly with various book covers. I'm not an "official" Bookstagrammer, but if I were, here are some of the match ups that I might make.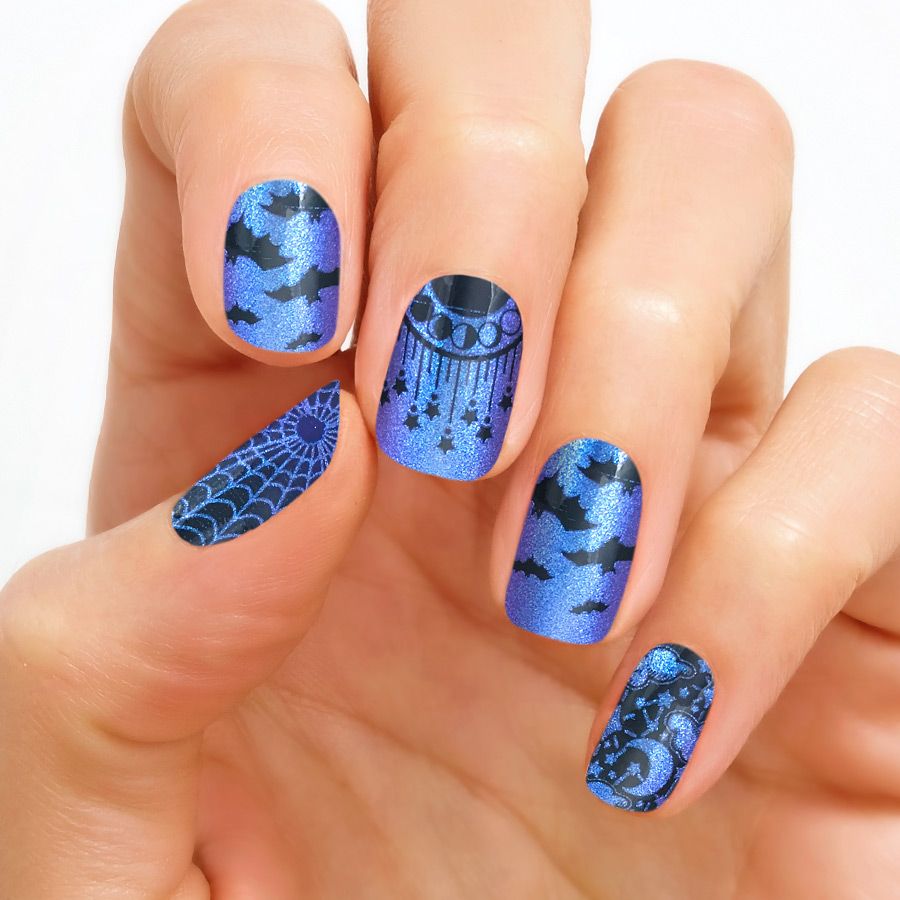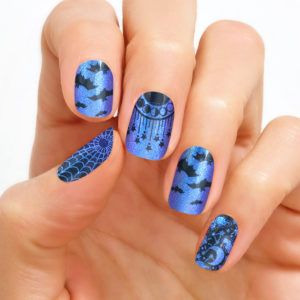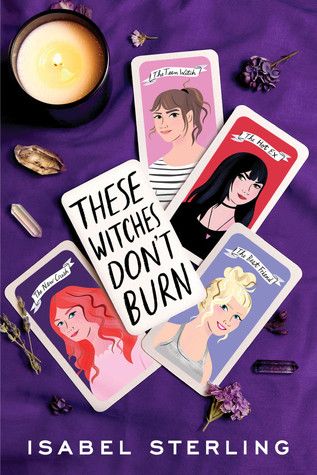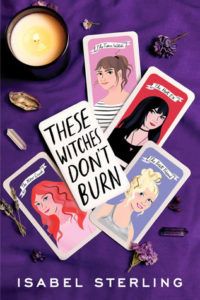 Hex Girlfriend was my first full set that I put on for the Halloween season and I just loved it. Everything about this set spoke to me. My favorite is the one that shows the phases of the moon. That particular nail, along with the name of the set, leads me to say it would match perfectly with Isabel Sterling's These Witches Don't Burn. Not only are the color of the nail and the book similar but the reference to an ex-girlfriend plays nicely into part of the plot of the book and the set just invokes all feelings of witchy goodness. Add a candle to this picture and you've got yourself an instant winner.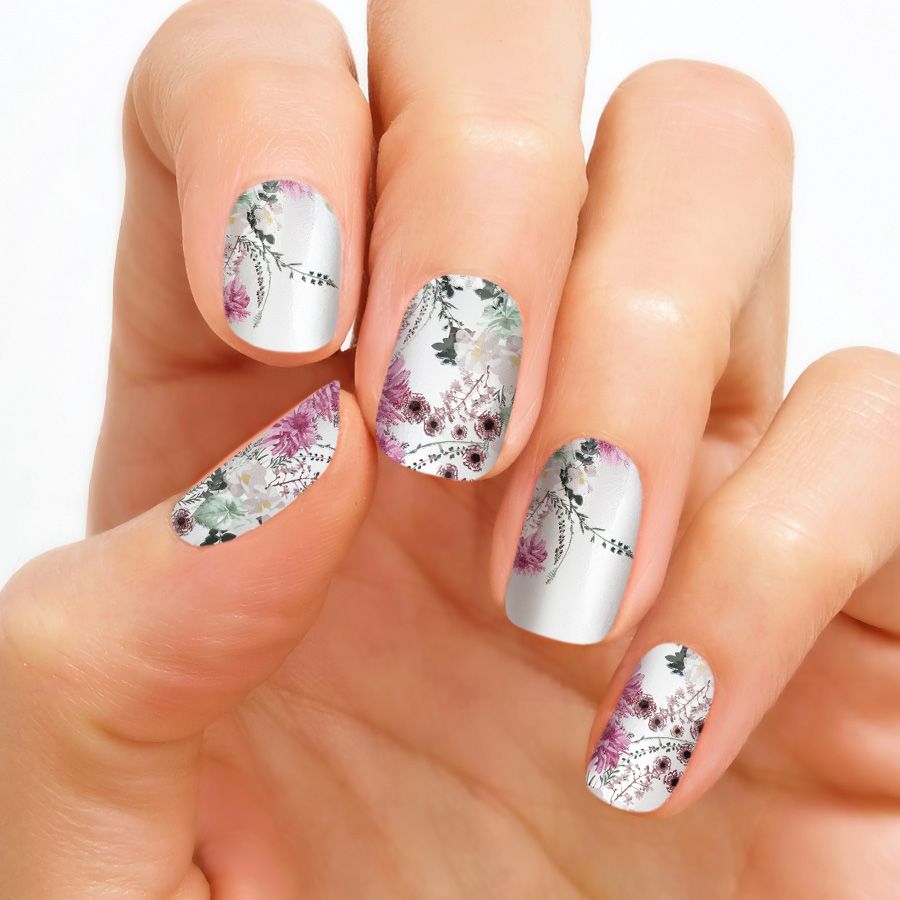 This two are a perfect pair. The flowers on the set almost perfectly match the ones that the cover model is wearing for this YA Fantasy. The slight silvery sheen of the cover match the base of the nail polish as well. And the mix of the metallic color and flowers balance femininity with aloofness. This set would look stellar wrapped around the cover and with a floral headpiece, much like the one on the cover itself, sitting next to it.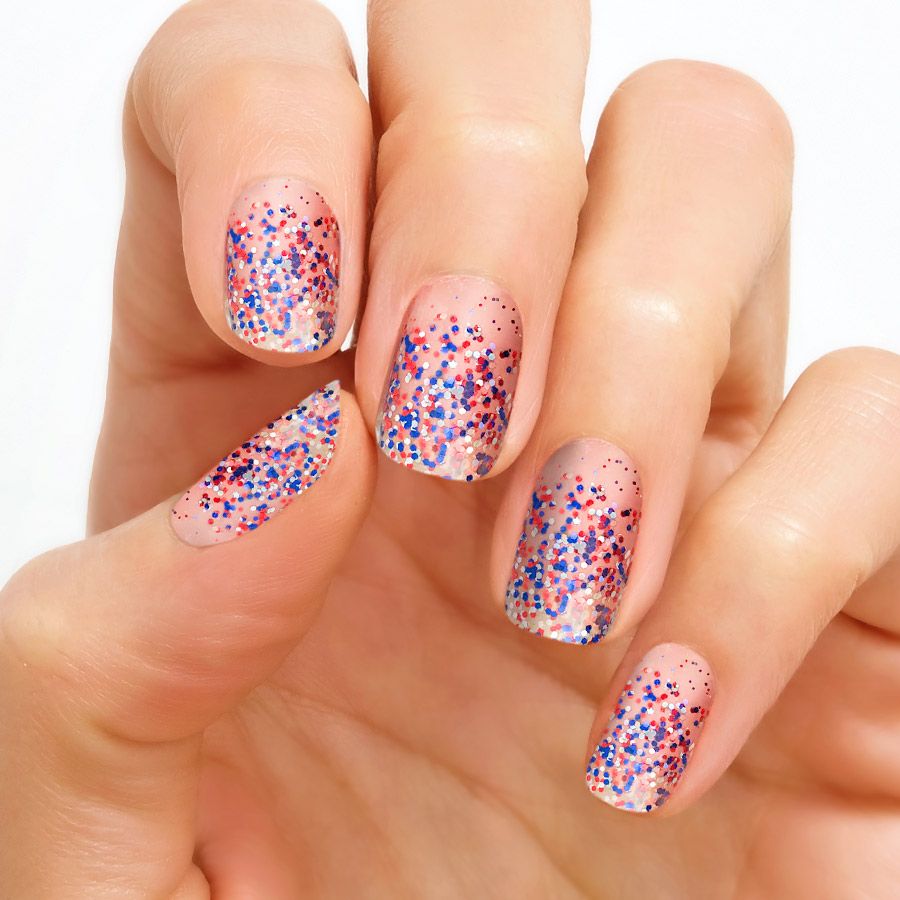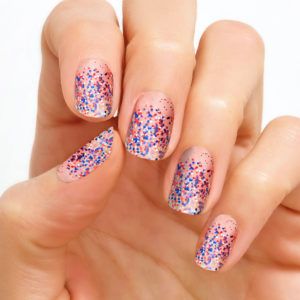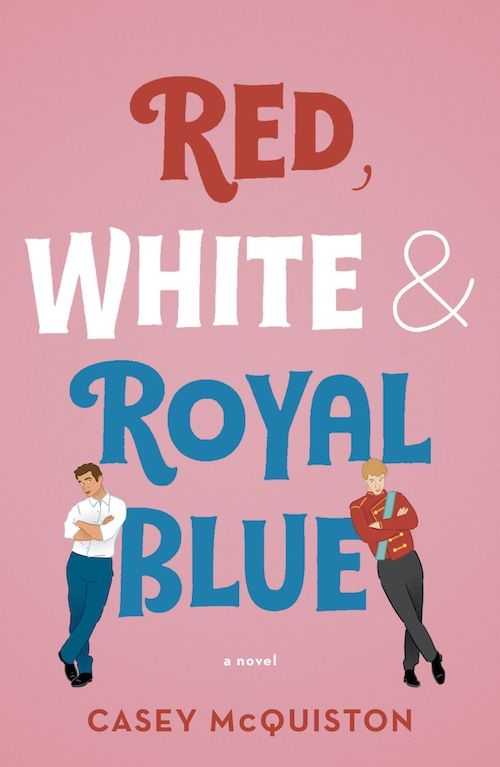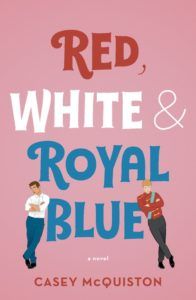 There are flashier options with a patriotic flair available on the site. I chose this set because of its subtlety. It seems to really encompass the sweetness and simplicity of this book cover. The pink closely matches the background of the book. The glitter encompasses the titular colors without being an American flag or fireworks. It combines the colors of the cover and the title without being too ostentatious. A perfect match! In keeping with the pink theme I would probably match this with a glass or Mason jar of pink lemonade. Or a sparkler in a glass although that may be for the truly brave.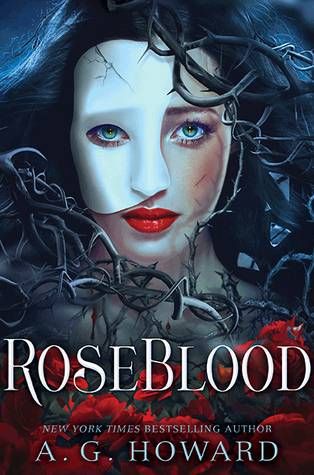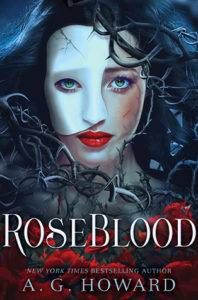 RoseBlood
and Material Ghoul
I found it to be an interesting take on The Phantom of the Opera. It managed to pay homage to both the book and the musical while making it stand out on its own. When I saw Material Ghoul, this is the first book I immediately thought to pair it with. While almost universally accepted to be a love story, it isn't just that.
There is a fair amount of death, murder, and blood in the original story so the Gothic roots are very real here. With one of the nails in this set looking like dripping blood, the pairing is spot on. The most obvious is, of course, the match-up of a phantom and a ghoul. This picture would help ring in the Halloween and spooky season. Bonus points if you get the iconic Phantom half mask to go with it!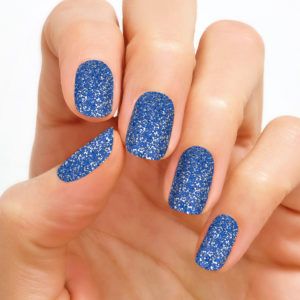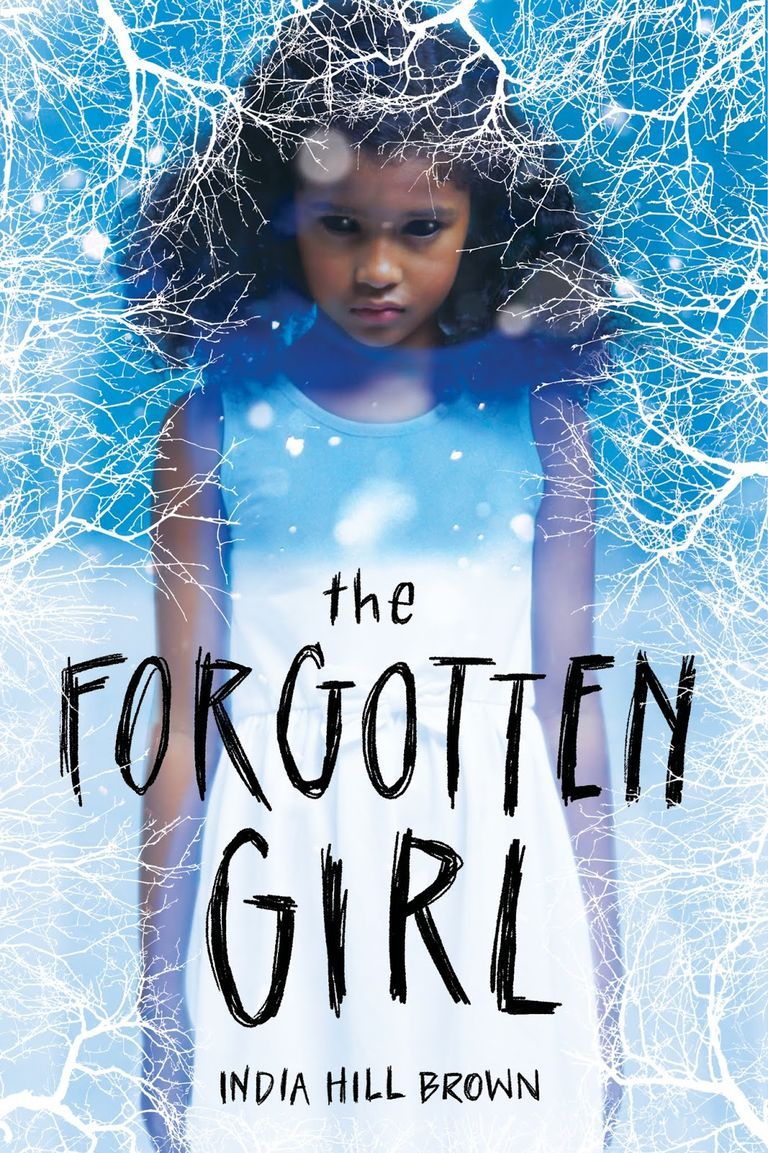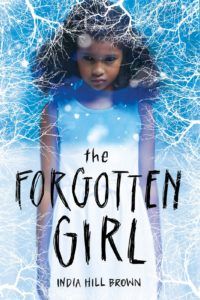 I was first drawn to the subtly spookiness of the cover. It looks like there is a snow storm going on around the little girl. That isn't the spooky part. That happens because you don't know if she is causing it or not. Although the black eyes will give you pause.
Because of the winter storm that appears to be taking place, the nail set Storm Watch is what I would pair this cover with. Both are fractured yet beautiful in their brokenness. Looking at them just makes me feel cold and yearn for a warm drink and a blanket.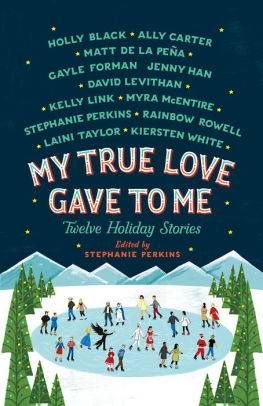 These holiday inspired stories would perfectly match this set that is designed after the ever-popular ugly sweaters. I'm one of those that waits until after Thanksgiving to listen to, watch, or read anything related to the winter holidays, but this set put even my Scrooge-like self in the Christmas spirit. If you also added a mug of hot cocoa to it, this would be a perfect Bookstagram photo or even a Christmas card picture to send to your other bookish friends!!
---
These are just a few of the ideas that I had for these types of pairings which would make for a fun photo shoot! What about you? Are there any other types of nail art and book covers you would match?