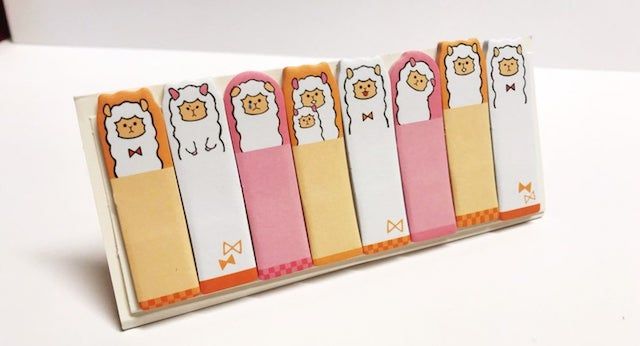 Book Fetish
Hold That Page With These Rad Book Page Tabs
I unabashedly dog-ear my books. Not books from libraries or borrowed from others. Just my books. I like to be able to easily refer back to pages and passages, and when I'm reading, I'm not thinking about having tools at my disposal for the possibility of keeping track of those passages. But were I more prepared, I'd definitely be a person who uses book page tabs.
Page tabs are like mini sticky notes, meant to help annotate your books. They're great for holding your place when you stop reading and they're also super useful for those who are big into bullet journals.
And more? Page tabs come in so many rad designs. Gone are the days when your only options for them were in the school supply aisle and they came in a pack of neon colors (no hate on those, though!).
For readers, page tabs can be a thoughtful—and affordable!—gift. Treat yourself to a set or pick some up for another reader in your life.
Note: most of these come from sellers outside of the United States, meaning that shipping might make it worthwhile to buy a few sets and that it might take a bit of time for them to arrive at your door.
Rad Book Page Tabs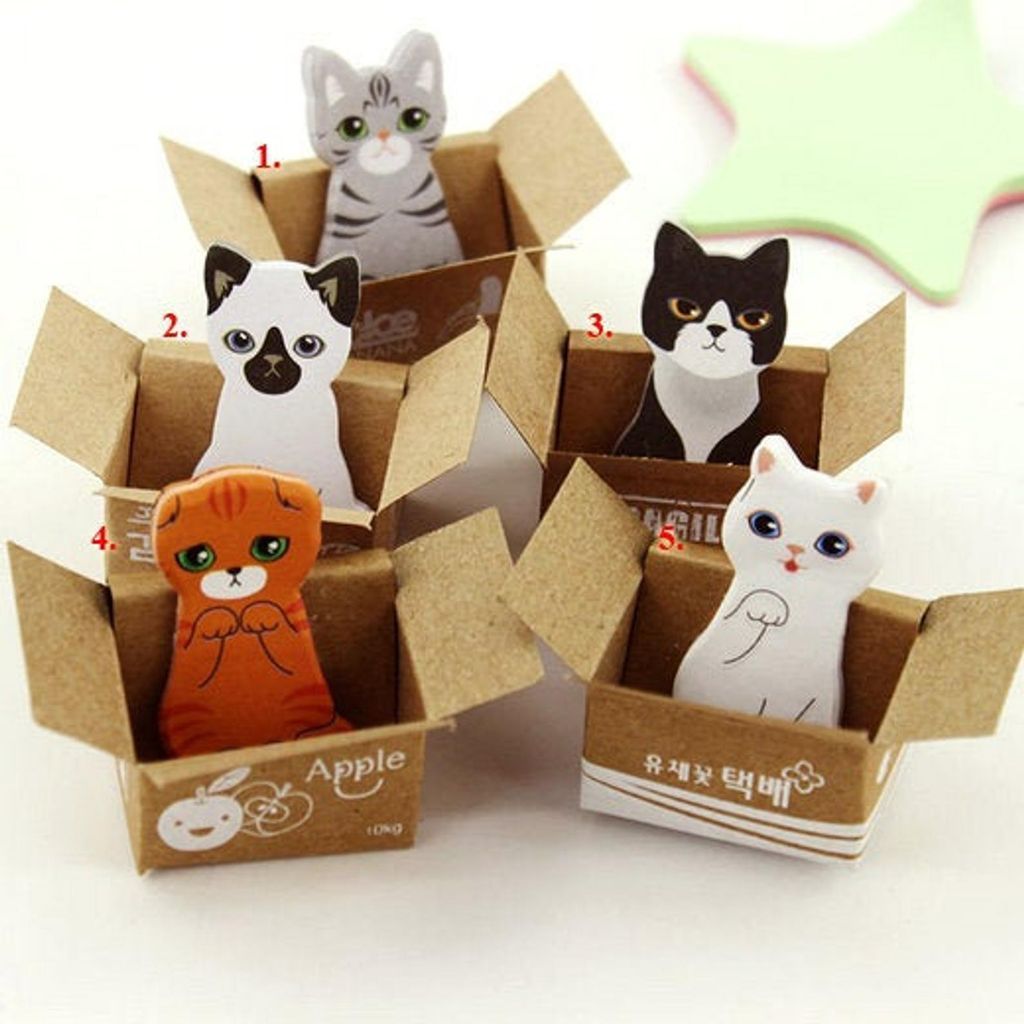 How cute are these cat page tabs? So many great faces here. $2.50 and up.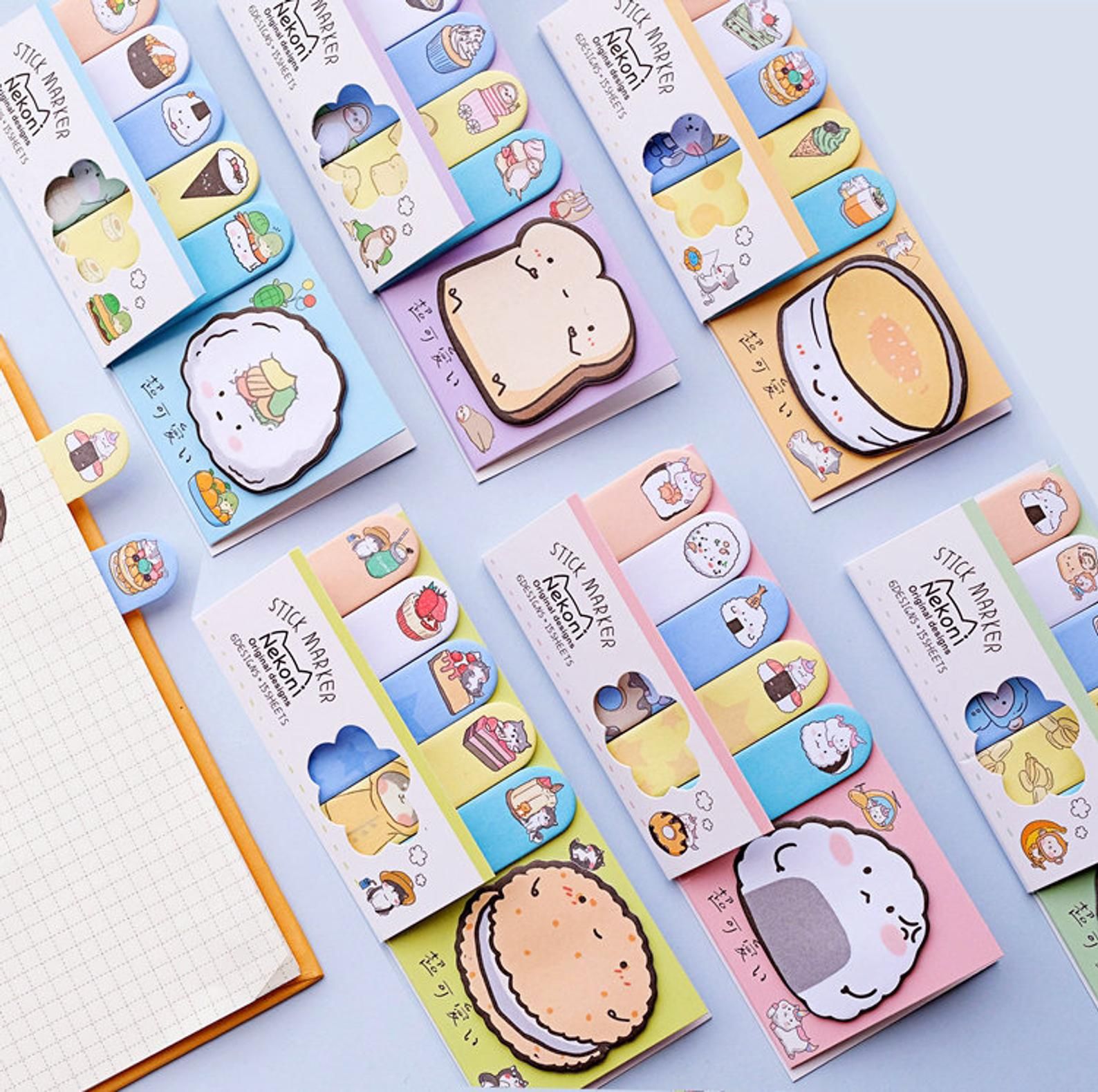 Kawaii food. I know I love these cute little food faces! $5.20.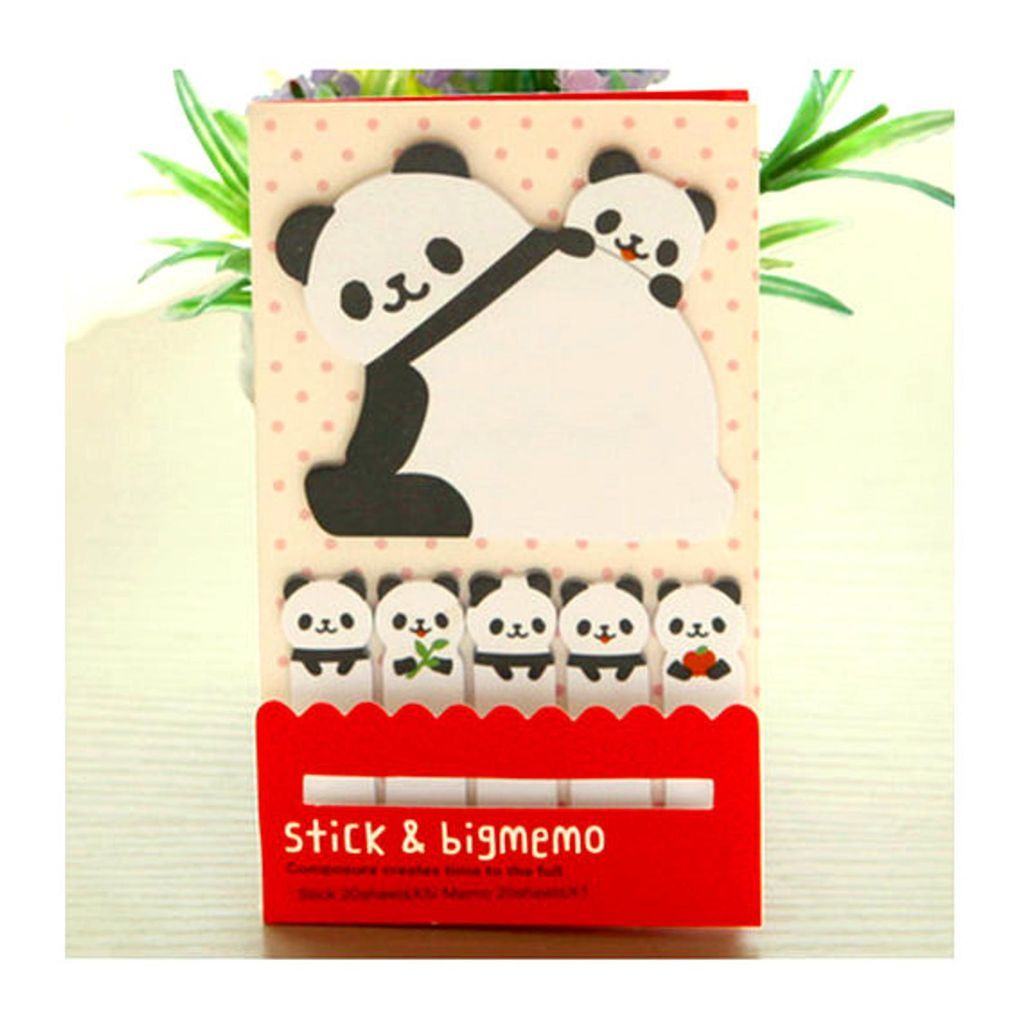 Not only do you get the page tabs in this pack, but you'll also snag some big panda sticky notes. $3.27.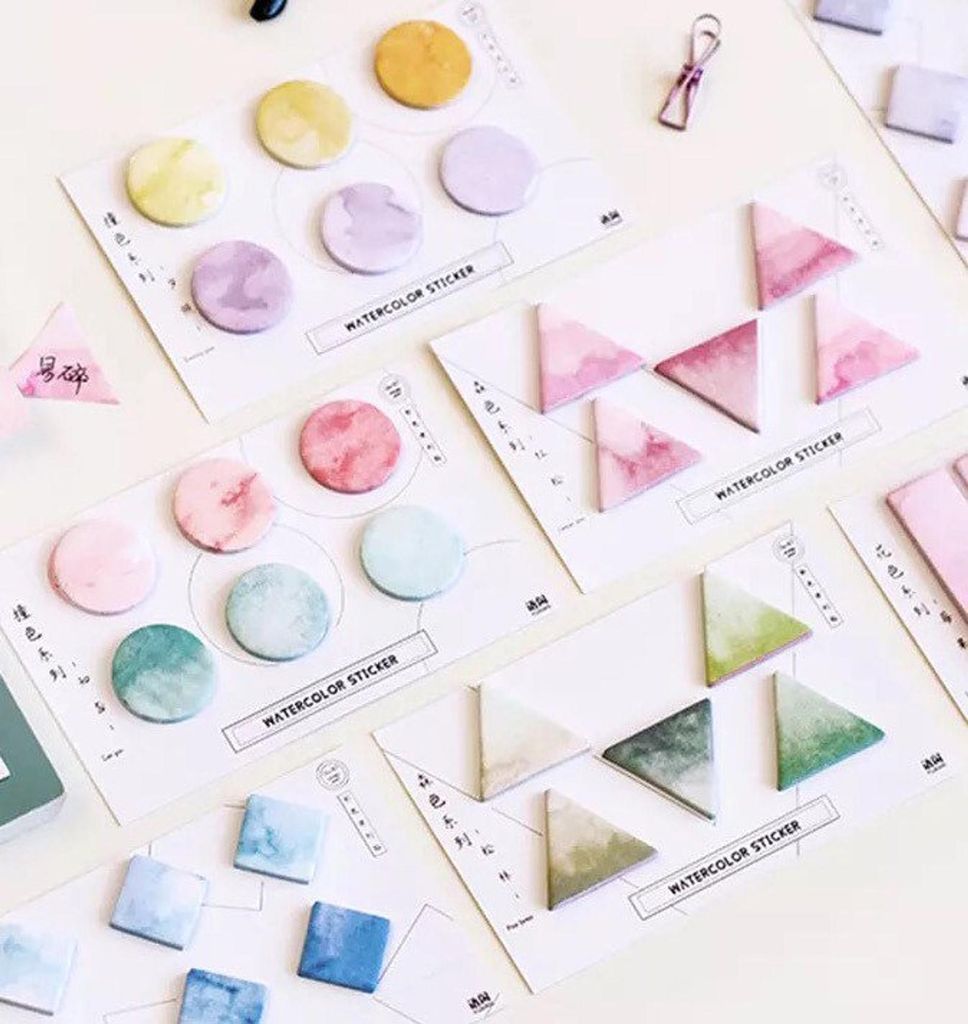 Pretty shapes with gorgeous marbling. $4.52.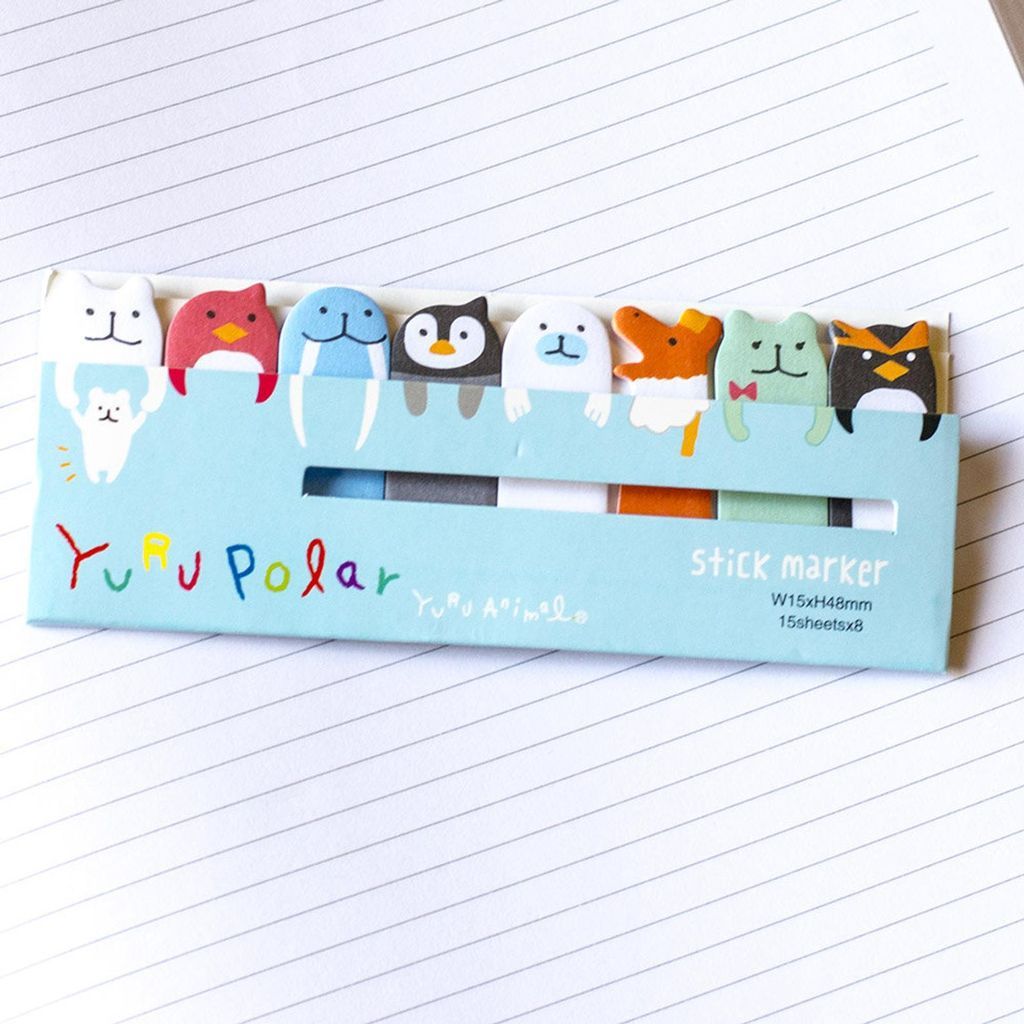 Polar animals, including penguins, polar bears, seals, and more! $2.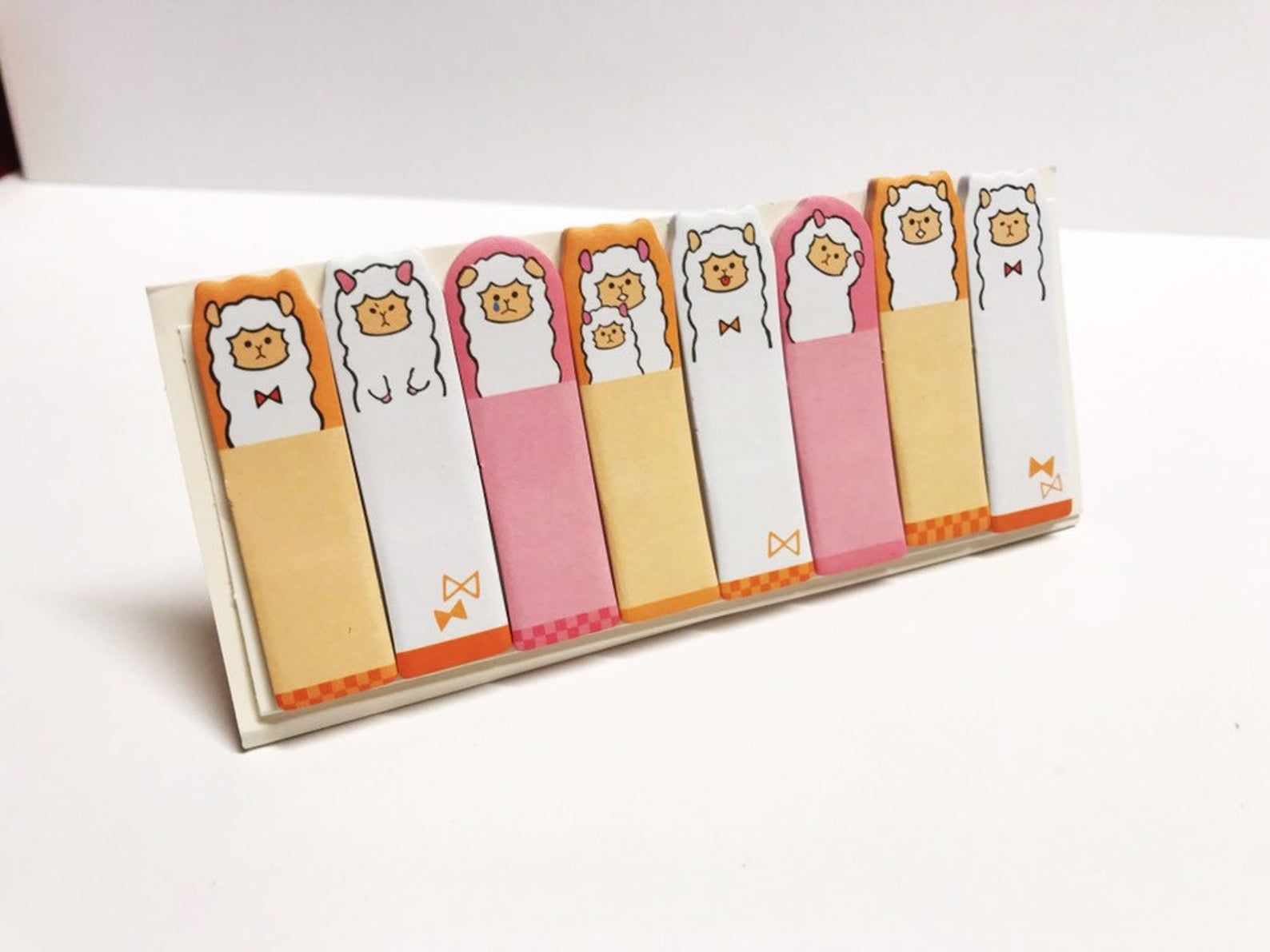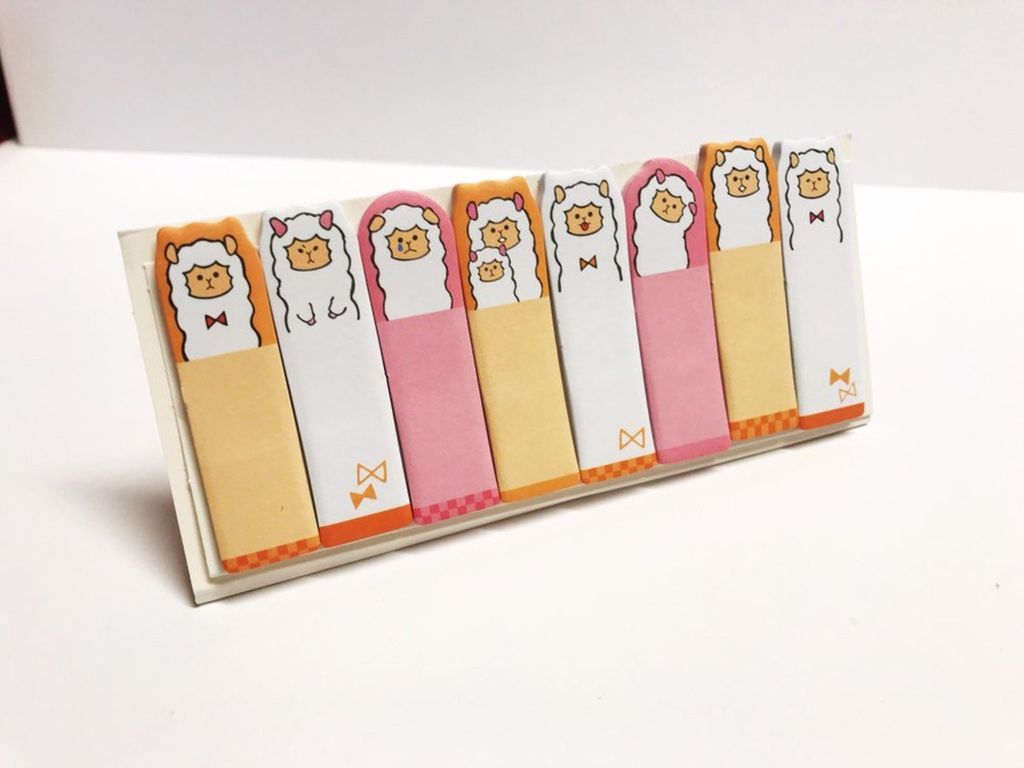 Llama llama sticky tabs. The one that's listing to the side slays me! $2.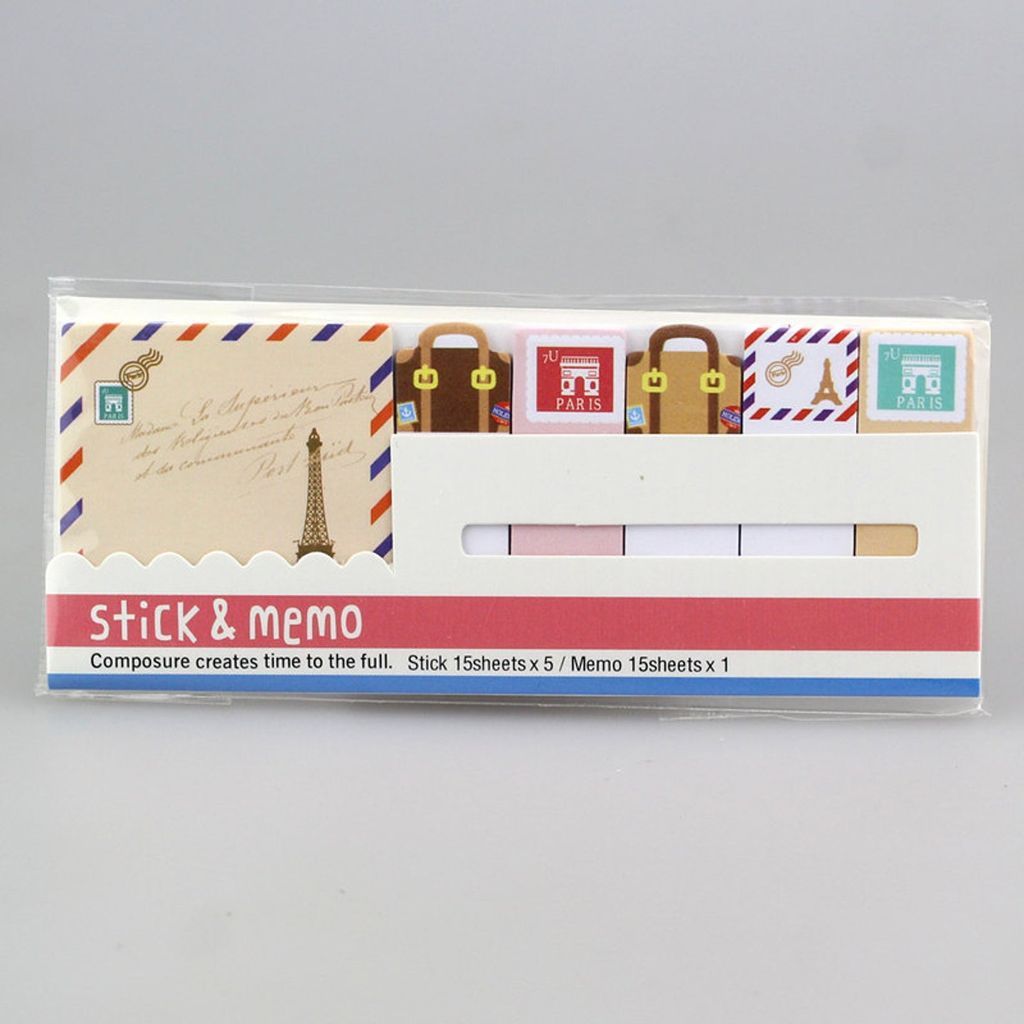 Travel to Paris without ever leaving home with these tabs that also include a larger-size option. $3.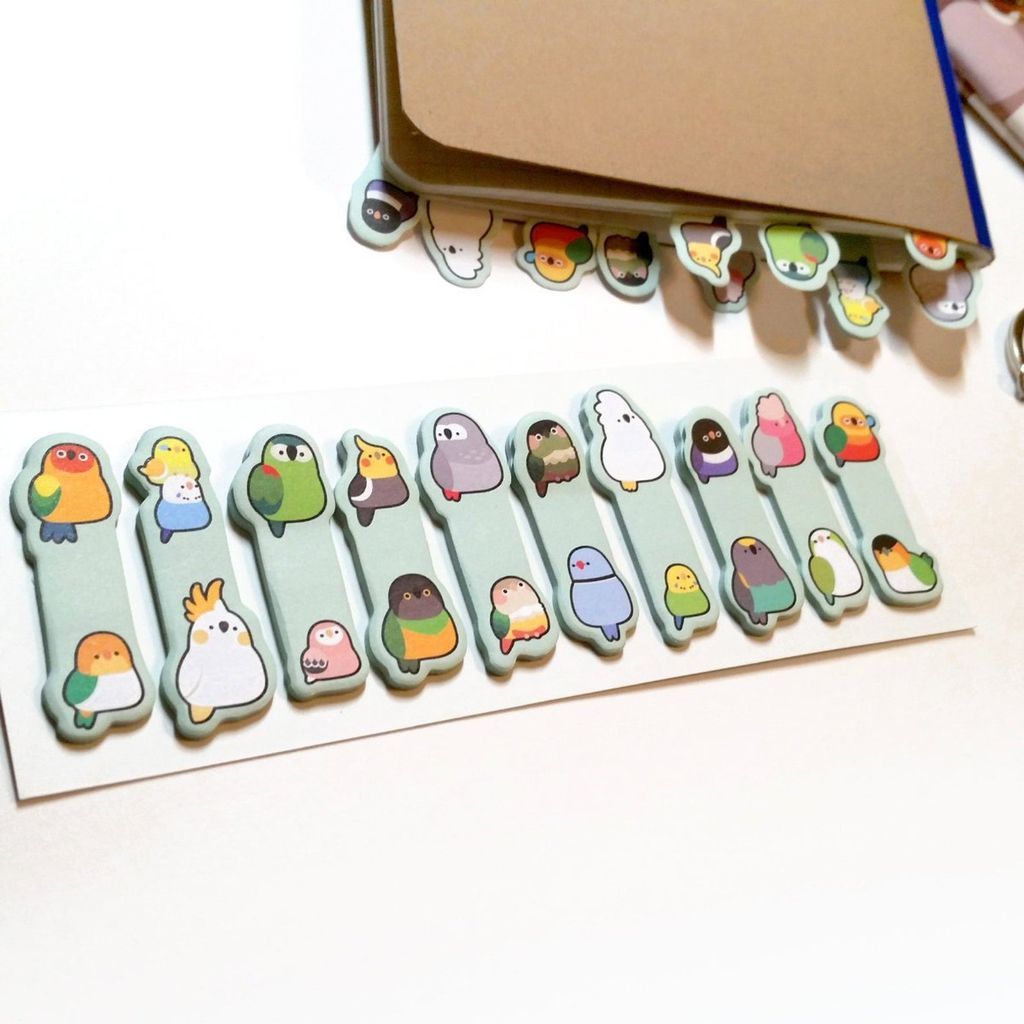 These birds not only peep out from the page you're holding. They also hang out between your pages. $6.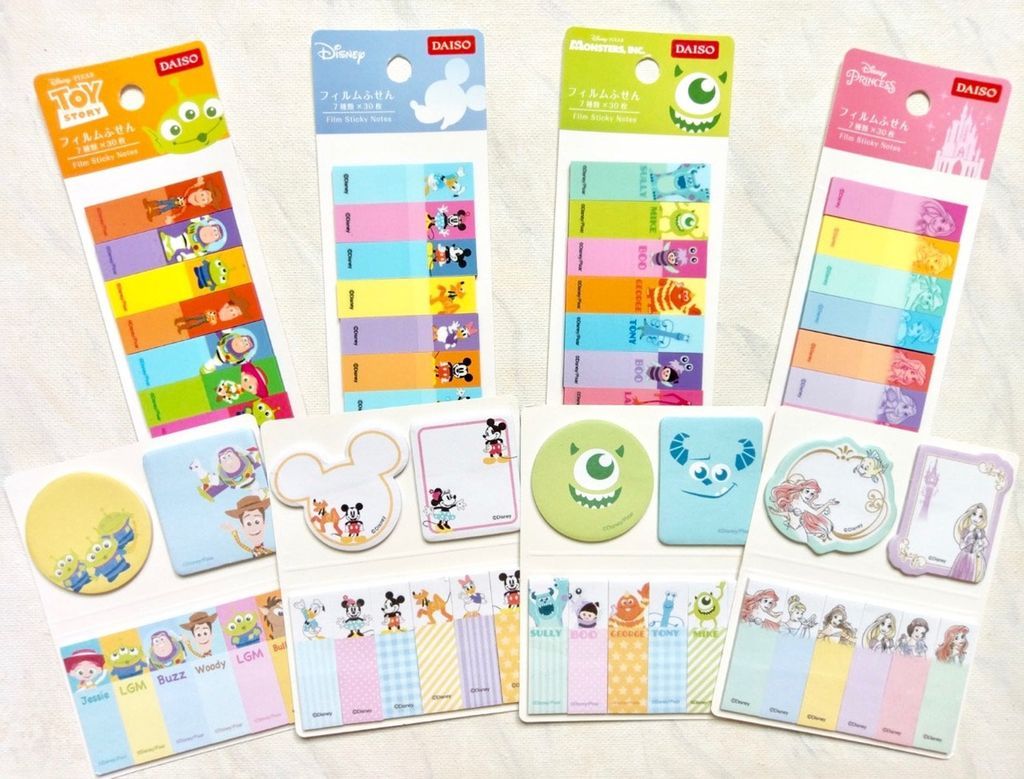 Disneyphiles: these page tabs are for you, and you can choose among your favorite Disney stories…or grab one of each. $4.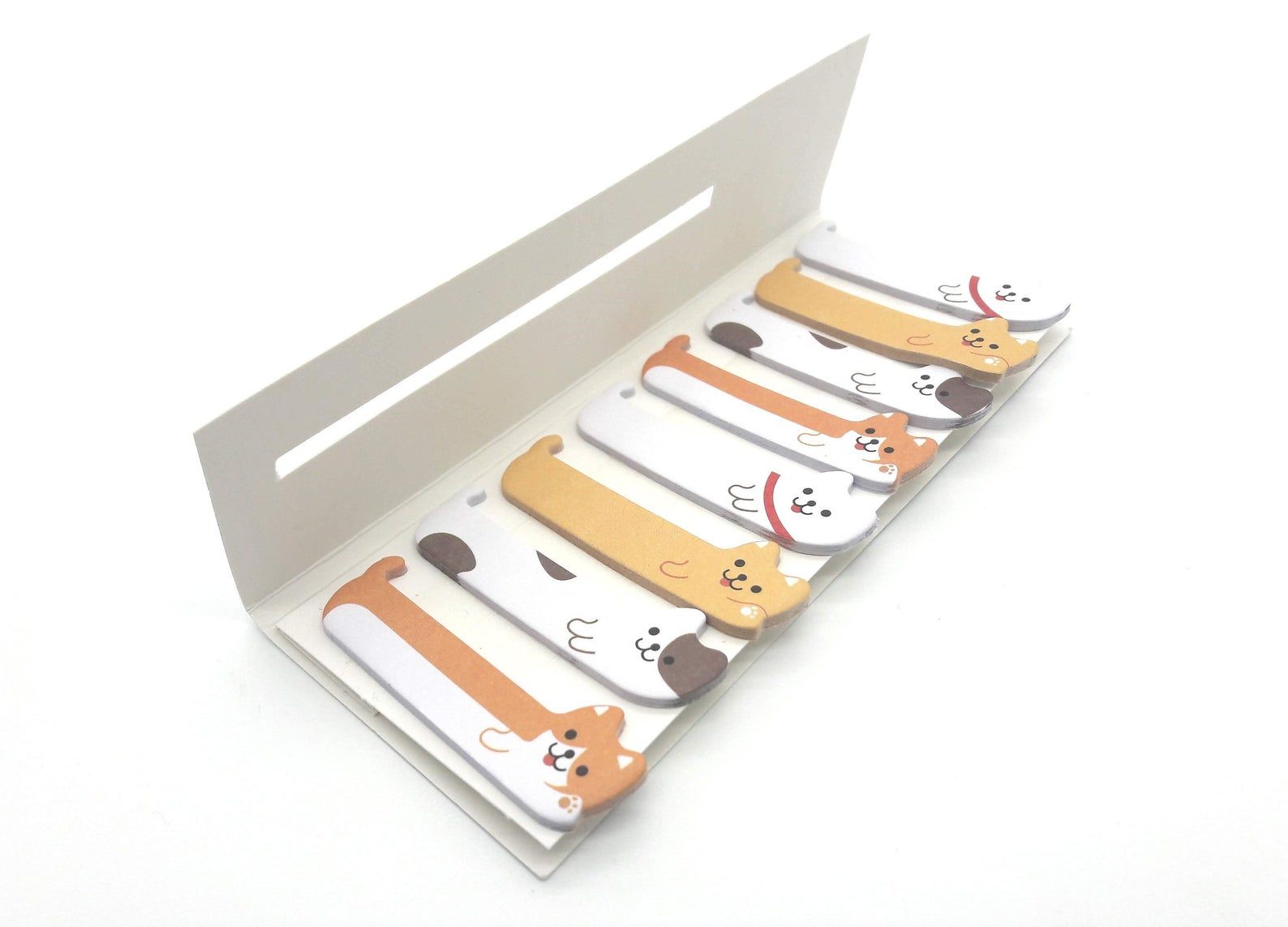 Hot dog are these pups sweet. $2.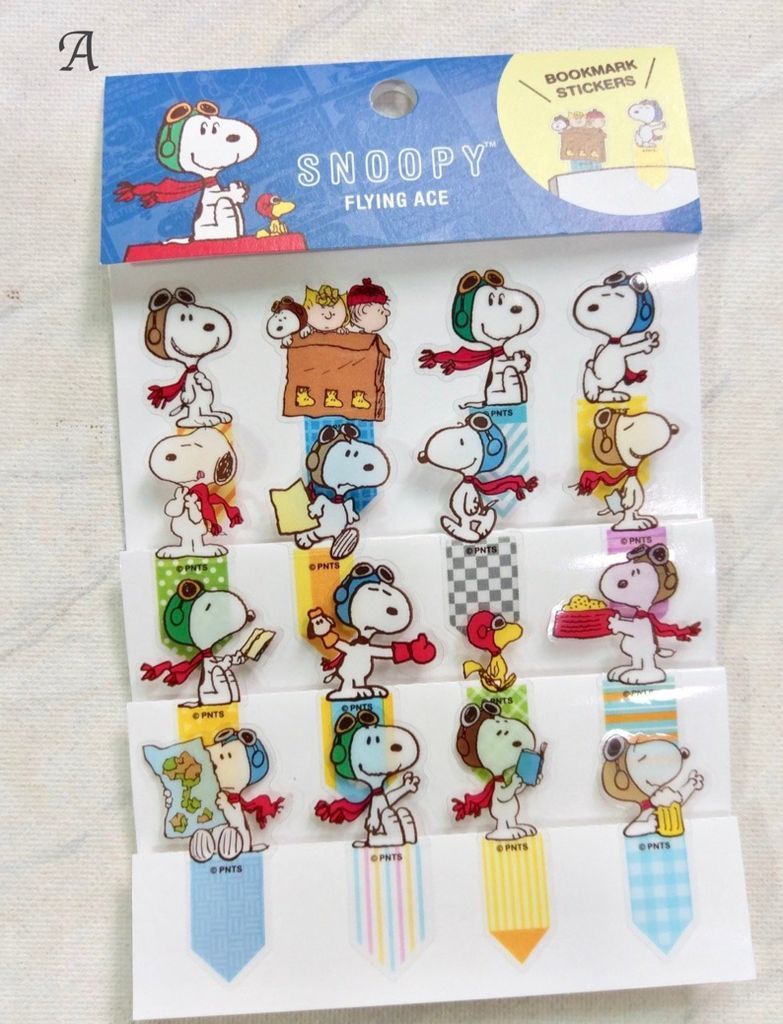 A few different options are available for these Snoopy sticky tabs. $3.50.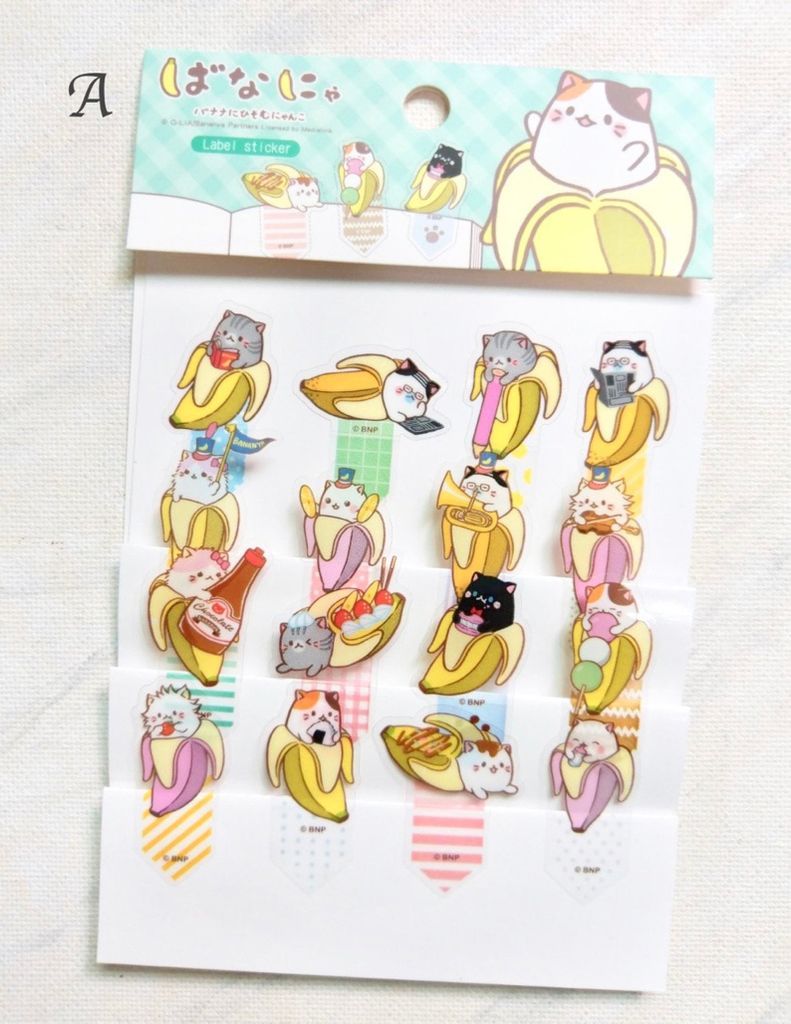 I might not understand why there are cats hanging out inside banana peels, nor why some of those banana peels are not yellow, but I love them. $3.30.
Shhh. Unicorns! $4.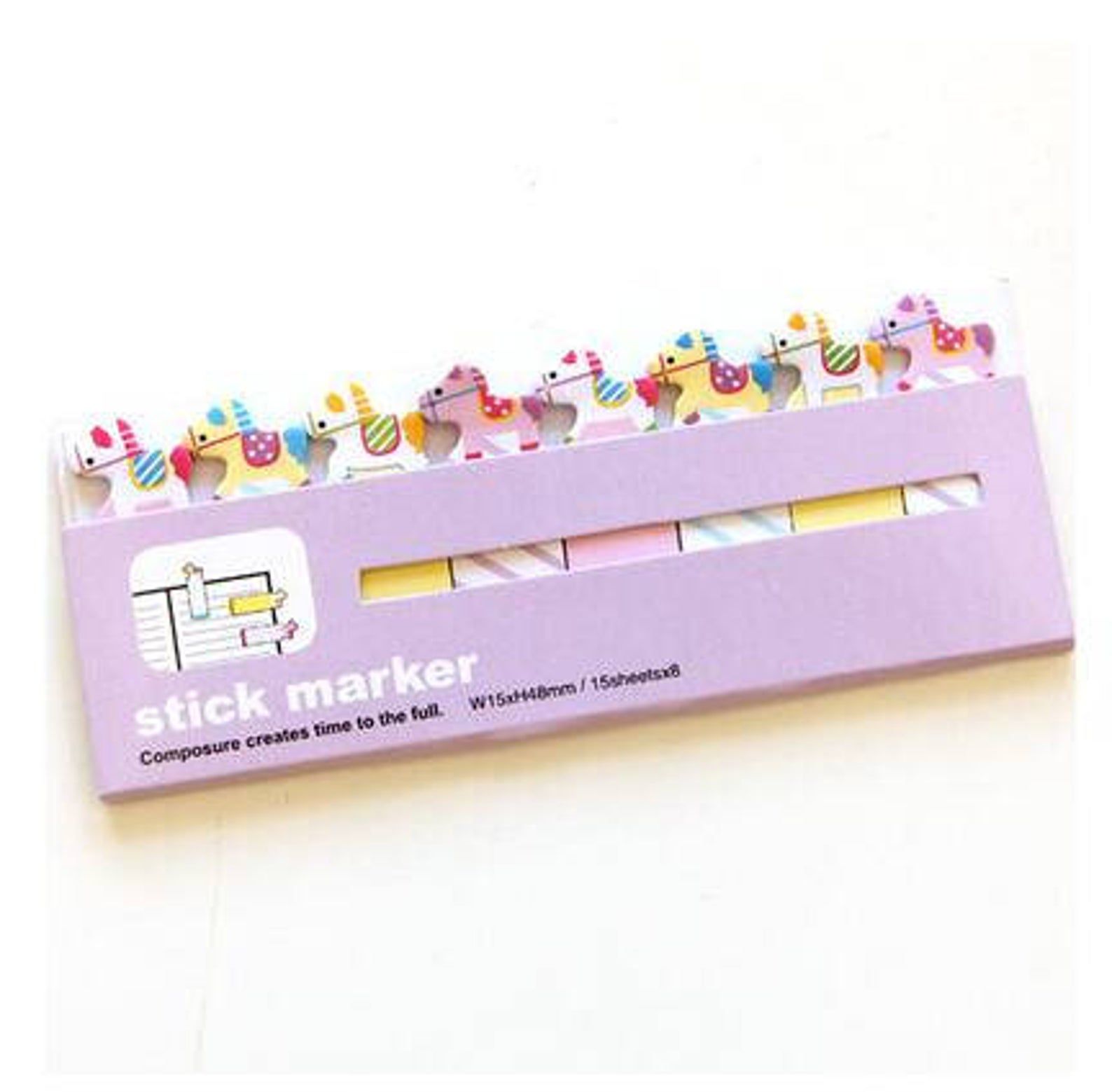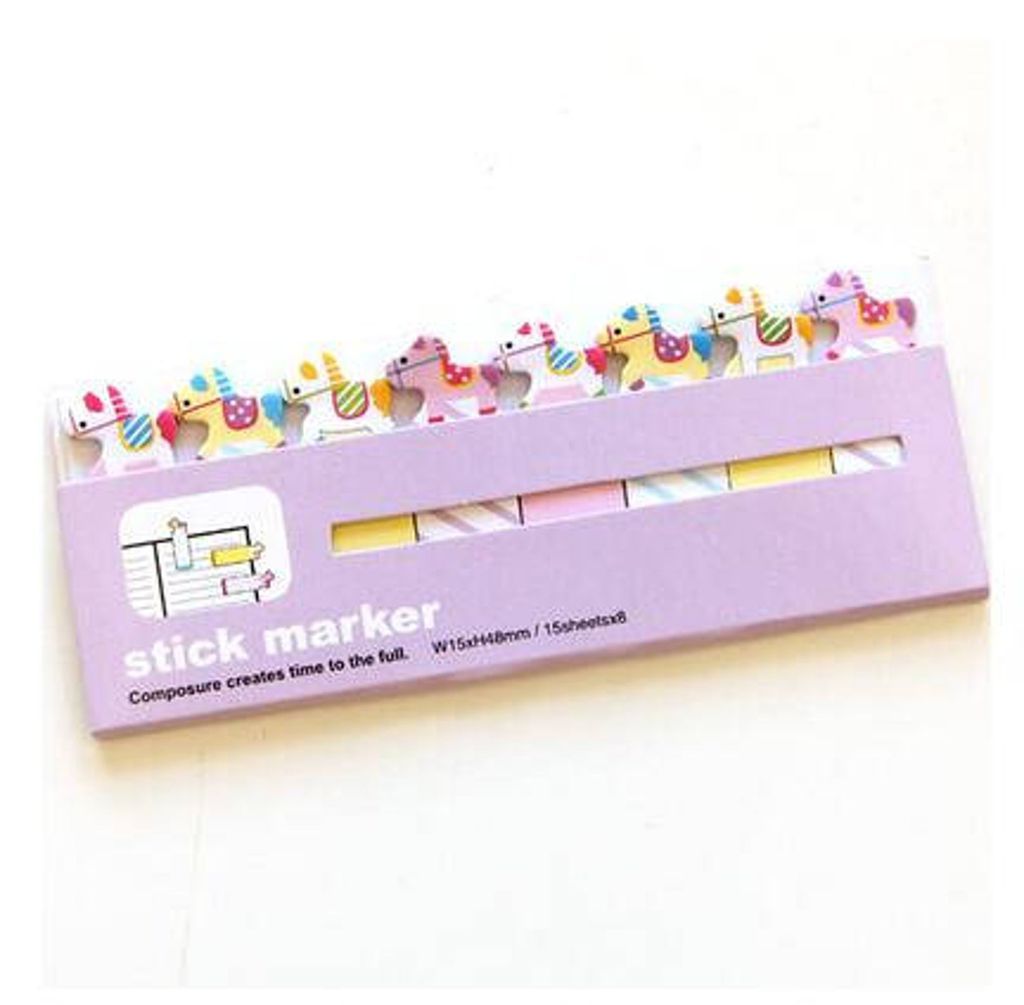 Carousel page tabs for all of your dreamy, carnival-inspired needs. $3.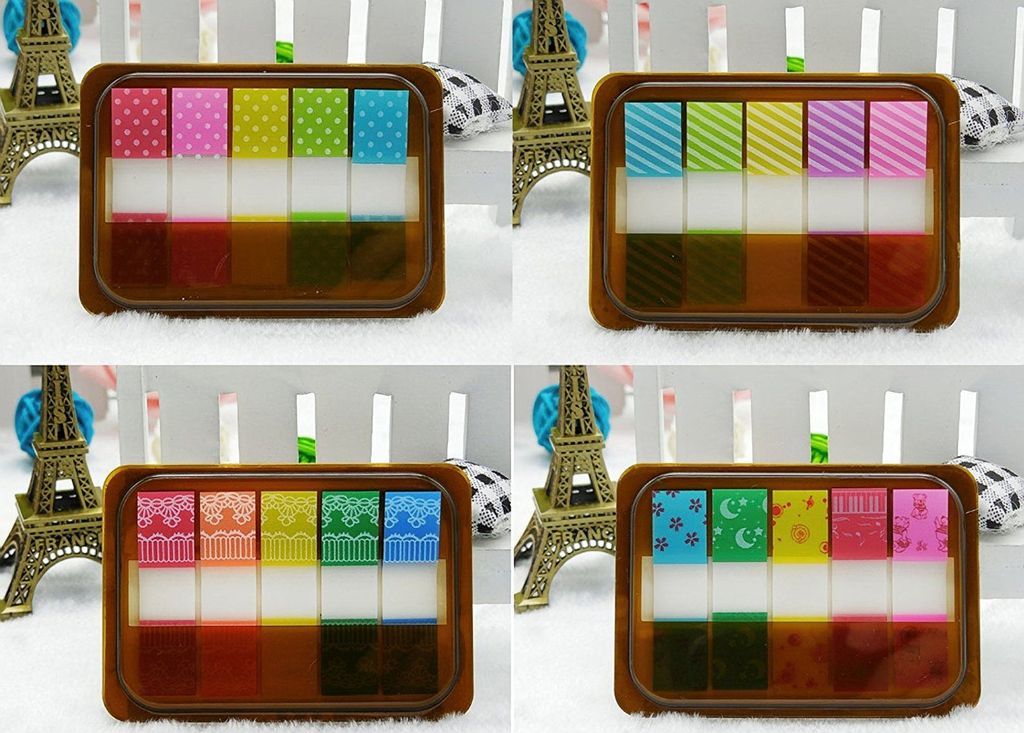 I love the creative take on the pop-up page stickies mentioned earlier. This shop has a few variations. $4.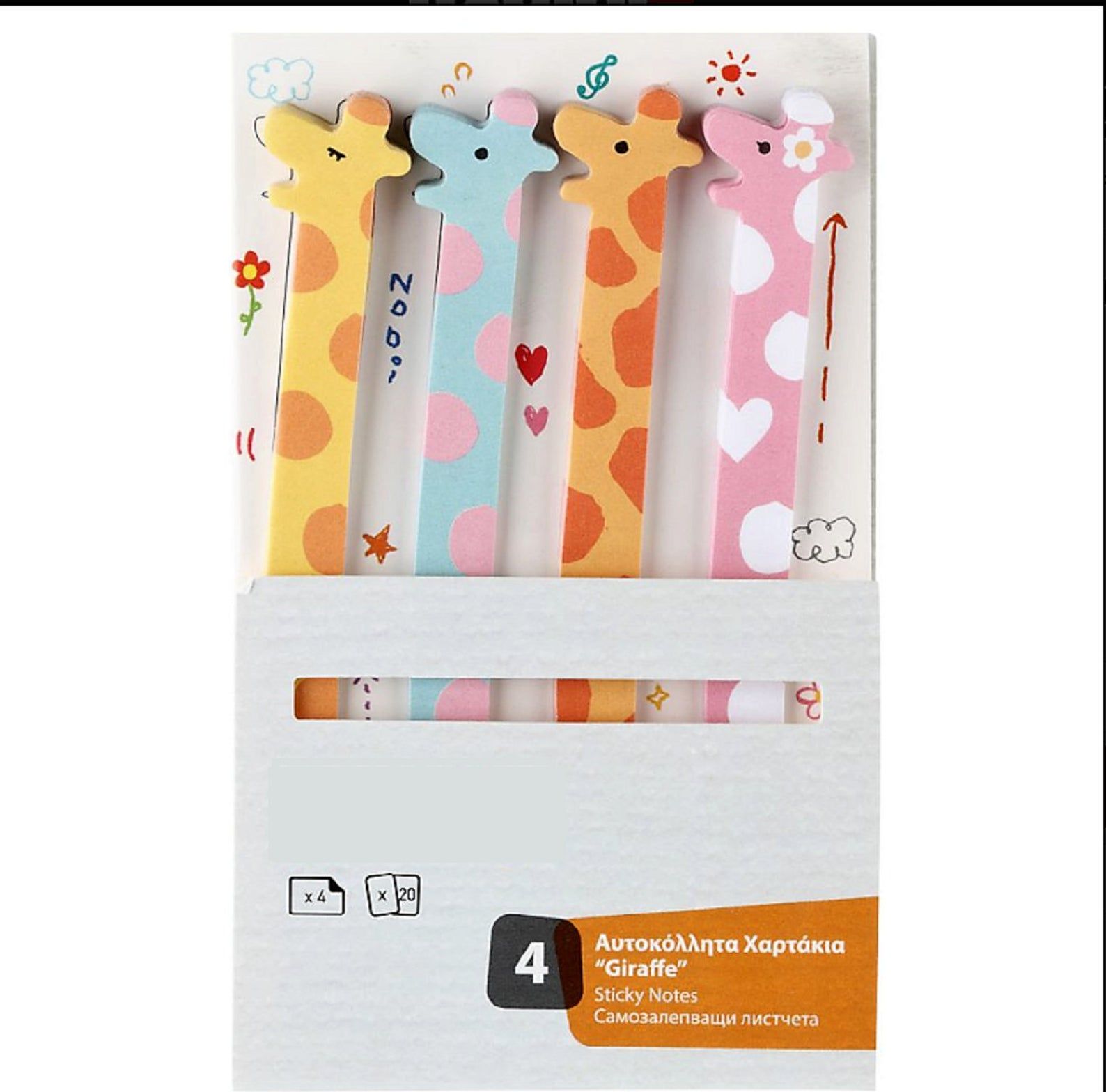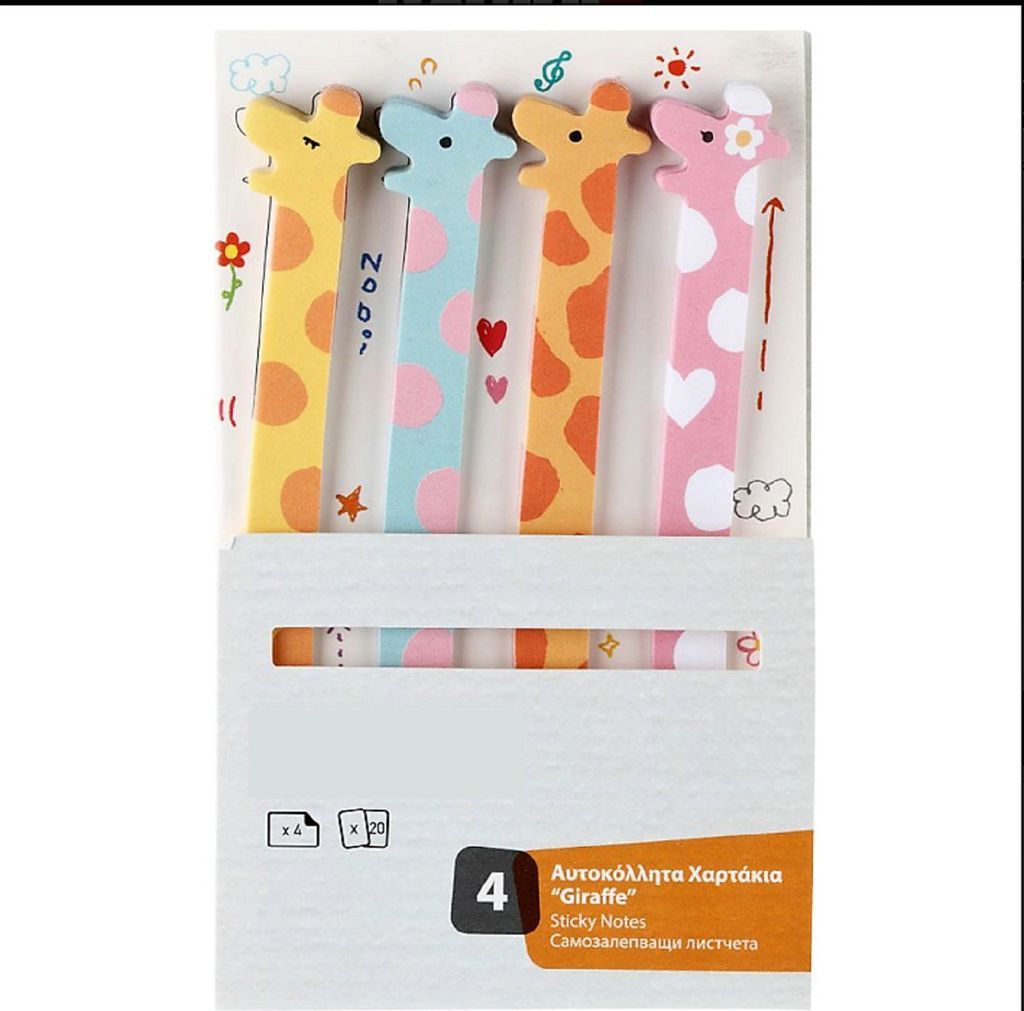 Giraffe page stickies will stick their neck out to save your spot. $3.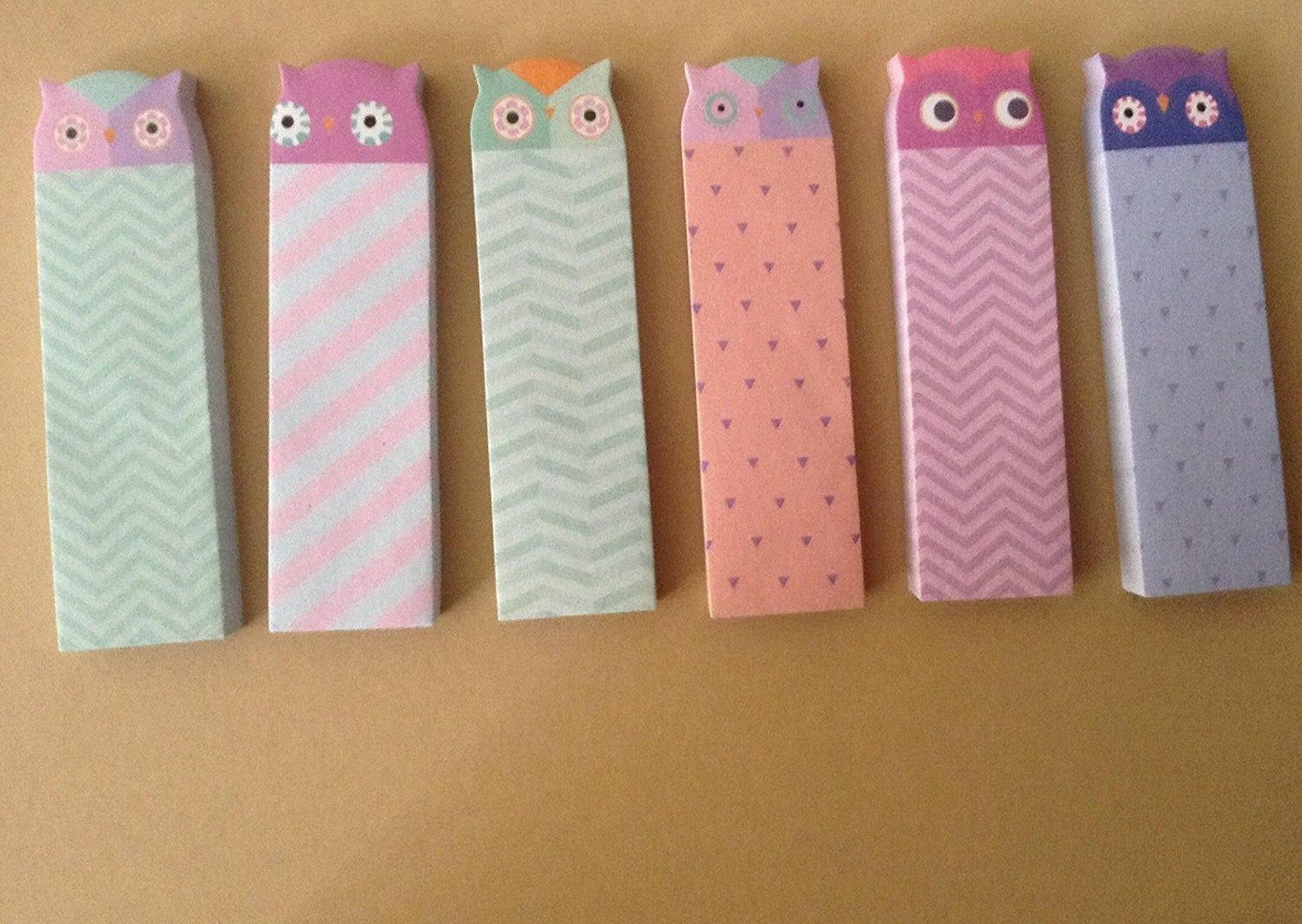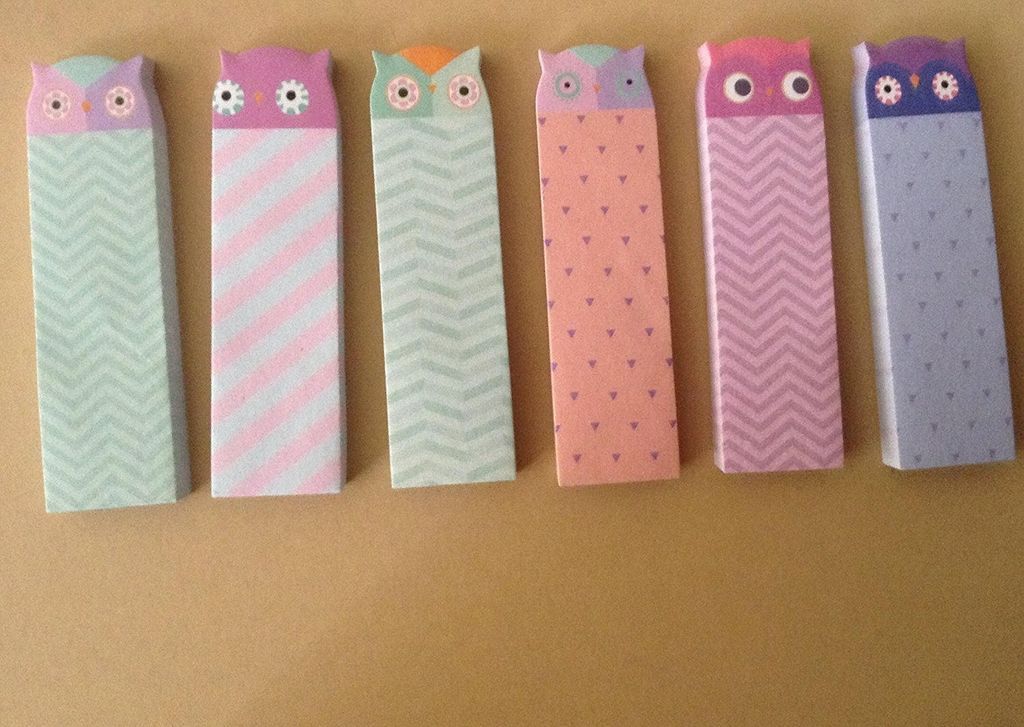 Whooooo doesn't love owl page tabs? $11.50 (you get 300!).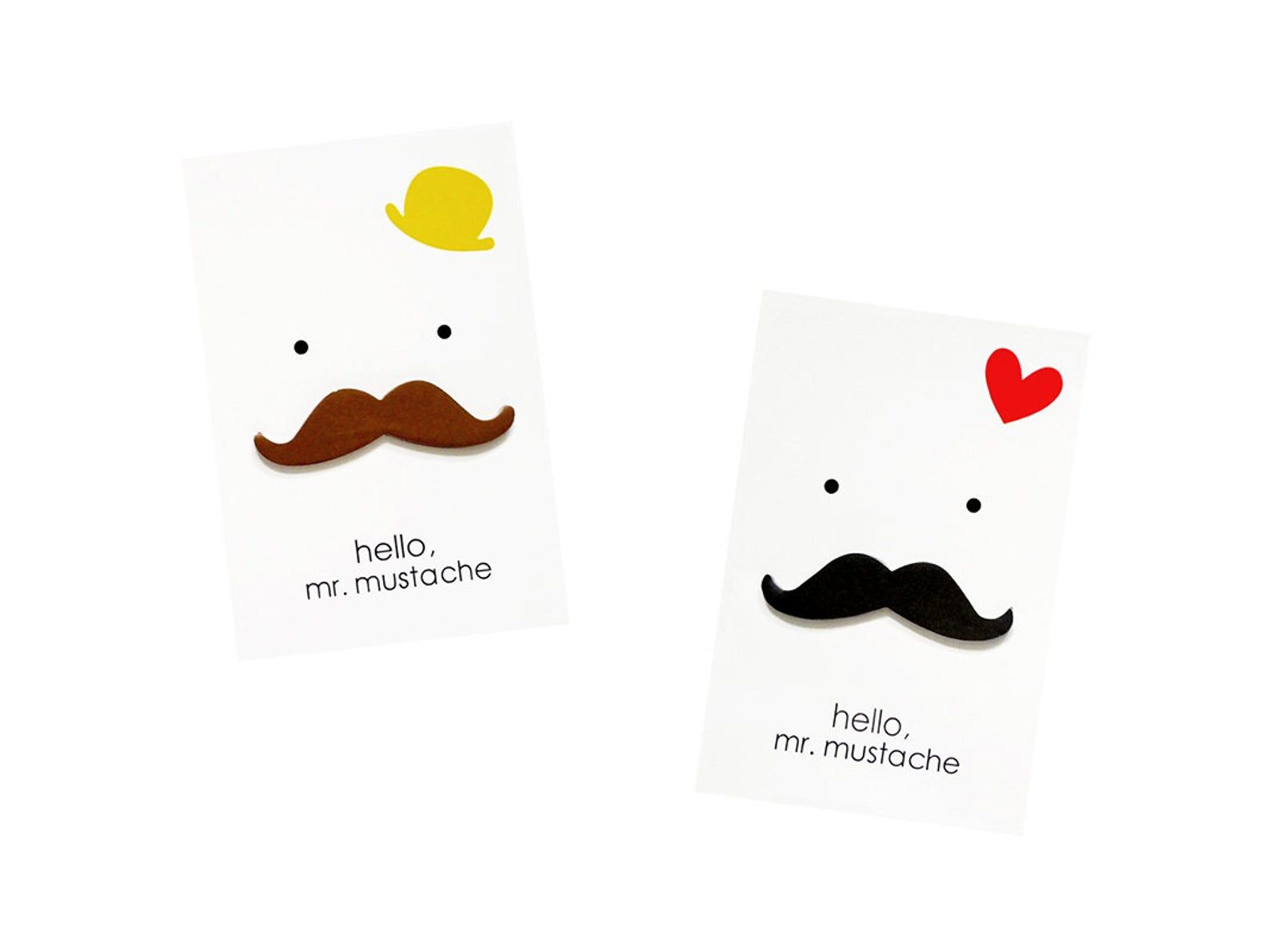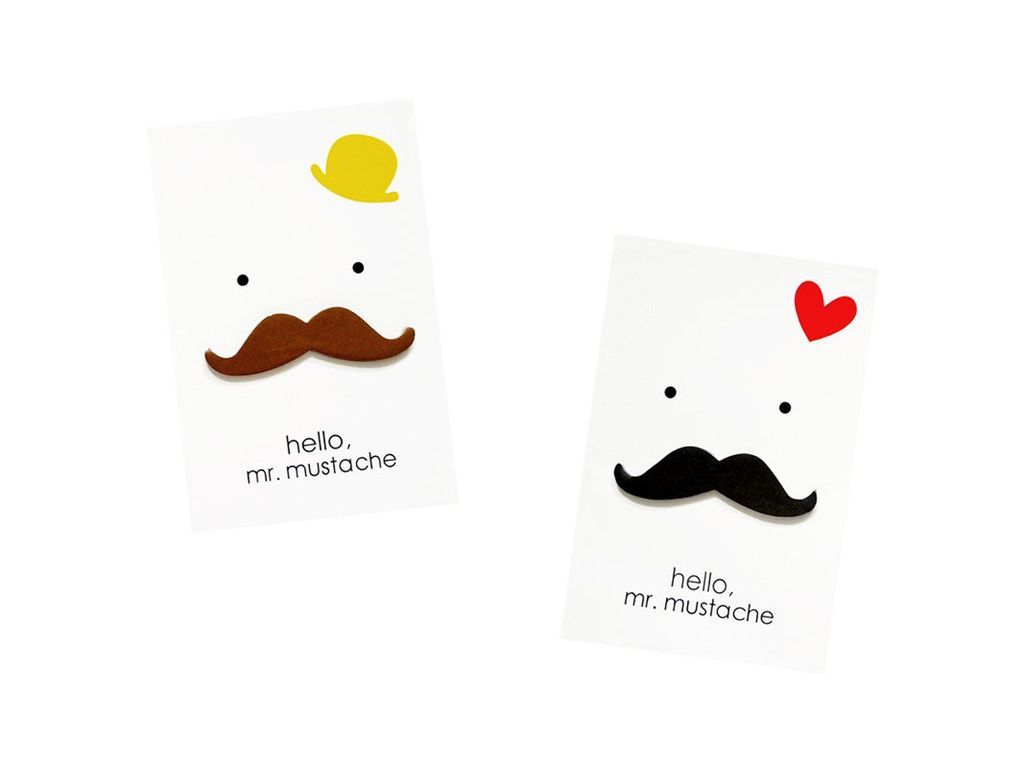 Your books deserve a mustache, too. $2.85.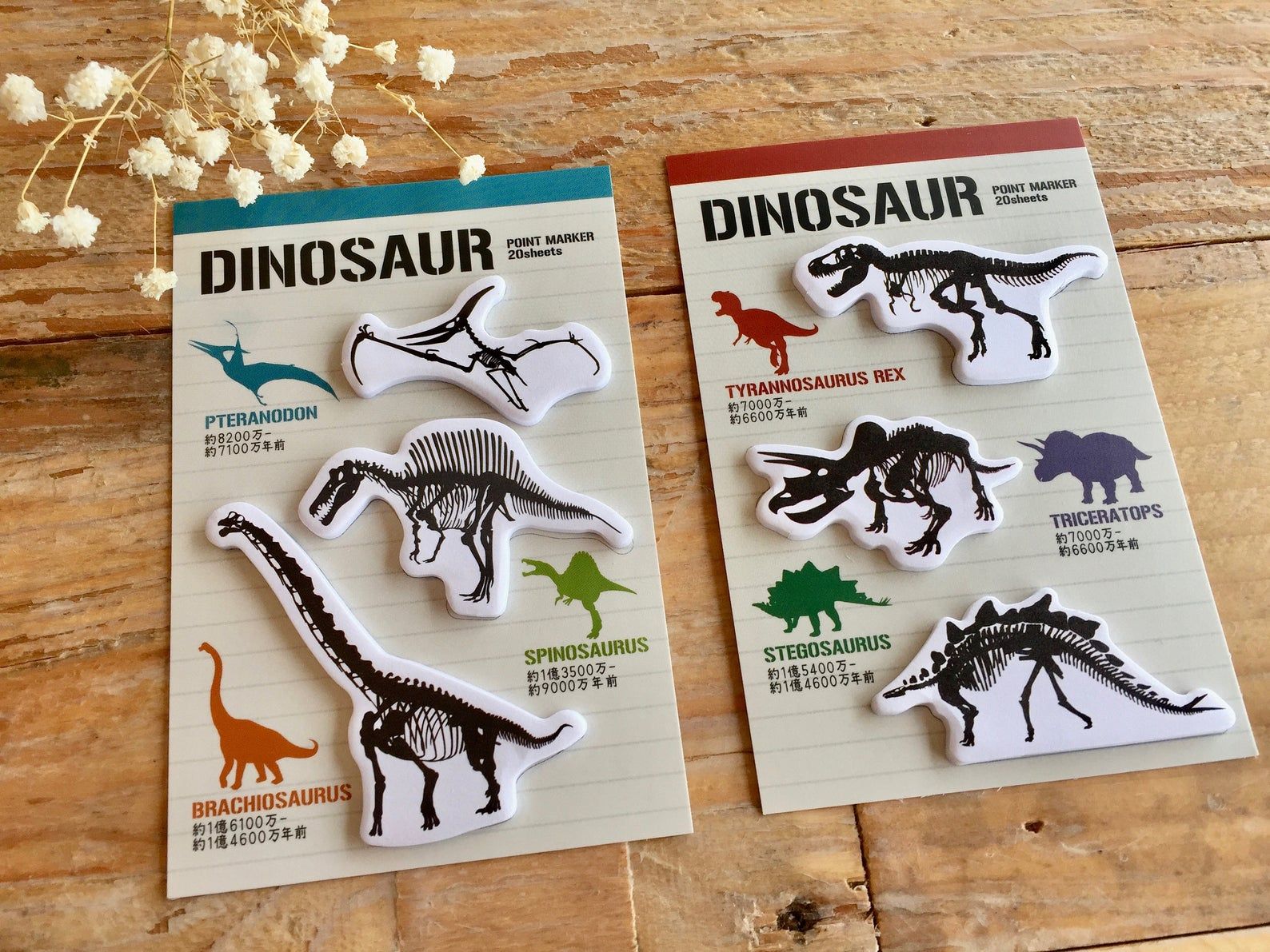 These dinosaur sticky tabs might end up falling into my own cart. $6.75 and up.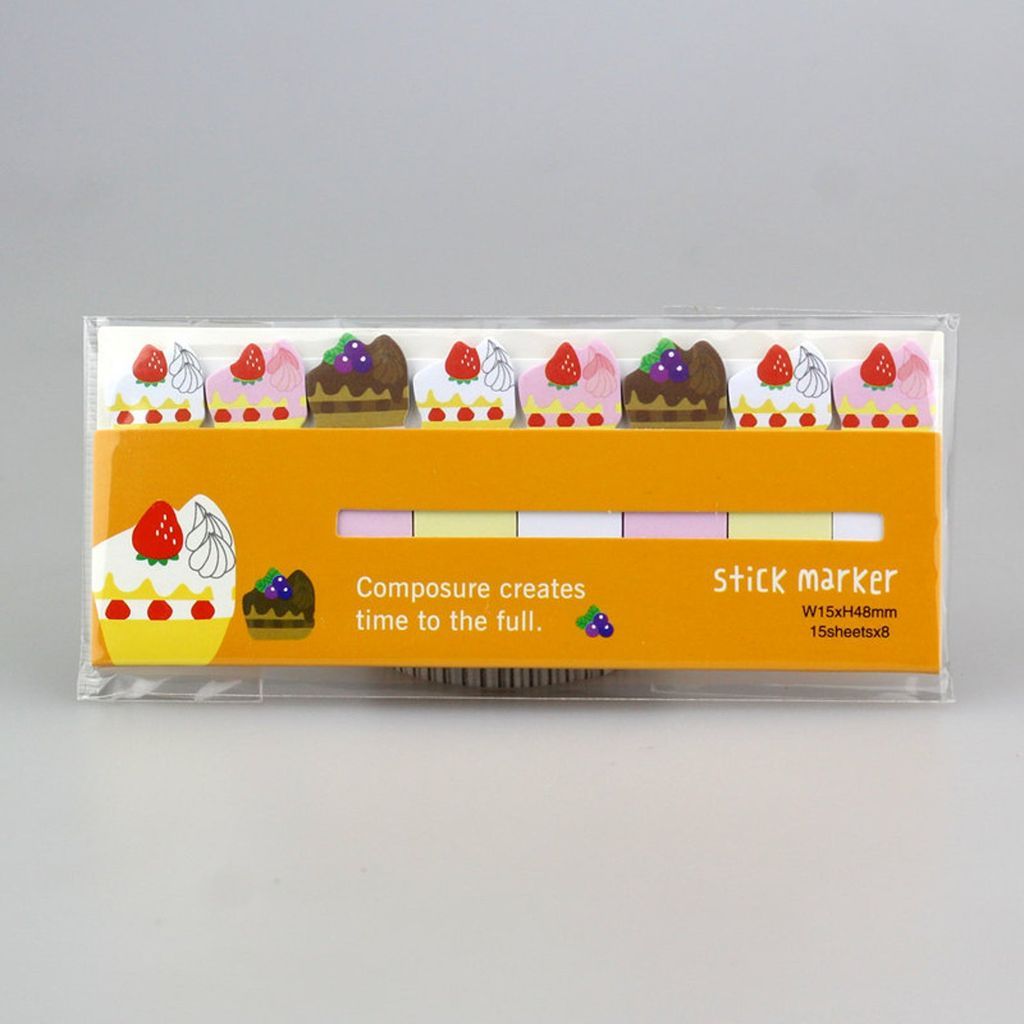 Such delicious cupcake page markers. $3.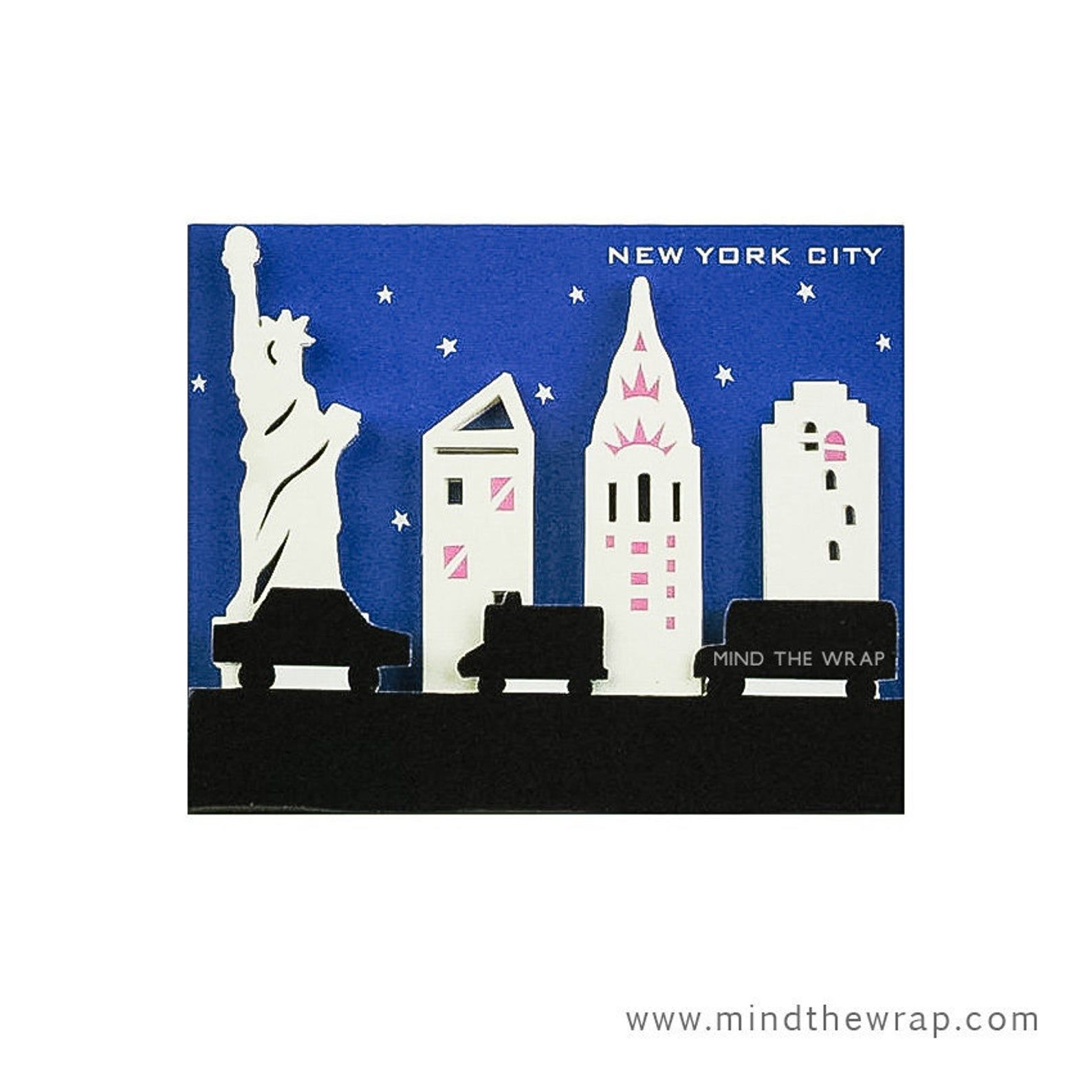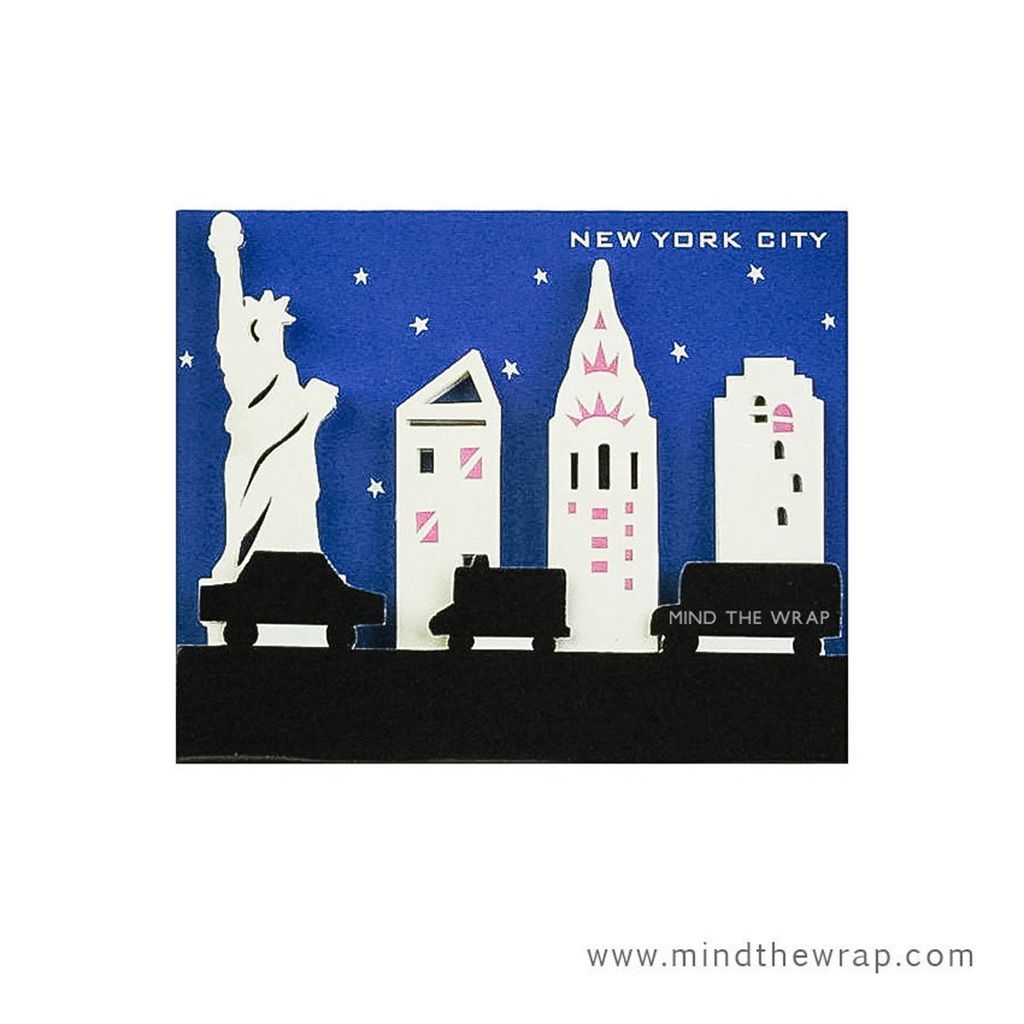 Iconic buildings and statues of New York City can make your book double as a mini skyline. $3.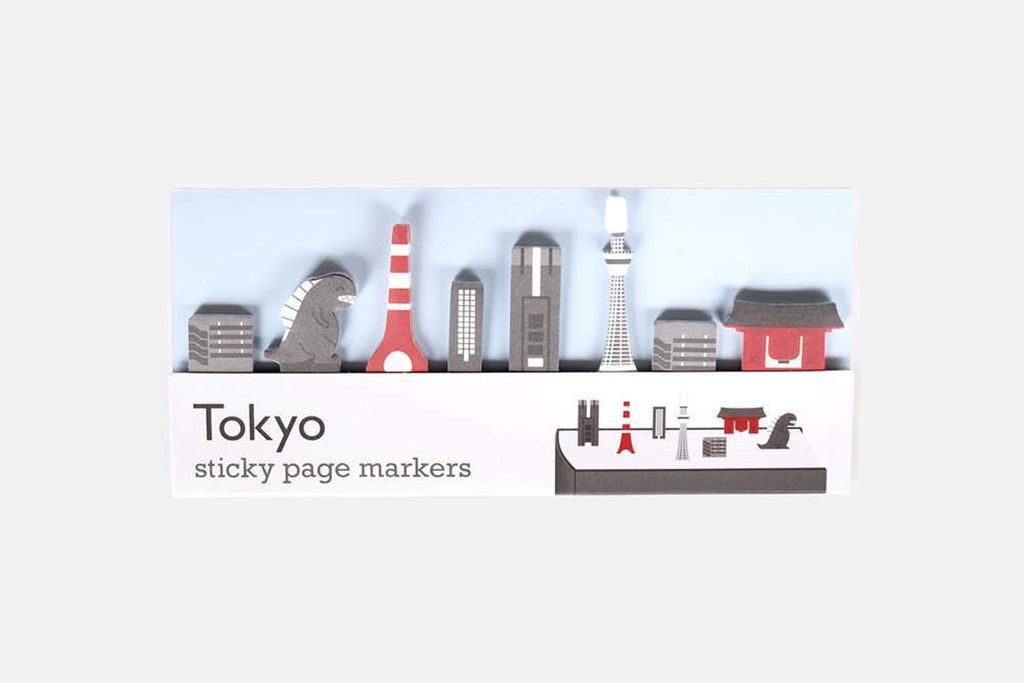 Maybe you'd like to travel to Tokyo? $5.30.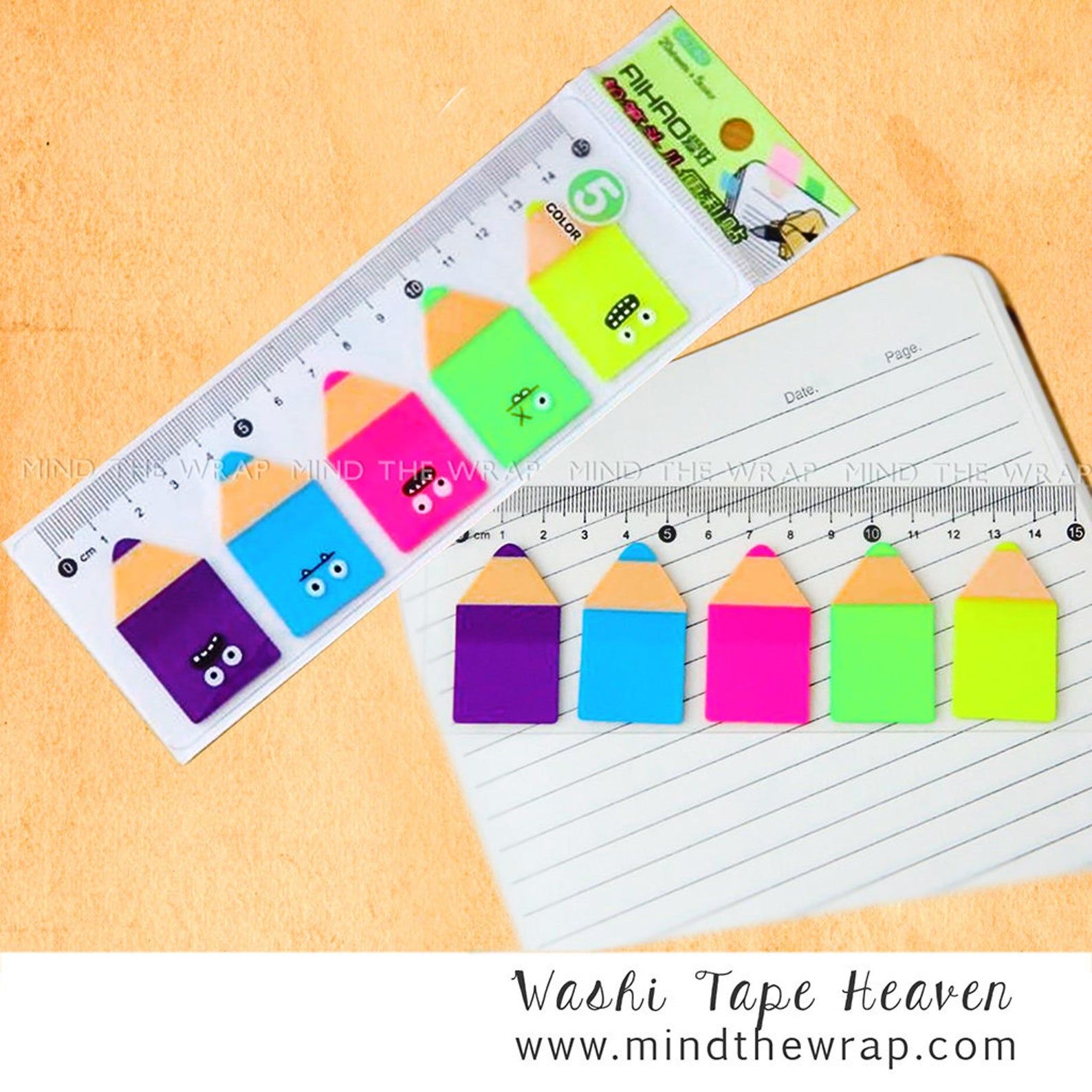 Mark your pages with these brightly colored pencils. $2.50.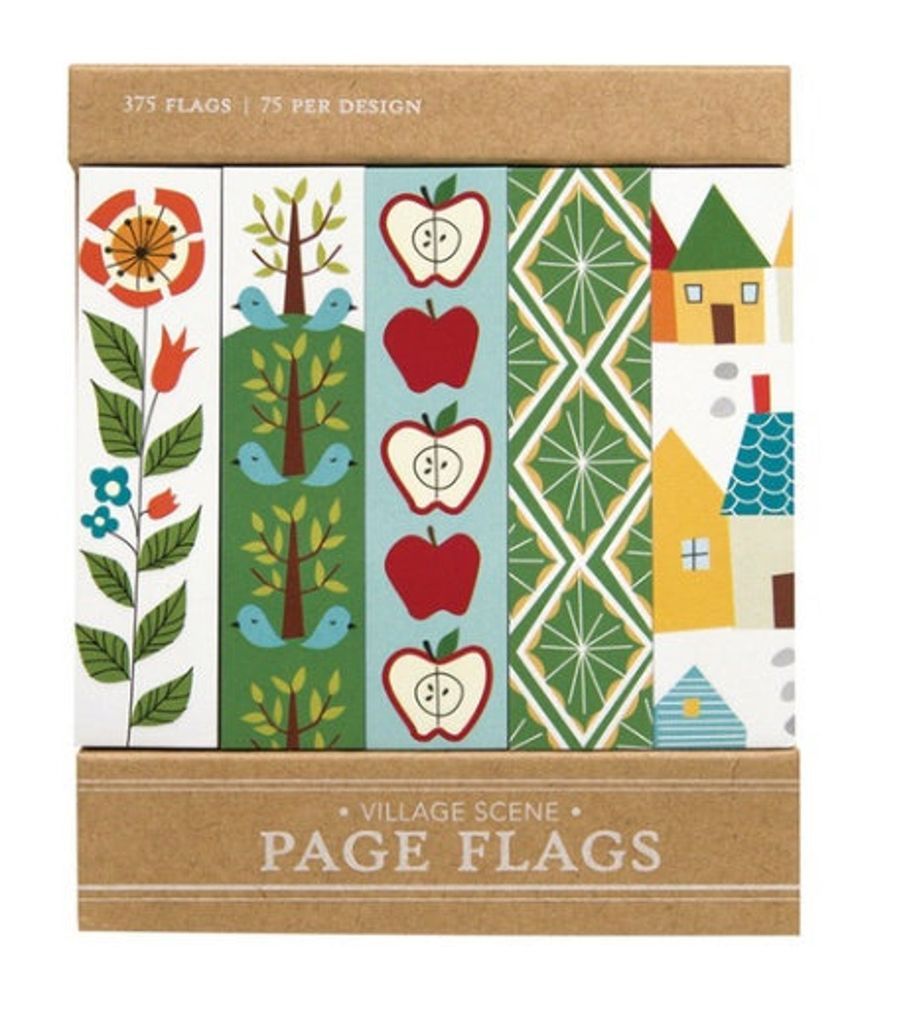 These sticky page markers are Scandinavian inspired. $5.50.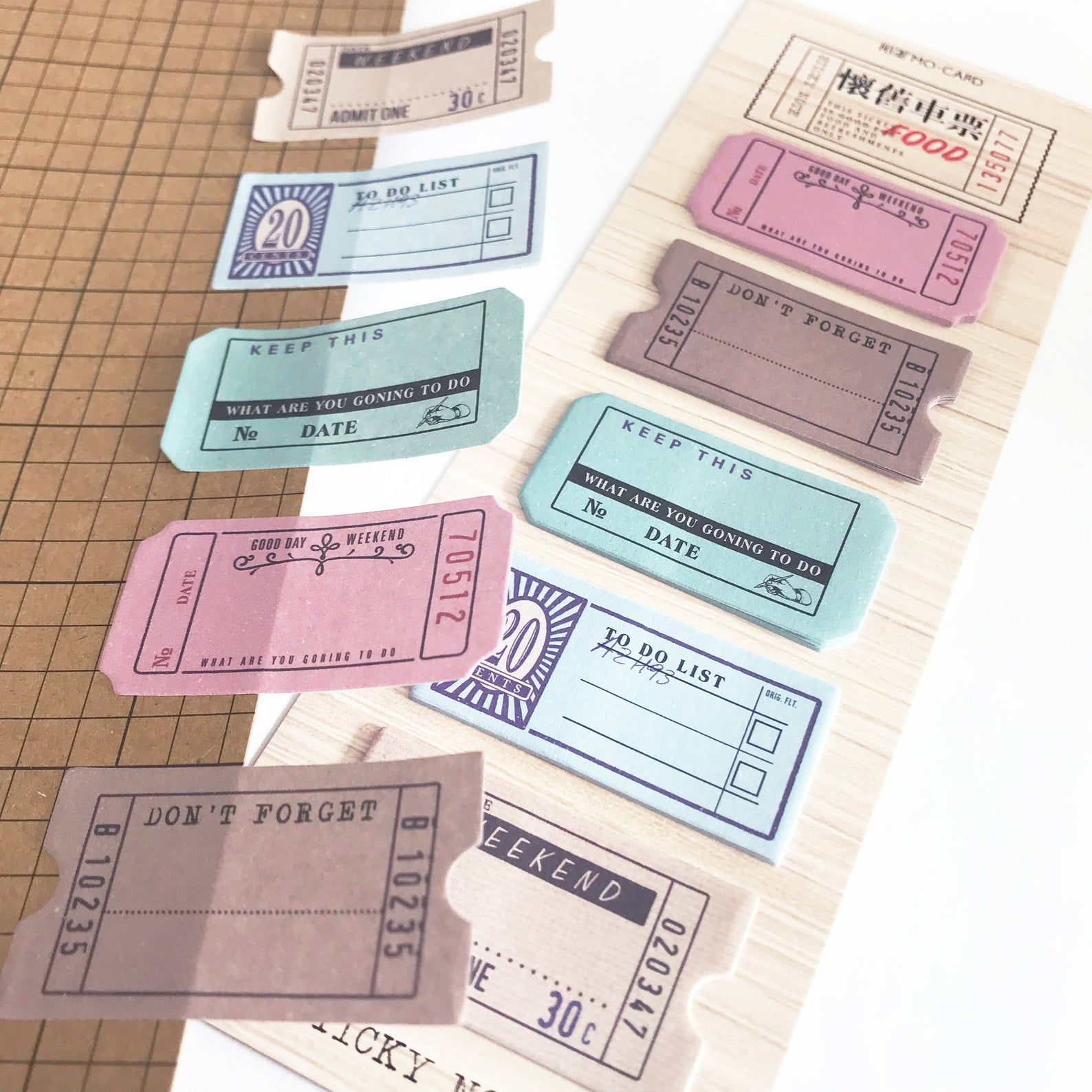 Go vintage with these travel ticket stickies. $4.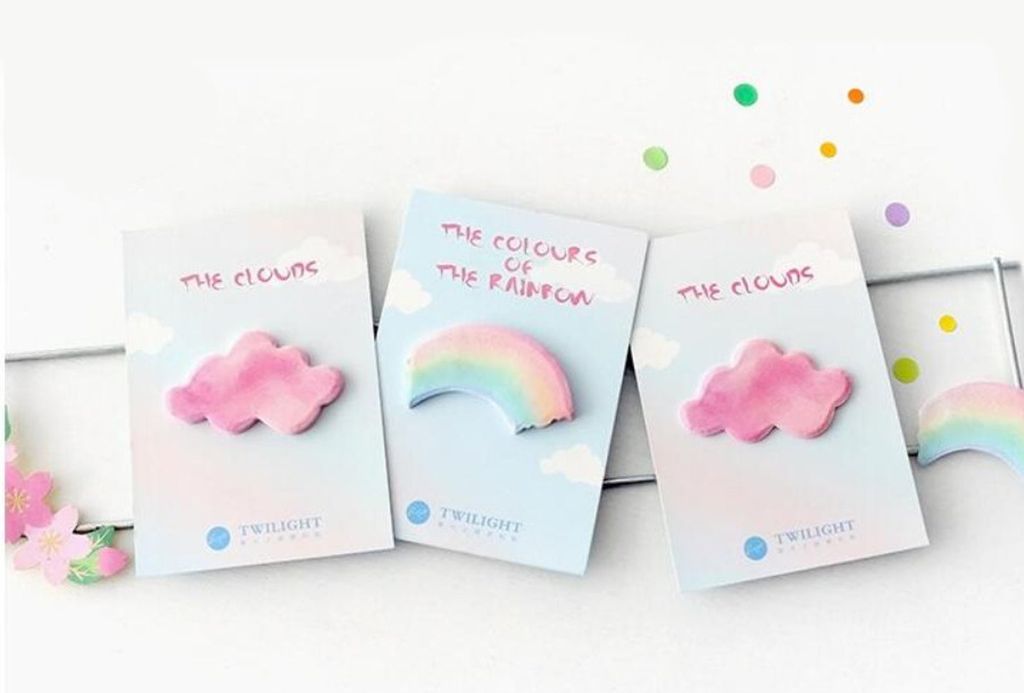 Choose between a rainbow set or a cloud set…or don't choose at all and snag both of these sky-themed page tab sets. $1.50.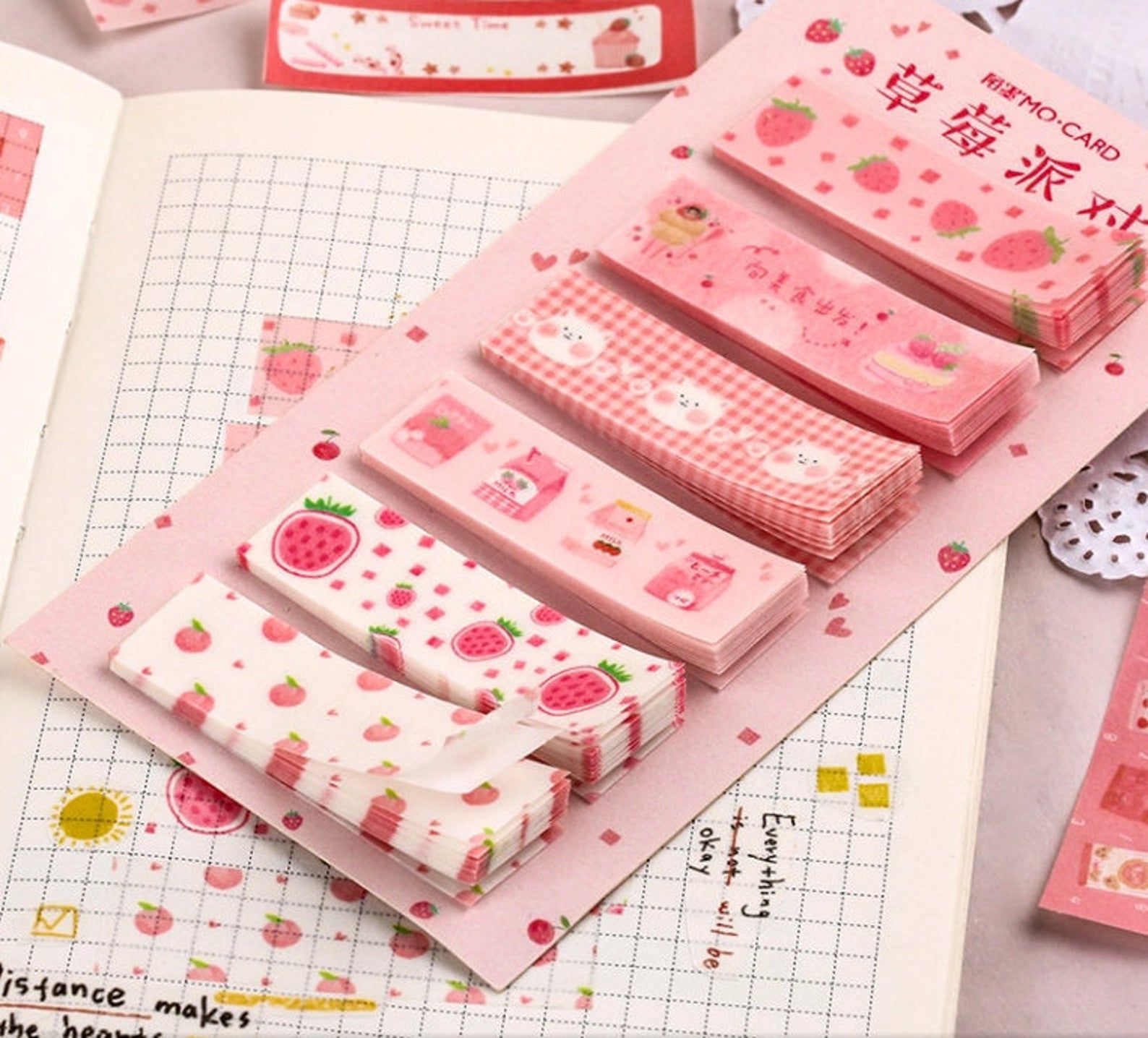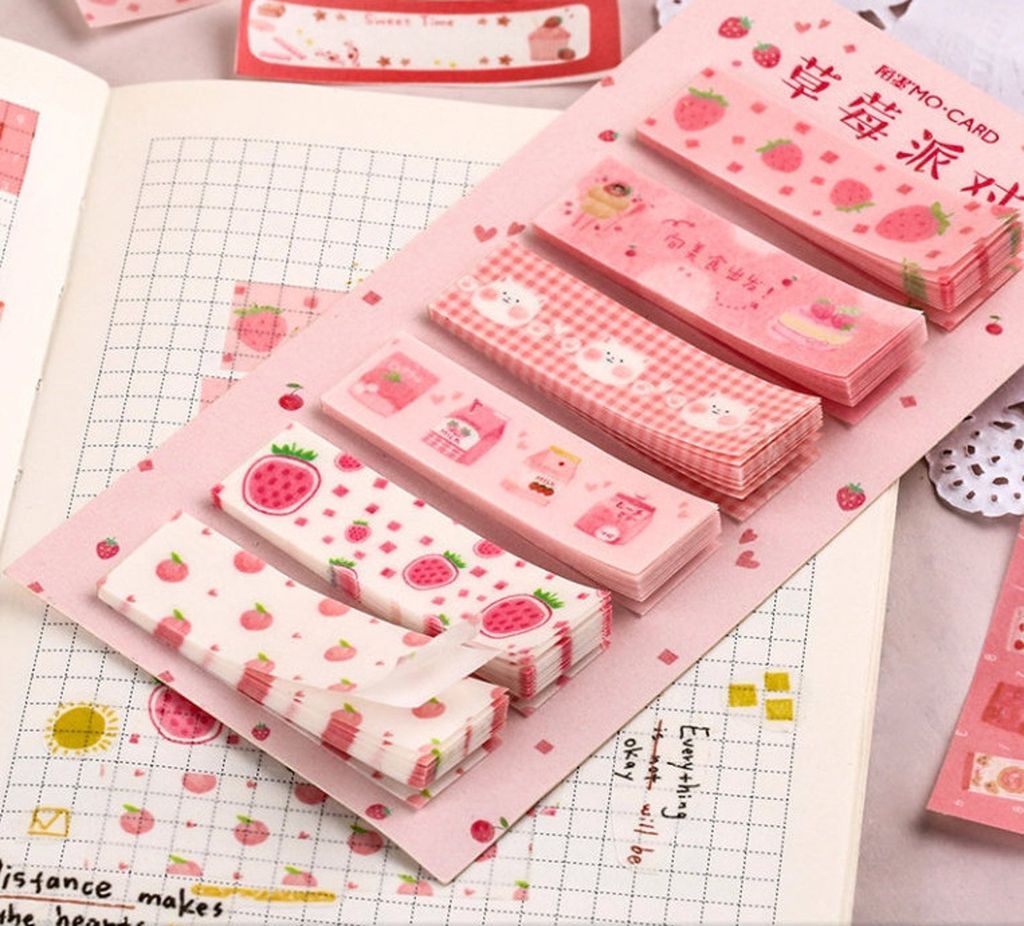 All things strawberry are the highlight of these page markers. $6.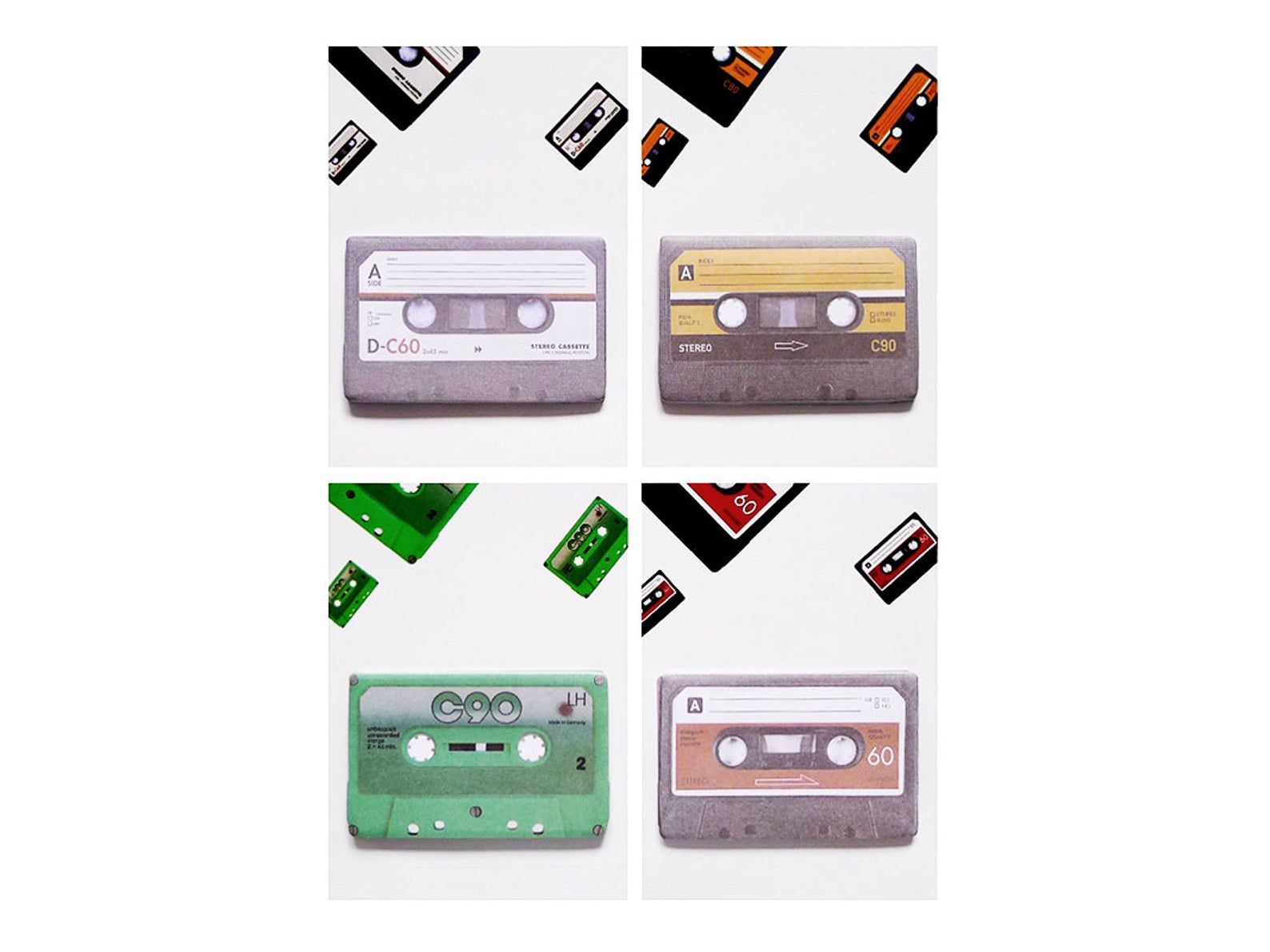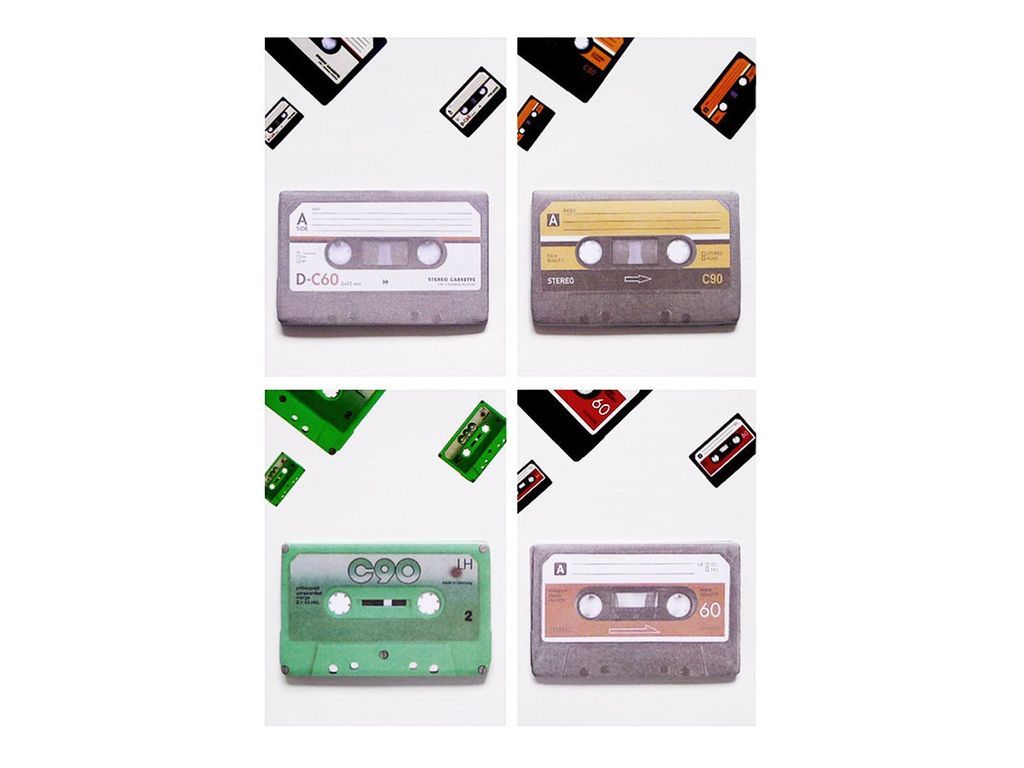 Lean into that '90s nostalgia with these cassette tape page tabs. $4.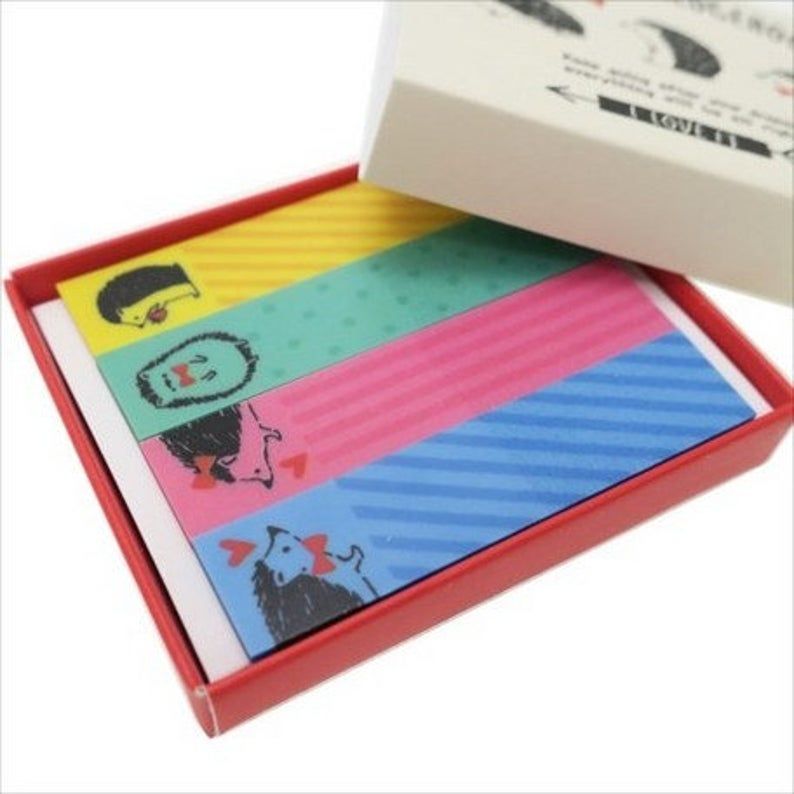 Some sharp looking hedgehog stickies! $4.75.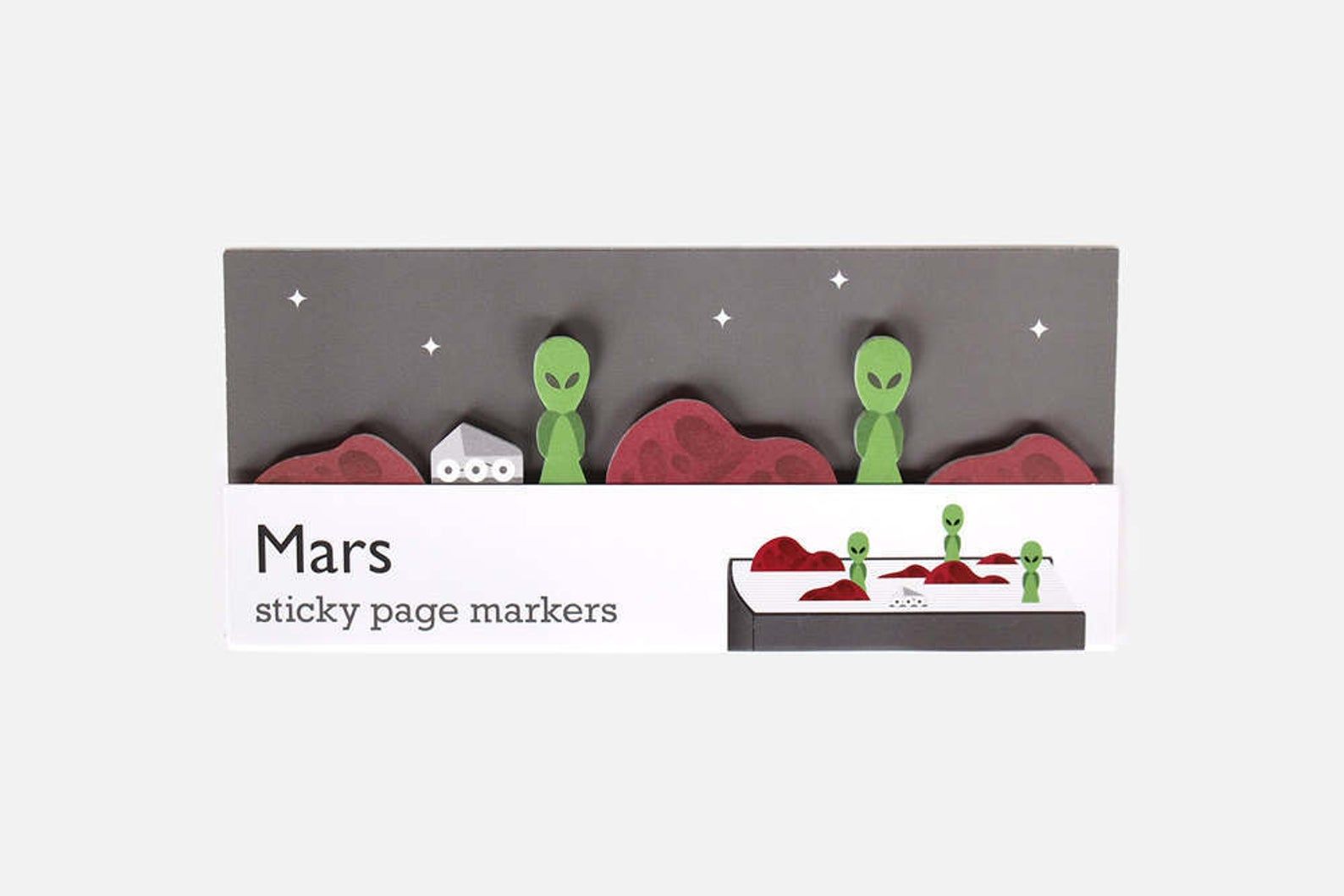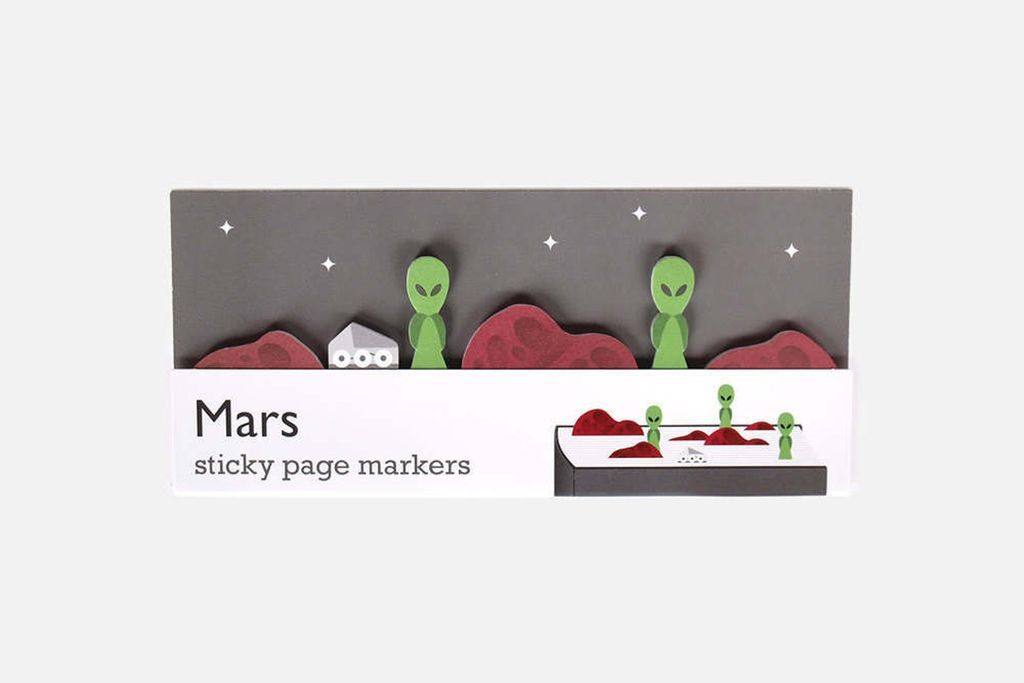 Go out of this world with these Mars and alien stickies. $5.30.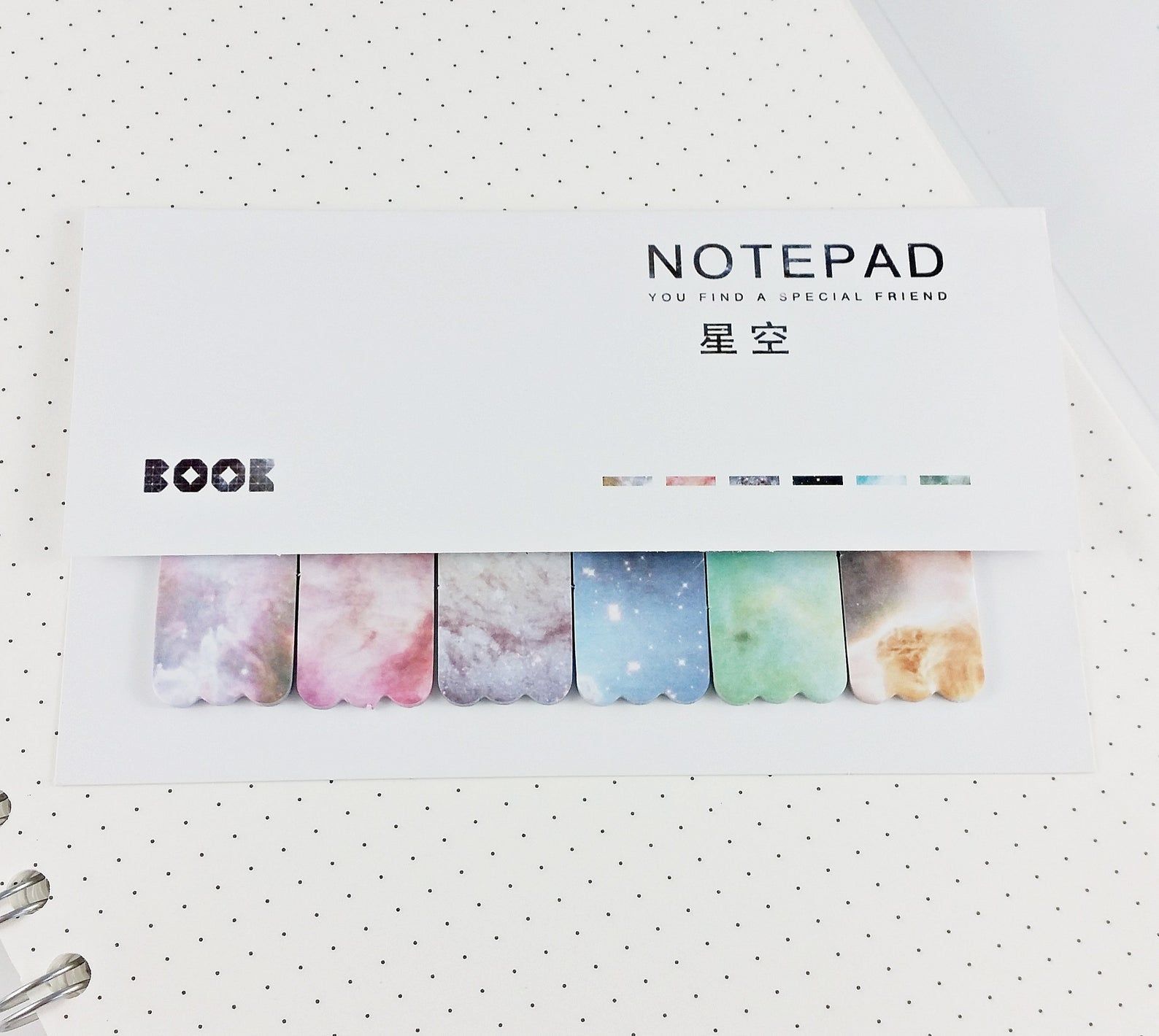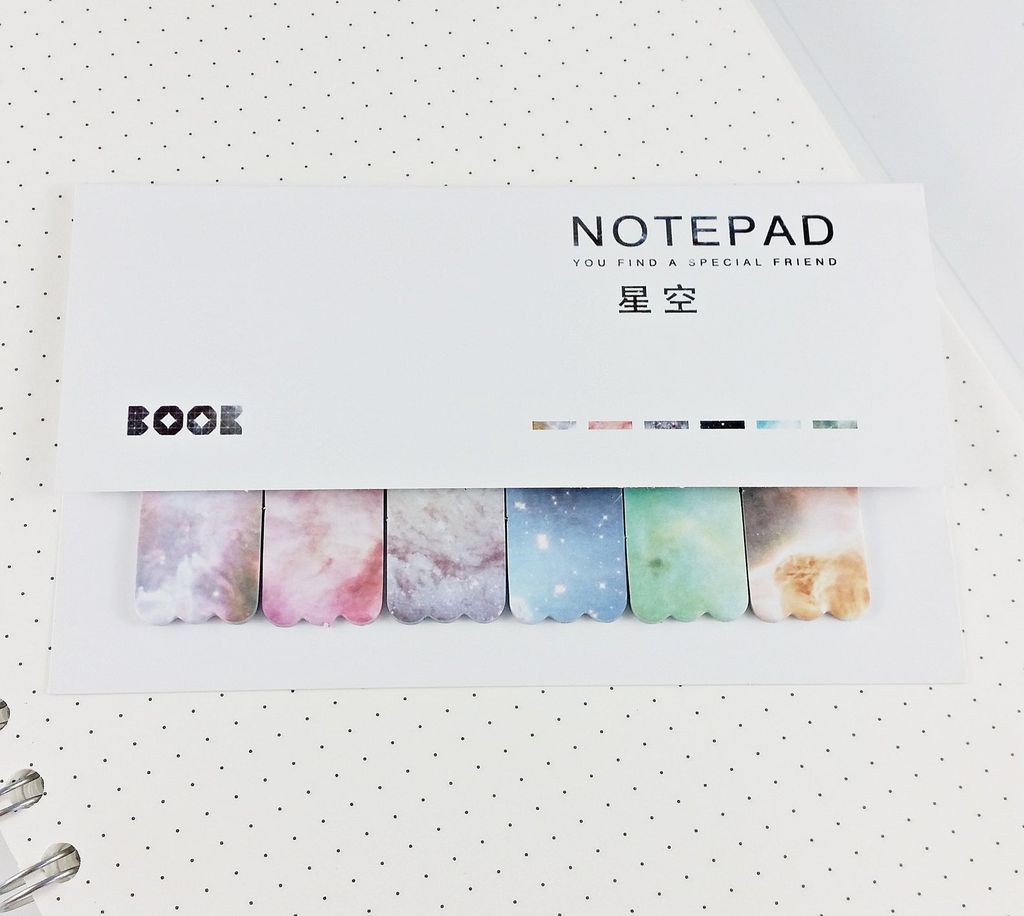 Continuing with the theme of outer space, some galaxy tabs. $2.50.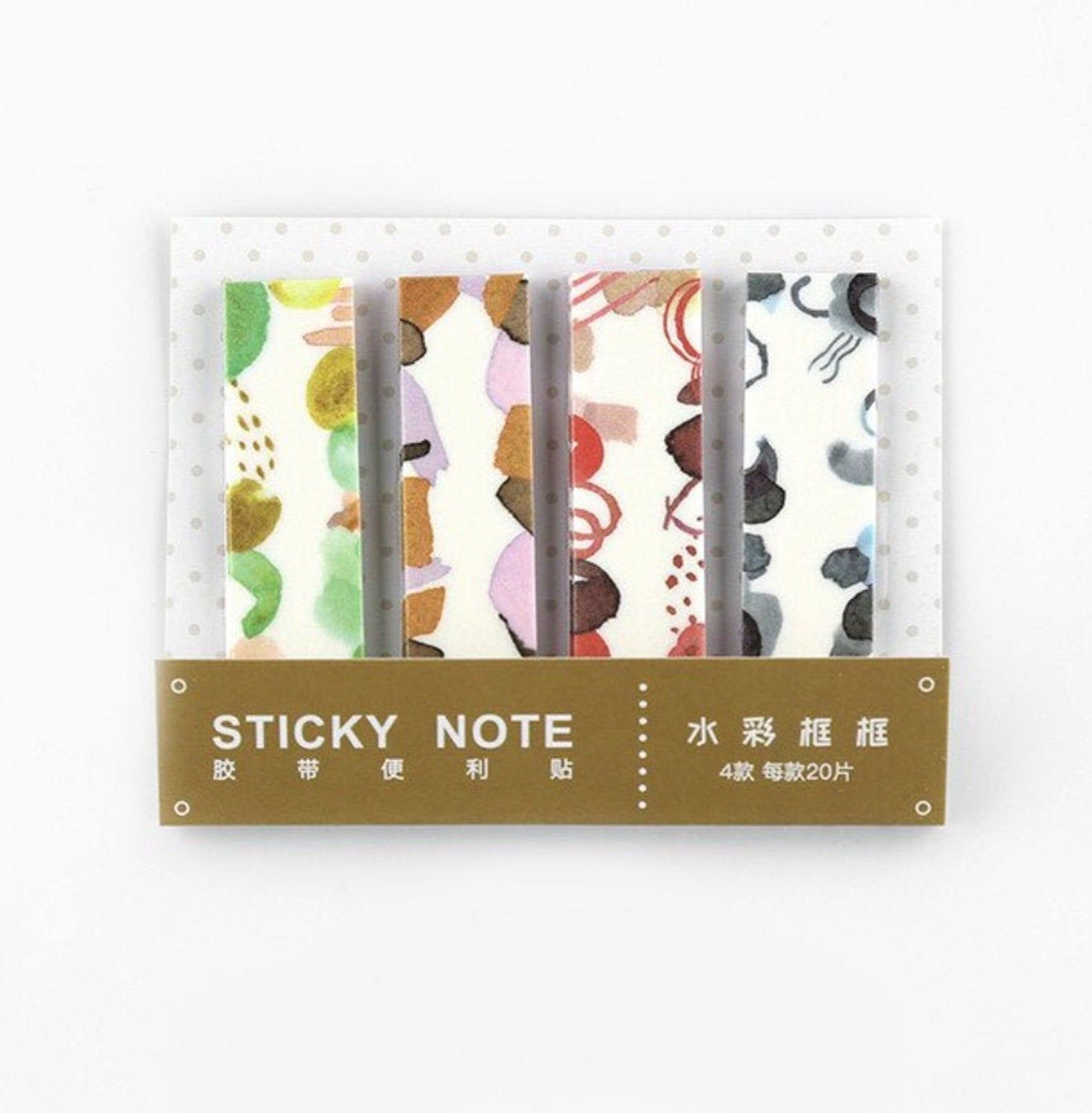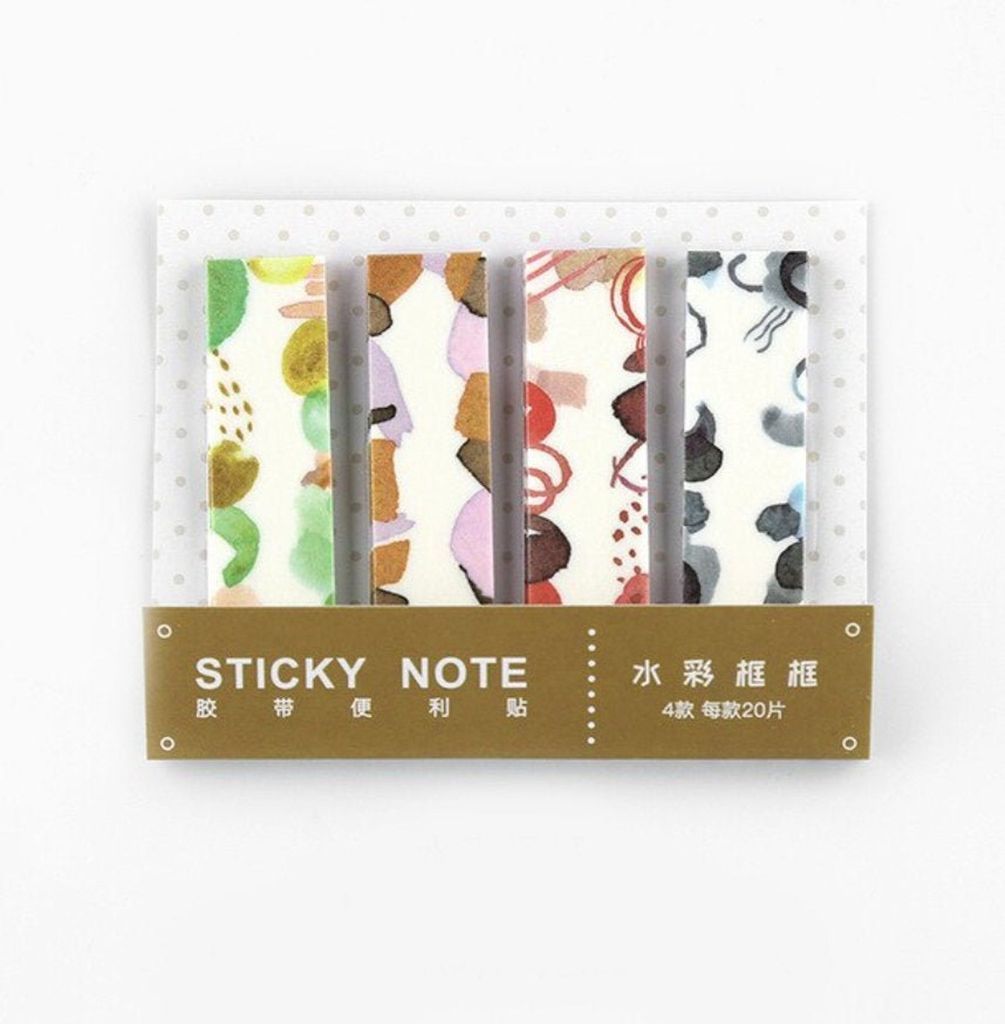 Watercolor sticky notes add some art to your current read. $2.20.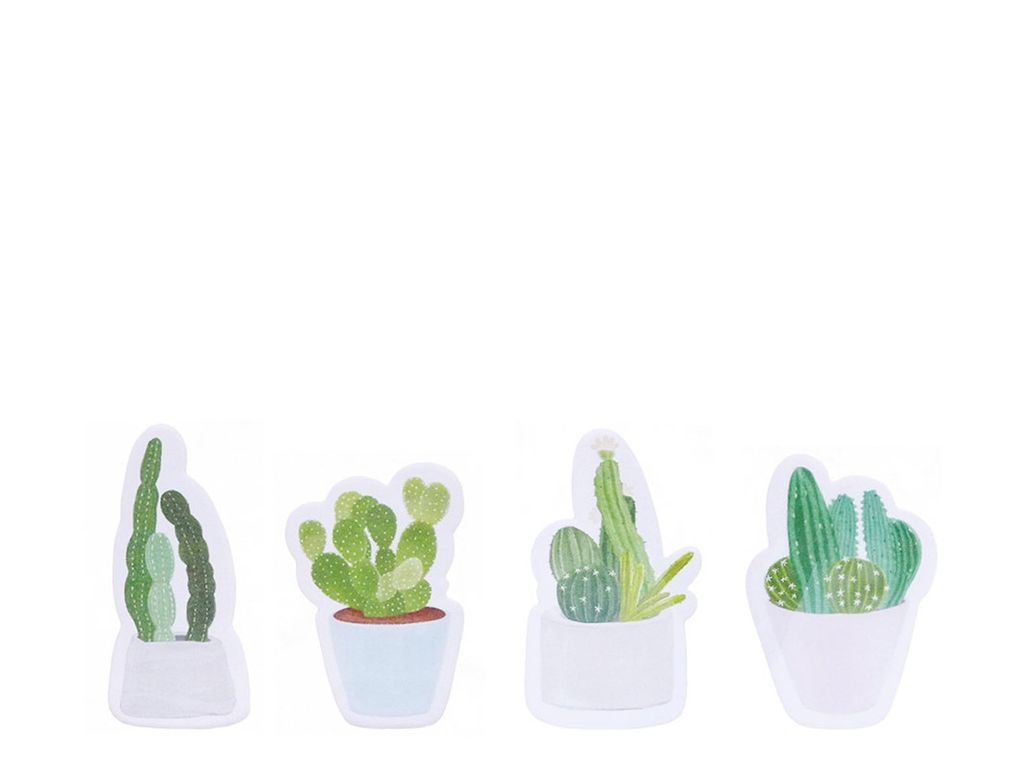 Cacti tabs never go out of style. $3.85.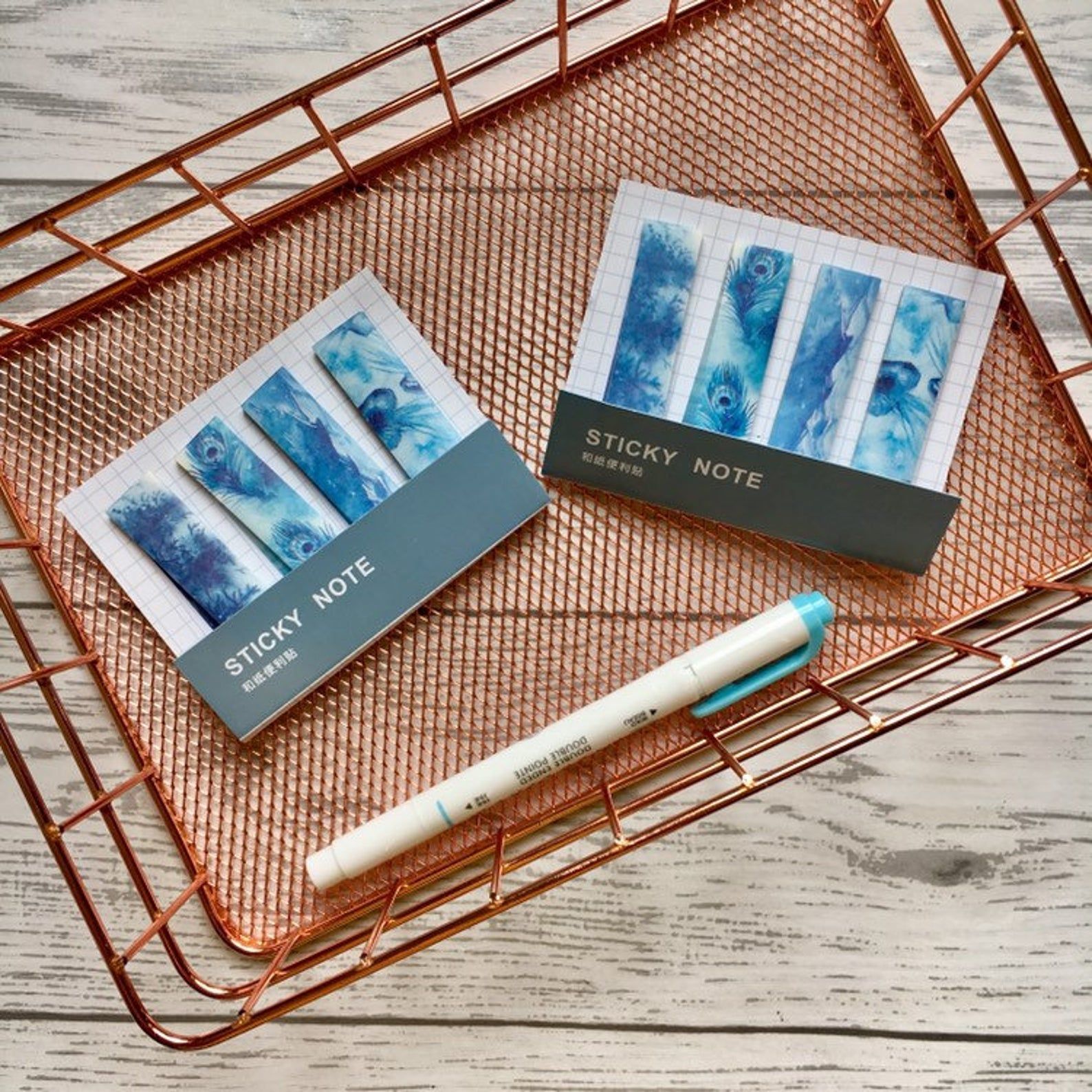 Pretty blue peacock feather page stickies. $3.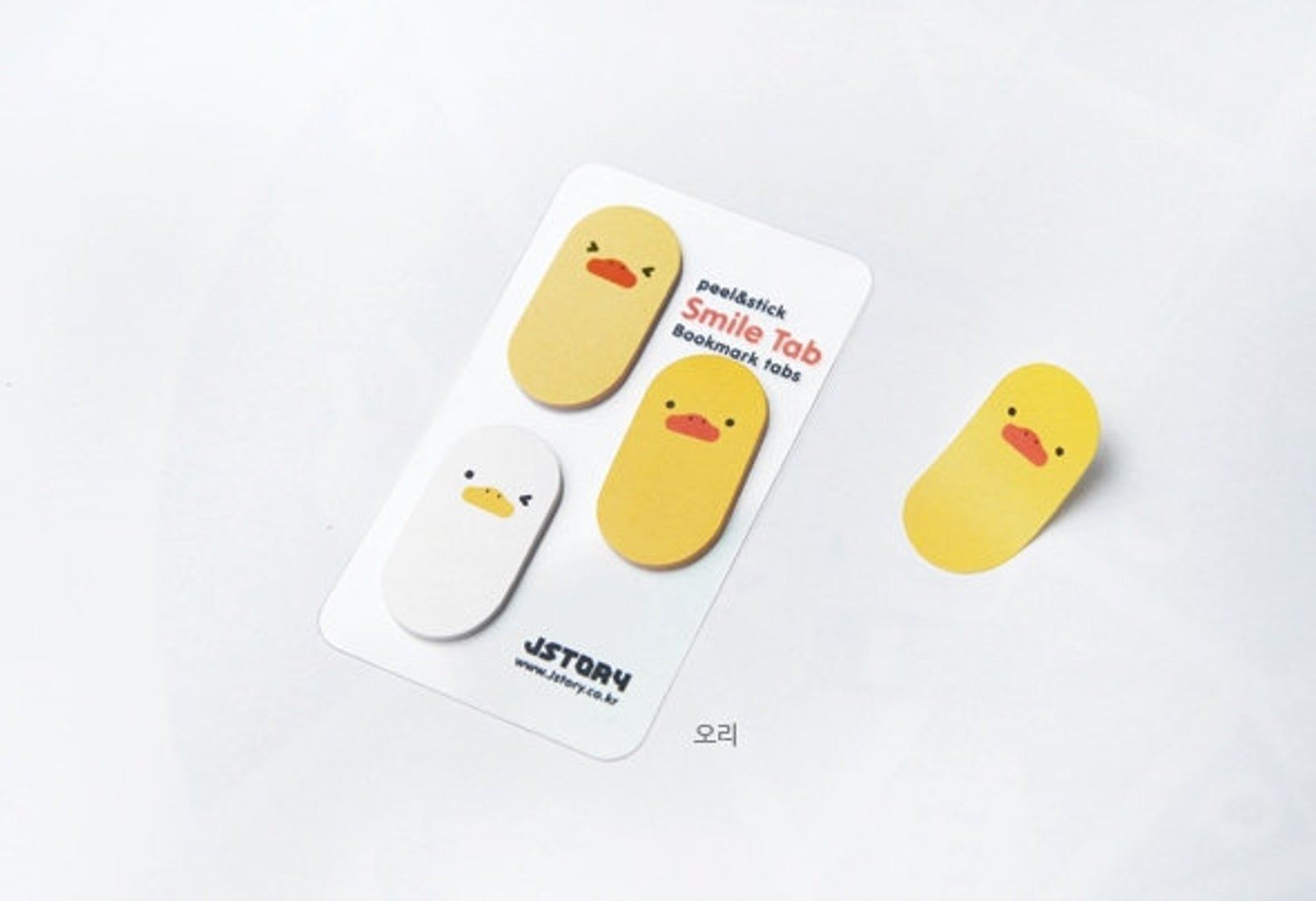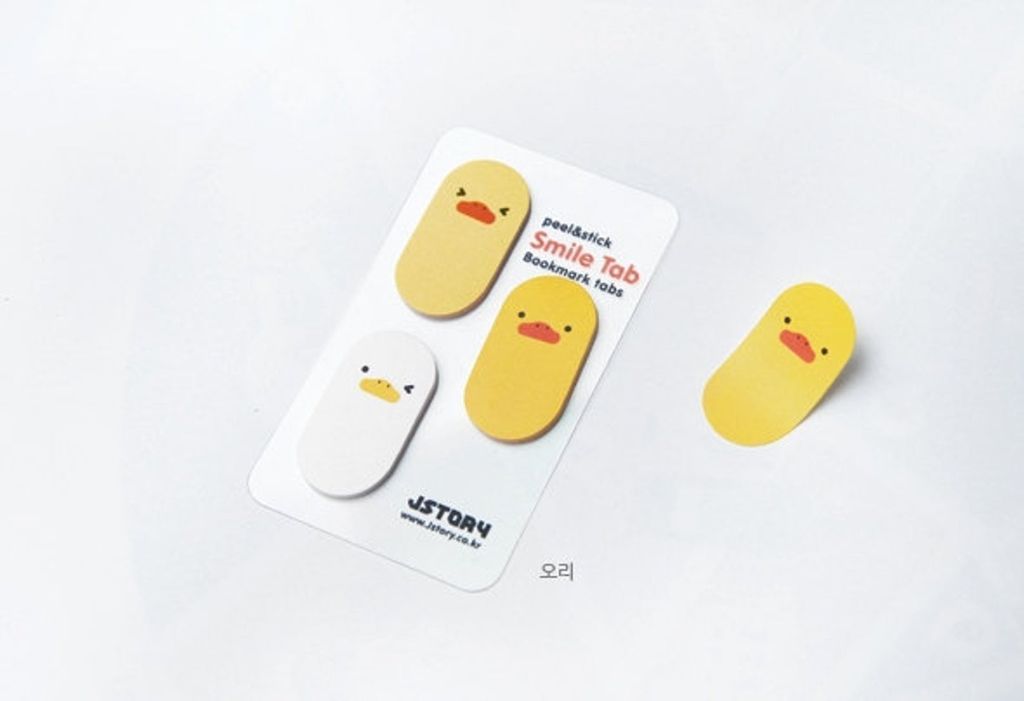 You cannot go wrong with anything duck themed. $3.50.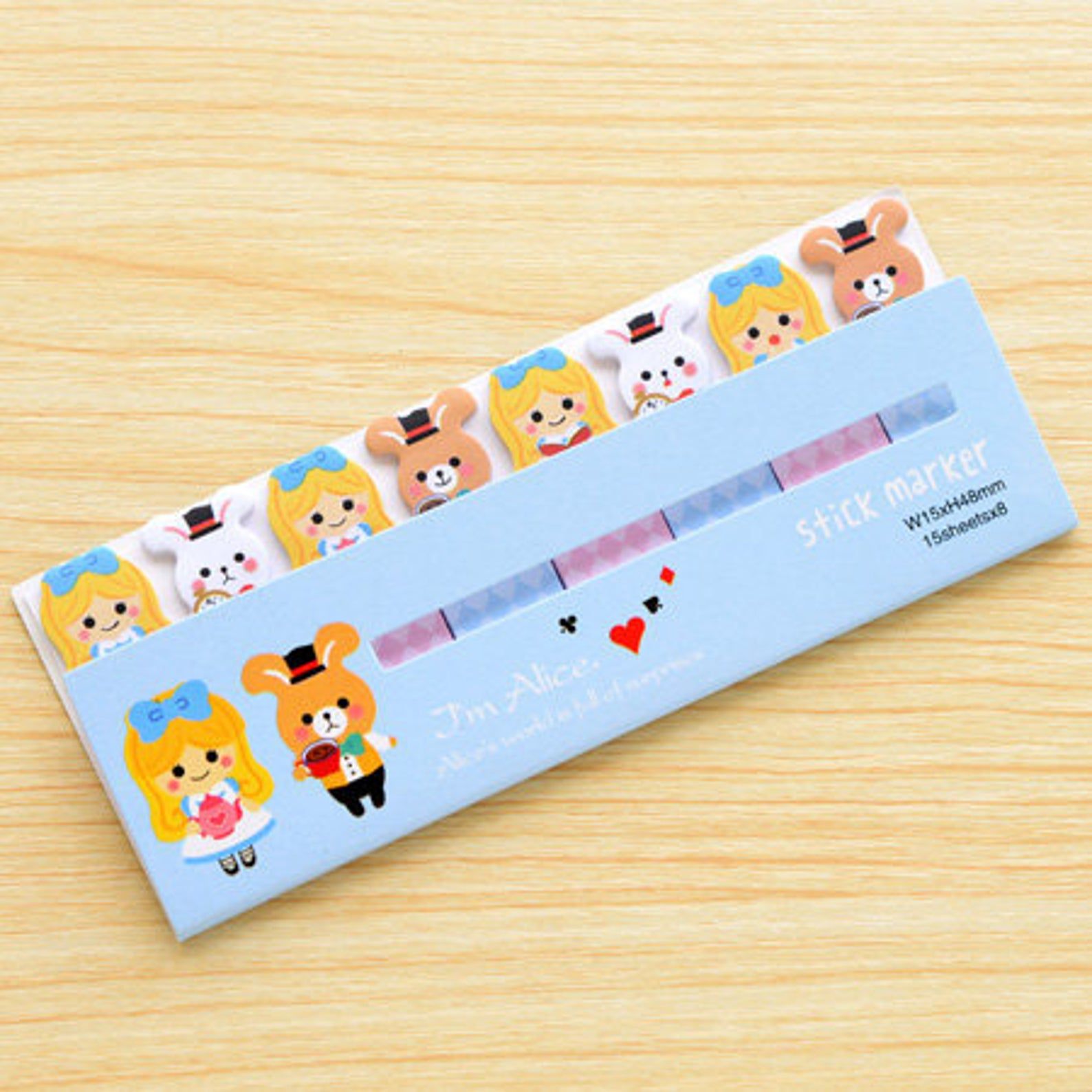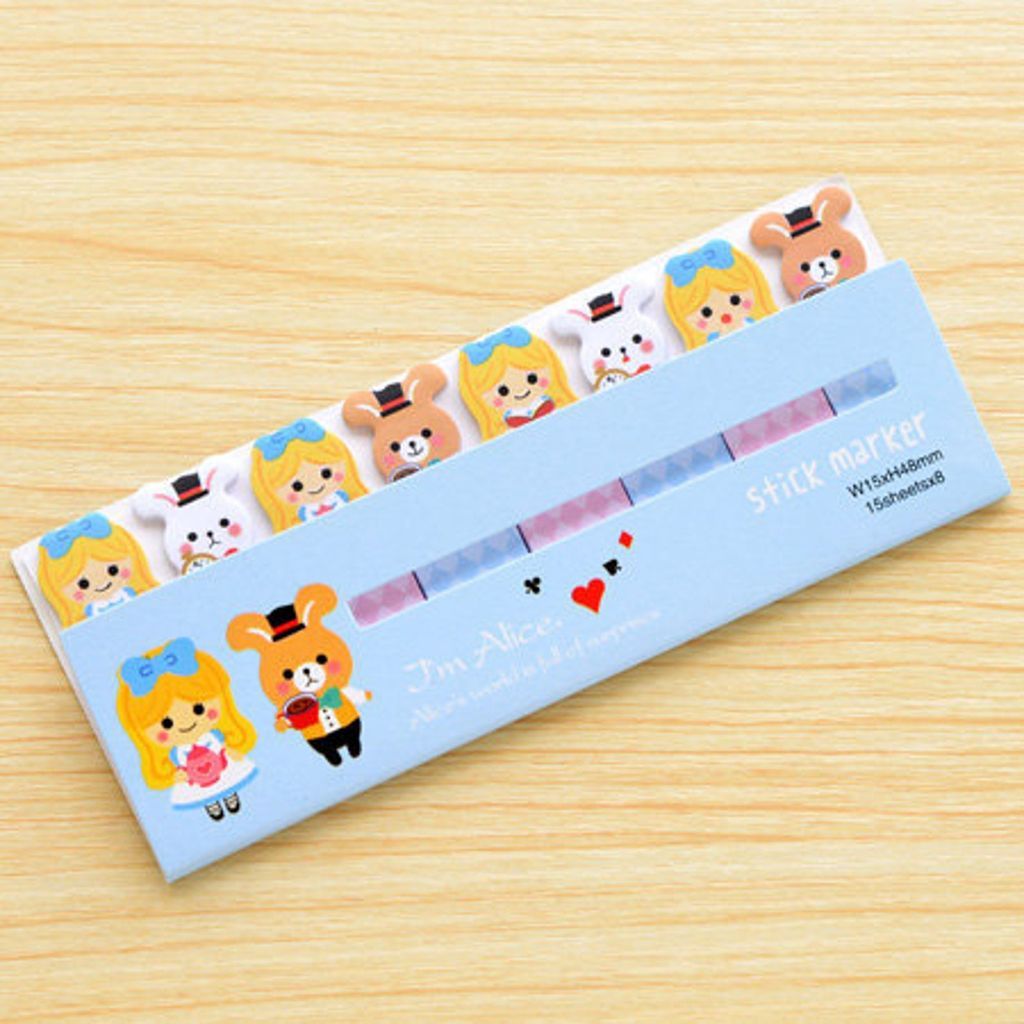 Alice in Wonderland gets the kawaii treatment. $2.50.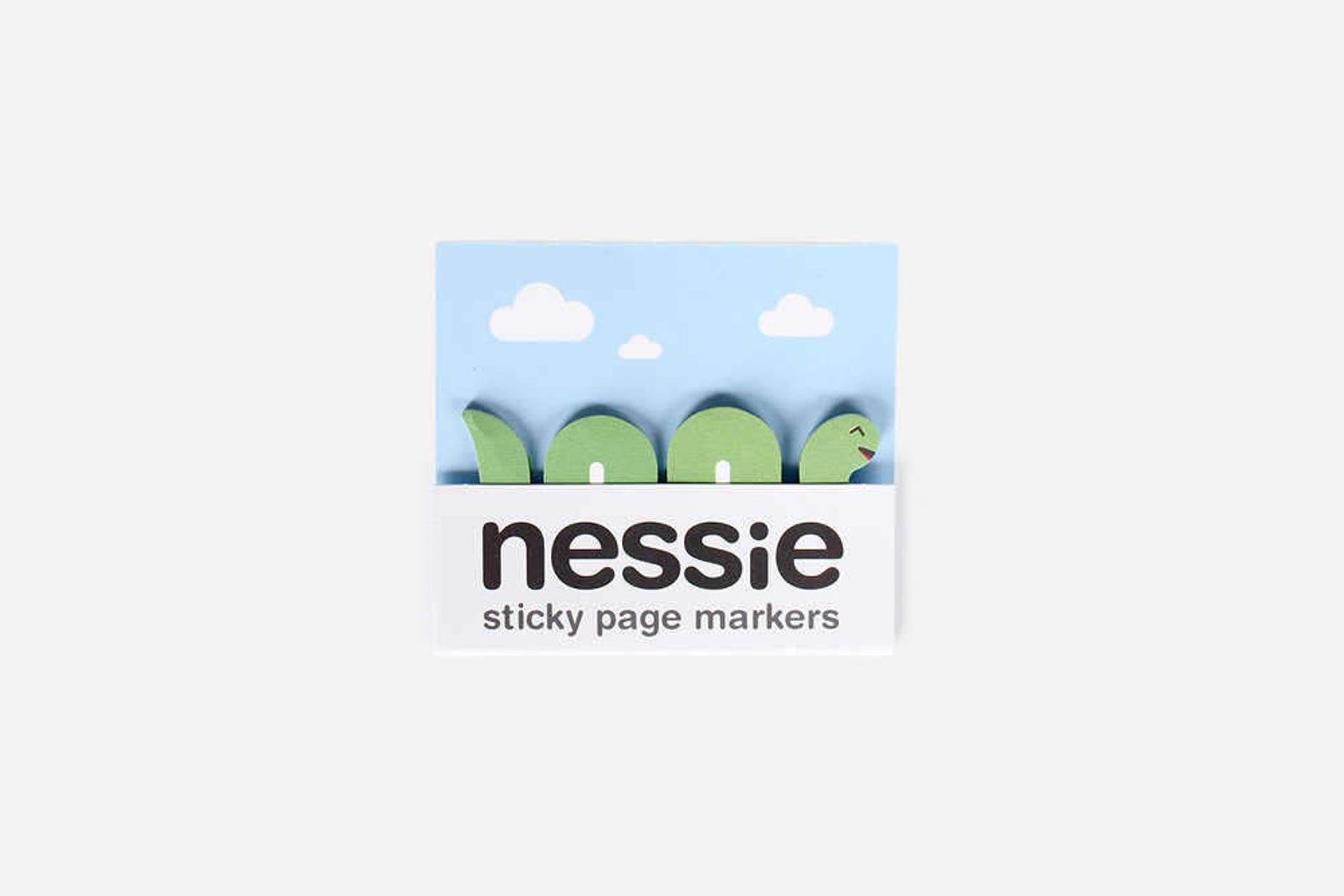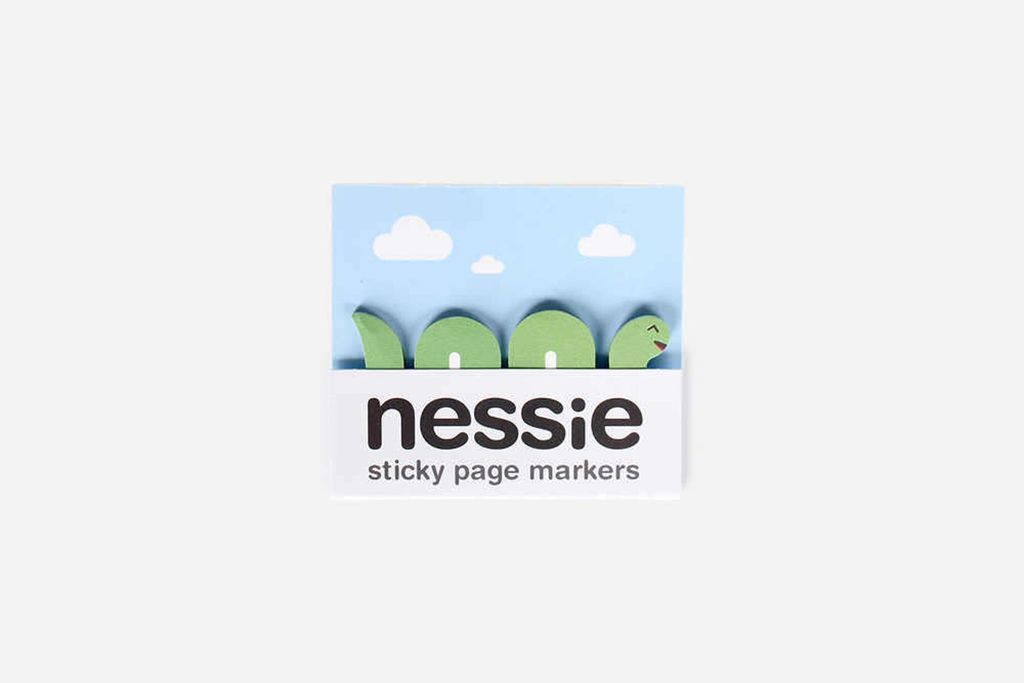 Last, but far from least, you can spot Nessie in your current read. $4.60.