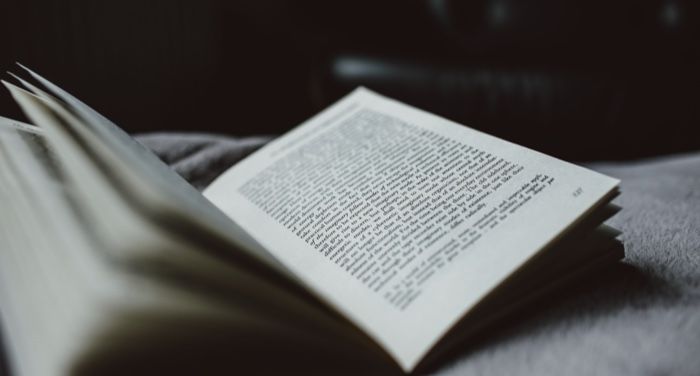 Lists
16 Wonderful #OwnVoices YA Books About Disability
This content contains affiliate links. When you buy through these links, we may earn an affiliate commission.
There are few things that make me feel as warm and fuzzy inside as good disability representation in YA books. Unfortunately, it's still really hard for disabled authors to tell their own stories (AKA #OwnVoices, which is defined below). Many times, disabled authors are passed over for abled authors writing disability in order to make the abled audience feel more comfortable. All of the books on this list are authentic experiences of disability straight from the horse's mouth. Disabled people are more than ready for representation, and taking the time to support these books is one way you can help show publishers how much it's needed!
What is #OwnVoices?
A work is considered #OwnVoices when the person creating that piece of media—for our purposes, an author of a book—shares a marginalization with their protagonist. For example, I'm autistic. So if I write a book with an autistic protagonist, that's #OwnVoices! The hashtag was created by author Corinne Duyvis (who's on this list!) in 2015. For more information and a Q&A, check out Corinne's blog post.
Special thanks to authors Lillie Lainoff and Melissa See for their help with this article! You'll be able to read more about Lillie's #OwnVoices debut below. She also created the facebook group Disabled Kidlit Writers, a place for disabled writers to find community, get advice, and share successes. Melissa doesn't have a book coming out just yet, but keep your eyes peeled for her beautiful #OwnVoices YA contemporary romance You, Me, And Our Heartstrings about a violinist with cerebral palsy and a cellist with anxiety dealing with the aftermath of becoming inspiration porn and their budding romance, which she's currently querying.
One last note before you get started. You'll notice that the majority of the books on this list are by white authors. While white disabled authors do face significant barriers to publication, they enjoy the privileges that come with whiteness. The barriers faced by white disabled authors are multiplied many times for disabled authors of color, and the disparity in representation is definitely reflected on this list. Please take the time to support the amazing authors of color on this list. In addition, though it's not YA, I'd love to recommend you check out The Pretty One: On Life, Pop Culture, Disability, and Other Reasons to Fall in Love with Me by Keah Brown, a Black disability rights advocate and the creator of #DisabledAndCute. Use your money and your voice to show publishing that these stories matter to everyone, and there's not excuse for not amplifying the voices of disabled authors of color.
#OwnVoices YA About Disability
---
Upcoming #OwnVoices YA About Disability
These books don't have release dates or covers yet, but you should definitely have them on your radar!
Tania, a girl with Postural Orthostatic Tachycardia Syndrome (or POTS), trains as a Musketeer, finding sisterhood and friendship. But she also finds secrets, ones that could help her save France—and maybe even solve the mystery of her father's murder.
A trio of queer teenagers decide to buck the expectations of their rural Scandinavian village by leaving their families, living alone, and entering the region's annual winter horse race—challenging the town's patriarch in the process.
This currently untitled story centers a Latinx immigrant teen from central Florida who lives with hip dysplasia and has undergone countless surgeries. She dives deep into first love and and her dream of becoming a performer at a mermaid attraction.
---
So there you go, a whole bouquet of YA books about disability. Now what are you doing still reading this little wrap-up paragraph? Pick a book from this list and get to reading!