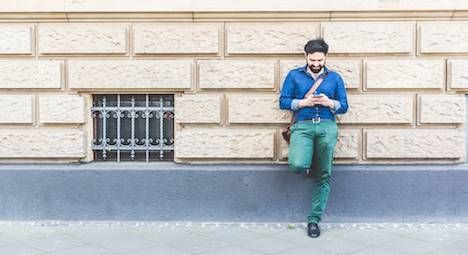 Lists
#OwnVoices Muslim Books to Read in 2017
This content contains affiliate links. When you buy through these links, we may earn an affiliate commission.
The last two years may have been a bit of a trash fire, but it brought some incredible novels featuring Muslim protagonists into bookstores. From Aisha Saeed's powerful Written in the Stars to Sara Farizan's Tell Me Again How A Crush Should Feel to An Unnecessary Woman by Rabih Alameddine, these titles bring forward the lives of Muslims around the world, and challenge us to admit our own ignorance of the people around us.
While 2017 seems to be doing its best to perpetuate that ignorance, I'm heartened by how many books written by Muslim writers about Muslim characters will be available for us to share this year. Twitter user @froitana compiled a thread of YA novels coming from #ownvoices, and I know I'm not the only one who's excited to collect and read them all.
As for readers who might want to add some adult fiction to their reading lists, I've got you covered!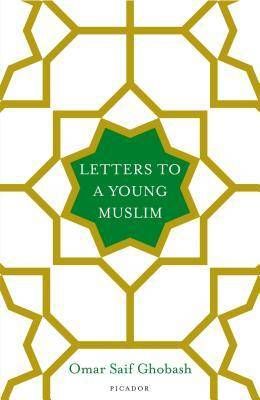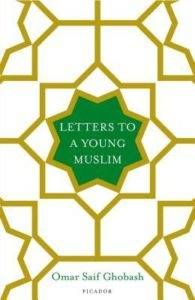 Letters to a Young Muslim by Omar Saif Ghobash (January 2017, Picador): "In a series of personal letters to his sons, Omar Saif Ghobash offers a short and highly readable manifesto that tackles our current global crisis with the training of an experienced diplomat and the personal responsibility of a father. Today's young Muslims will be tomorrow's leaders, and yet too many are vulnerable to extremist propaganda that seems omnipresent in our technological age. The burning question, Ghobash argues, is how moderate Muslims can unite to find a voice that is true to Islam while actively and productively engaging in the modern world. What does it mean to be a good Muslim?"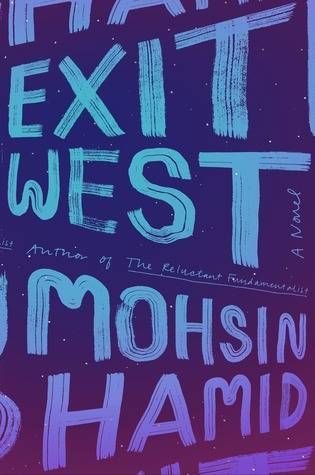 Exit West by Mohsin Hamid (Riverhead Books, March 2017): "In a country teetering on the brink of civil war, two young people meet—sensual, fiercely independent Nadia and gentle, restrained Saeed. They embark on a furtive love affair and are soon cloistered in a premature intimacy by the unrest roiling their city. When it explodes, turning familiar streets into a patchwork of checkpoints and bomb blasts, they begin to hear whispers about doors—doors that can whisk people far away, if perilously and for a price. As the violence escalates, Nadia and Saeed decide that they no longer have a choice. Leaving their homeland and their old lives behind, they find a door and step through."
Home Fire by Kamila Shamsie (Riverhead Books, August 2017): "Practical-minded Isma has spent the years since her mother's death watching out for her twin brother and sister in their North London home. When an invitation to grad school in America comes through unexpectedly, it brings the irresistible promise of freedom too long deferred. But even an ocean away, Isma can't stop worrying about her beautiful, headstrong, politically inclined sister, Aneeka, and Parvaiz, their brother, who seems to be adrift—until suddenly he is half a globe away in Raqqa, trying to prove himself to the dark legacy of the father he never knew, with no road back.
Then Eamonn Lone enters the sisters' lives. Son of a powerful political figure, he has his own birthright to live up to—or defy. Is he to be a chance at love? The instrument of Parvaiz's salvation? Suddenly, two families' fates are inextricably, devastatingly entwined."
The City of Brass by S.A. Chakraborty (Harper Voyager, November 2017): "When Nahri, a young con artist in eighteenth century Cairo, accidentally summons a powerful djinn warrior to her side, she finds herself drawn into the political machinations of the royal court of Daevabad, the ancient, magical city of brass. Descendant of a powerful family thought to be destroyed, blessed with the gift of healing, Nahri soon realizes her very presence threatens to reignite a centuries-old religious war between the feuding djinn tribes. Hoping to keep her head, she forms an alliance with a fiery prince who dreams of revolutionizing his father's corrupt reign. But she soon learns that working with the enemy—even to make peace—can have deadly consequences."
With such a great variety of titles, I'm glad I've gotten started with The Gauntlet by Karuna Riazi, and will be making my way through all of these books very soon! Which #OwnVoices books with Muslim characters are you looking forward to this year?