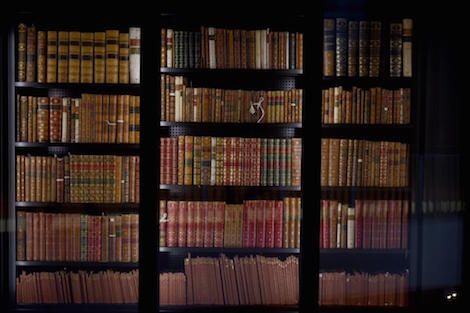 Owning Print Books Feels Different From Owning E-Books: Critical Linking, June 1, 2018
We're giving away $500 to spend at the bookstore of your choice! Click here, or on the image below to enter:

---
The study found that research participants "described being more emotionally attached to physical books, and said they use physical books to establish a sense of self and belonging," according to the University of Arizona. Book lovers have long lamented the loss of "book smell" that accompanies the use of e-books, and participants also touched on other important aspects of book ownership: the use of bookshelves to curate a persona and the ability to augment the pages of a book with marginal notes, in particular.
Science about what many of us already knew. Owning ebooks is different than print books.
____________________
The impressive acquisition, which is set to be announced Wednesday, comes courtesy of Baltimore-based collector and entrepreneur Stephen A. Geppi, who is donating more than 3,000 items from his holdings, many spanning the eight-decade history of the American comic-book industry.
Library of Congress + Comics = Awesome.
The e-mail from Amazon had an irresistible subject line: Audible for Dogs.
Yup, that's right. The online purveyor of audio entertainment now has talking books for your pets? Well, dogs, at least. I was going to file it under "Signs you've anthropomorphized your pet a bit too much," but you have to admit it sounds fun. I mean, what sort of books might a dog want to hear?
Sometimes it feels as though our favorite writers burst from the womb fully-formed, slinging wisdom and polished drafts from the crib. But even the most legendary of writers had to start somewhere—and often that somewhere was in the under-read pages of a literary magazine. (Famous authors: they're just like us!) In the interest of looking back to some very auspicious beginnings, below I have collected 20 famous authors' first published stories, each of them available to read online, and presented here with their opening lines to pique your interest (or not, as the case may be). NB that I've discounted true juvenilia here, though some of these are indeed from their authors' teen years. Some show only glimmers of future stardom—and some are, well, pretty fully-formed already.
And here's some weekend reading for you.