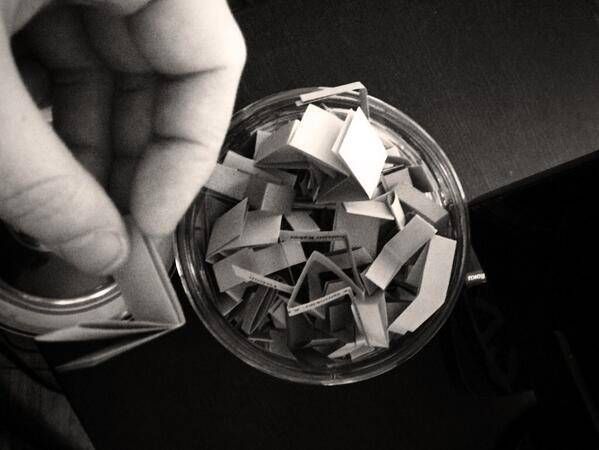 This content contains affiliate links. When you buy through these links, we may earn an affiliate commission.
Confession: I own over 850 books that I haven't read.
That's more than double the number of books I own that I HAVE read. I discovered this startling number as I was organizing and cataloguing the books in my apartment in preparation for The Book Jar project. No longer confined to a small jar, the slips of paper with titles and authors quickly spilled over into a small box.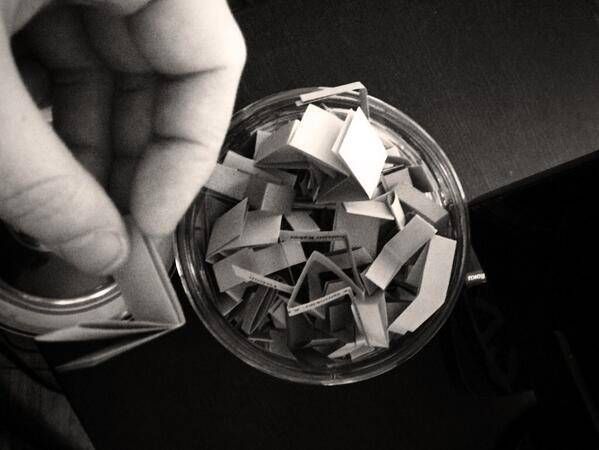 I have more books than I could possibly read in several decades (considering my average pace of 50+ books/year) but I still continue to buy new titles, adding more and more to my never-ending TBR list. Even books that I was completely over the moon for that I picked up during the last three editions of Book Expo have gone unread. In fact, the percentage of books I got at BEA that have been read is…dismally low.
Shouldn't I get rid of some of these books, these physical reminders that there will never be enough time to read all the things I want to read? I should, I know. But I, at some point, thought that I would like each book enough that I was willing to spend money (or in the case of BEA, physical labor) on it. So presumably I still will, whenever I get around to it.
There are many "big" books in my expanding, unread library – books that had an impact when they were released and continue to have an impact on literary culture and communities. Books like Freedom by Jonathan Frazen, Steve Jobs by Walter Isaacson, Behind the Beautiful Forevers by Katherine Boo, and The Brief Wondrous Life of Oscar Wao by Junot Diaz languish. And often, so often that I've made a joke out of it, I will reply to a query about whether I've read this book or that that I "own but haven't read it."

But these books – especially those "big" books – I feel in some ways that just having them on my shelves means something, that it's better than nothing. I feel like I'm doing something with those books, even if that "something" isn't reading them. I don't know if that feeling is about supporting the authors either through money or awareness or if its about intellectual acceptance – I know OF a book, I was current enough with the trends to buy it – or if its about none of those things and I truly believe that time will slow and someday, I will get around to reading each and every one of these unread volumes.
If there ever was a moment for me to adjust this mode of thinking, it would've been when I packed and unpacked so many unread books in my most recent move or when I spent hours and hours cataloguing books and then cutting strips of paper so I could fish a random slip out of a jar, one at a time. But this particular piece of baggage is not one I seem to be able to unpack (nor can I unhook myself from the compulsion to buy new books). Do I really want to?
Do you?