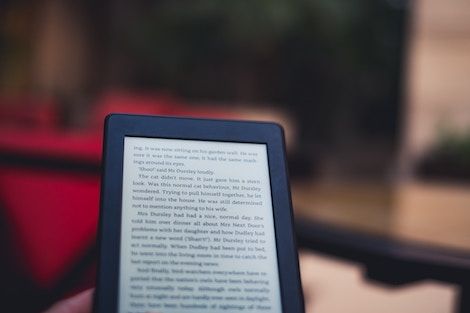 Opinion
Overdrive vs Libby: Which Will Serve You Best?
A few weeks ago when I opened the Overdrive app to go cruise the Denver Public Library virtual shelves, a little banner informed me there was a cool new and better way to check out and read ebooks: an app called Libby, by Overdrive. For sure it's new–how cool is it? But what are the differences between Overdrive vs Libby? Let's dive in!
Overdrive vs Libby: Adding Library Cards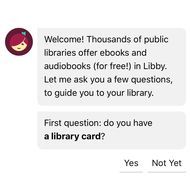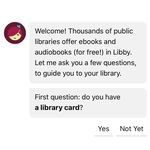 The process for adding libraries and library cards isn't terribly intuitive on Overdrive–you have to find a library, choose it, then log into it. Libby is definitely more friendly to new users from a set up perspective. It starts off by asking if you have a library card and then guides you through on finding a library and adding the card.
Overdrive vs Libby: Finding Books
There really isn't much of a difference between Libby and Overdrive when it comes to actually going to a digital library and locating a book to check out. I had a little trouble figuring out how to switch between libraries on Libby, but that's probably because I'm just way too used to using the Overdrive app. There's basically an extra menu step to change libraries that threw me off. I think if I'd started off using Libby, I wouldn't have been haunted by the ghost of apps past.
Overdrive vs Libby: Checking Out, Placing Holds, Downloading
The process for checking out books and placing holds is also basically the same between Libby and Overdrive. However, where Libby makes a big leap forward over its predecessor app is that when you have a hold come in, it automatically downloads into your library for you! In the Overdrive app, you have to go to that particular library and manually download checked out holds. Which can get a bit confusing if you have multiple libraries you're looking at. So Libby circumventing that is A+ in my book.
Probably the reason that Libby can download your books for you is that during the initial app setup, you indicate if you want to read books on your Kindle, or if you want to read them on your phone. The app remembering your preference clears up the format choice you have to make every time you download a book on the Overdrive app.
Overdrive vs Libby: Reading Books
The reading experience is only a little different between the two apps, particularly with how you get to the settings for a book. Libby looks a little slicker and has a scale along the bottom to show where you are in the book, if you like that kind of thing.
The settings are in slightly different places, but both share the same suite of fonts, lighting settings, and ability to change the font size so you can read comfortably. The one thing Libby does lack here that Overdrive has is the ability to directly control the brightness of the lighting setting that you choose, though.
Also, it's worth noting that both Libby and Overdrive have OpenDyslexic font as an option for use.
Overdrive vs Libby: Which Is Better?
Libby is a slick, nice-looking app for reading on your phone. And look, you can pick which Libby you want as your icon for the app! How cute is that? The fact that Libby automatically downloads holds is A+++, and that alone would have me willing to relearn all the shortcuts from Overdrive… except.
For the way I personally read on my phone, I really need to be able to directly control the brightness of the lighting settings–I have an OLED screen so I read white text on black background to conserve battery, and since I'm normally outside when I'm reading, I need to be able to turn the text brightness all the way up to see the letters. I also find it kind of annoying that when you're viewing a page in Libby you can no longer see the time and battery level of your phone. Probably something that's not a big deal for a lot of people, but it's something that's important to me because of the circumstances for when I'm reading.
If the above two nitpicky reasons are things you don't care about, I definitely recommend giving Libby a try. And if you haven't tried checking out ebooks with Overdrive before, Libby is a good and more user-friendly place to give it a whirl.