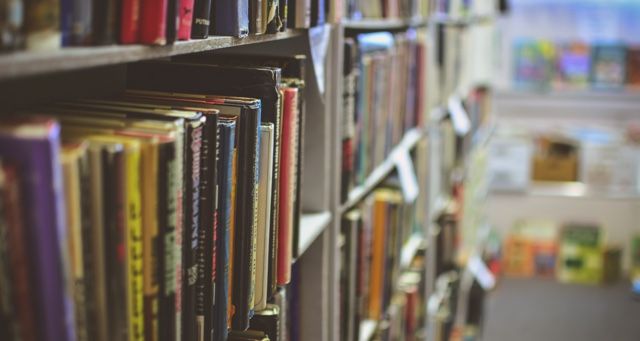 Audiobooks
Over 70 Public Libraries Made 2019 a Record Year for Digital Checkouts
This content contains affiliate links. When you buy through these links, we may earn an affiliate commission.
Libraries around the world are embracing the digital reading landscape through lending ebooks and audiobooks, special programming, and new technology. That effort made 2019 a record-breaking year for digital checkouts, with over 326 million ebooks and audiobooks checked out from libraries and schools, according to Rakuten OverDrive. Last year, 73 public library systems notably contributed to that number by lending over one million digital titles each, adding eight new libraries to the elite OverDrive Million Checkout Club.
The Toronto Public Library System came in at the top of the list of libraries with big digital checkout numbers, clocking in at over 6.5 million checkouts in 2019. Five systems loaned more than 5 million digital titles each: the Los Angeles Public Library, the Wisconsin Public Library Consortium, the King County Library System (Washington), the Ohio Digital Library, and the New York Public Library. You can see the full list of libraries in the Million Checkout Club here.
Digital Lending Growing in Popularity
An increase in digital titles available and growing technology for accessing these titles have led to a bump in numbers. OverDrive reported that audiobook loans increased by 30% in 2019 and ebook loans increased by 15%. Books aimed at children and young adults saw a big jump in digital usage, increasing 27% from 2018. Over 5 million library users checked out digital content for the first time in 2019.
OverDrive also reported what titles topped library loan lists in 2019. Becoming by Michelle Obama, Where the Crawdads Sing by Delia Owens, and Educated by Tara Westover took the top three spots for both ebooks and audiobooks. Among children's and young adult titles, The Hate U Give by Angie Thomas and Harry Potter and the Sorcerer's Stone by J.K. Rowling topped checkout lists in 2019.
Libraries Increasing Engagement Through Special Programming
Libraries around the world are raising awareness of digital materials through special book clubs, pop-up events, video tutorials, and more. The American Library Association connected readers nationwide through the Libraries Transform Book Pick program in October. An unlimited number of participants had access to digital copies of the selected book through public libraries. The program encouraged readers to learn more about digital offerings at their local libraries.
Other library systems, including the D.C. Public Library and Toronto Public Library, engaged commuters at transportation hubs like D.C.'s Union Station and the Toronto subway. Pop-up events offered one-on-one assistance, sharing of digital resources, and lists of titles recommended for commuters.
The Libby app and OverDrive's Instant Digital Card system also encouraged library patrons to give digital content a try. Readers can sign up for a library card and begin browsing immediately from their mobile devices, making digital checkouts easier to access than ever.
More Than Physical Books
As digital titles gain in popularity, libraries are working hard to offer ebooks and audiobooks to patrons. However, the publishing industry is still adjusting to the changing landscape. In November, Macmillan rolled out changes to the terms of their ebook agreements with libraries, making accessing ebooks through libraries more difficult for readers. In response, the American Library Association launched the #eBooksForAll petition, which has garnered over 240,000 signatures as of this writing. Libraries recognize how digital content increases access to books for readers around the world, and they continue to fight for the millions of people who discover new books through digital checkouts.
Increased digital checkouts are only one sign of how libraries are evolving to serve communities. Previously, Book Riot has reported on how libraries respond during national disasters, combat the opioid crisis, and help people during dangerously cold weather. As libraries continue growing to provide their patrons with new information and resources, Book Riot will be here to celebrate their work.
---
You might also enjoy:
In Library Renovations, When Do Discussions of Accessibility Arise?
7 Cool Things Libraries Are Doing, Beyond the Books
The Economic Case for Supporting Libraries
Tune In to These Great Libby Audiobook Hacks