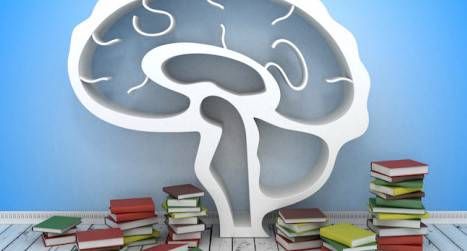 Lists
Out of Their Minds: 7 Books that Get Inside Your Head
This content contains affiliate links. When you buy through these links, we may earn an affiliate commission.
This is a guest post from Michelle Adelman. Michelle has an MFA in Writing from Columbia University, and BS and MS degrees in Journalism from Northwestern University. She has worked as a magazine writer and editor, a university instructor, and a high school English teacher and dean. Her first novel, Piece of Mind (W.W. Norton), is currently available from most fine bookstores. Follow her on Twitter @michadelman.
March marks the beginning of Brain Injury Awareness Month. This year's campaign seeks to de-stigmatize the injury and empower survivors. In recognition of this awareness campaign, Michelle Adelman has created this list, which allows the brain and its complexities, intricacies, and shortcomings to shine. Adelman's latest book, Piece of Mind, tells the tale of Lucy, a wonderfully zany character who struggles to adapt to the unexpected twists that life takes despite the challenges posed by a traumatic brain injury.
---
Great books are filled with beautiful writing, lush landscape and sharp dialogue. But oftentimes what sets apart the good from the truly memorable is the presence of magnetic characters. No quality is quite as noteworthy as dysfunction, especially the kind of deep-seated dysfunction involving a disorder of the mind, the type that isn't easily fixed in the course of a couple hundred pages.
What follows is a list of books that stay with readers precisely because of their characters' disordered lives and brains. From undefined neuroses and psychological ailments, to neurological disorders and wholly unique extra-sensory abilities, these characters are certified outsiders who give us every reason to keep reading.
All of these picks have a few things in common: They don't take themselves too seriously, they understand the power of humor over forced sentimentality, and they're filled with some measure of subtle compassion and sensitivity for their protagonists.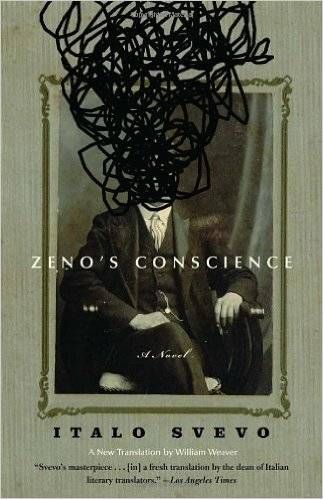 1. Zeno's Conscience by Italo Svevo
In this highly entertaining and imaginative novel, self-published in Italian in 1923 by the writer, we're presented with Zeno's diary, which, the reader is told, is published by his psychiatrist as an act of revenge. From the start, the entire narrative is a bit of a conceit: highly unreliable and filled with meta-fictional mind bends, which translates into a supremely clever take on the form. What makes this book truly special, however, is Zeno himself, who pops from the pages as delusional and neurotic, but also as quite charming. He's frustrating and sometimes ridiculous, but he's highly entertaining and ultimately endearing.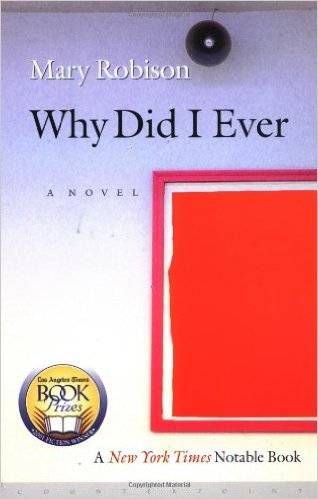 2. Why Did I Ever by Mary Robison
Told through tiny, fragmented paragraphs full of gorgeous, sometimes heartbreaking sentences, this book is nearly impossible not to revisit after finishing the first time. The beauty of the narrative is that you can flip to essentially any random page and find another beautiful passage, while slowly accumulating layers of perspective and empathy for the narrator. She struggles with her drug-addicted daughter, a job she hates, a dim companion, and her own ill-defined malaise, but she never stops making us laugh somehow, grabbing our attention and our heartstrings while making it look like she wasn't even trying. There's not a false note in here.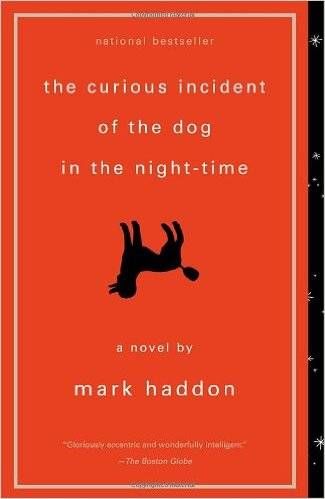 3. The Curious Incident of the Dog in the Nighttime by Mark Haddon
It sounds gimmicky: a murder mystery (of a dog) told from the perspective of an autistic young man. And yet this novel is one of the most touching, genuine and believable portraits of a character I've read. It's thoroughly entertaining–funny and interesting to the core–and yet also uncommonly moving and relatable. Through painstaking details and consistently quirky speech patterns, the reader never doubts the reality of both the struggles and ultimate triumph of Christopher, the 15-year-old who narrates the story.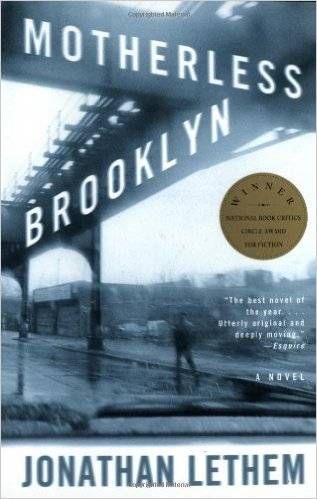 4. Motherless Brooklyn by Jonathan Lethem
Not once does Lionel Essrog, a detective with Tourette's Syndrome in Lethem's novel, come off as irritating or unbelievable. He's an outsider faced with the impossible prospect of solving a crime, but the reasons to read this book extend so far beyond story. Lionel is written with such clarity, beauty and sensitivity that he will have you tearing through pages–eager to find out not just what will happen, but what he will say next.
5. The Girl in the Flammable Skirt by Aimee Bender
Bender has a knack for writing about the fantastic in practical and realistic terms, but in this short story collection, she provides some of her very best writing. Her motley crew of outsiders are plagued or blessed with magical abilities, forcing them to confront society the way most of us do: figuring out ways to fit in. Told with great beauty and compassion, sensitivity and wit, these stories are consistently surprising you and heartbreaking.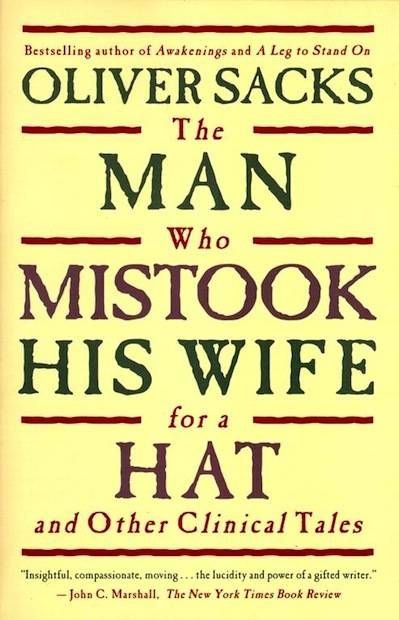 6. The Man Mistook his Wife for a Hat (and everything else) by Oliver Sacks
This book demonstrates the true power of the brain and the body. Sacks' narratives read like short stories that prove surface deficits and disabilities aren't always liabilities. Extraordinary abilities and heartbreaking loss turn survivors into heroes. Each chapter is fascinating not only because of the unusual cases that are described, but thanks to easy to understand scientific explanation from the master neurologist and author.
7. The Diving Bell and the Butterfly by Jean-Dominique Bauby
The incredible true story of Jean-Dominique Bauby, who managed to tell his tale through locked in Syndrome by blinking words out one letter at a time, is a meaningful meditation on life. The compact and devastating story is told with great compassion, understanding and beauty. It's also one of the rare books that is actually enhanced by gorgeous visual storytelling in Julian Schnabel's version of the movie.