Lists
Our Most Anticipated Reads of 2016
This content contains affiliate links. When you buy through these links, we may earn an affiliate commission.
2016 is already shaping up to be an excellent year in books! Here are upcoming titles we're Muppet arming the hardest for right now:
The Ancient Minstrel by Jim Harrison (March 1st, Grove)
Jim Harrison's novellas are always on point, but I am particularly excited about this upcoming collection of three because the title work is a somewhat self-reflective examination of the old, curmudgeonly writer living in the wilderness. I am a sucker for such pieces, especially when they're written with the skill and tradition of one of the Midwest's best. The man is legend. –Aram Mrjoian
Autofocus by Lauren Gibaldi (June 14th, HarperTeen)
I gushed over Lauren Gibaldi's debut novel, The Night We Said Yes, quite a bit this year. When I found out her second novel, Autofocus, was set to be a novel about adoption, I may have done an embarrassing little dance. I managed to snag an ARC of this one, and it's already got a spot on my Best of 2016 list. When the opportunity arises to visit the college her birth mother attended, a teen girl decides to go on a quest to learn more about her biological mother, and ends up learning more about herself. Spinning a beautiful story that isn't just adoption, but about friendships, growing up, and how sometimes you can grow up together, but still grow apart, Gibaldi's novel is a gorgeous contemporary YA read that I can't wait to spend 2016 talking about. –Eric Smith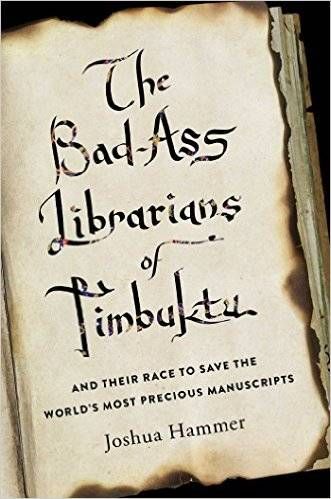 The Bad-Ass Librarians of Timbuktu: And Their Race to Save the World's Most Precious Manuscripts by Joshua Hammer (April 19, Simon & Schuster)
Three of my favorite things are books, books about books, and Indiana Jones, so clearly The Bad-Ass Librarians of Timbuktu was written for me. Joshua Hammer recounts the story of Abdel Kader Haidara, an archivist and historian from Timbuktu, who spent years rescuing tens of thousands of Islamic and secular manuscripts from obscurity. When Al Qaeda militants seized control of northern Mali and threatened to destroy the manuscripts, Haidara launched a risky operation to smuggle them to safety. –Kate Scott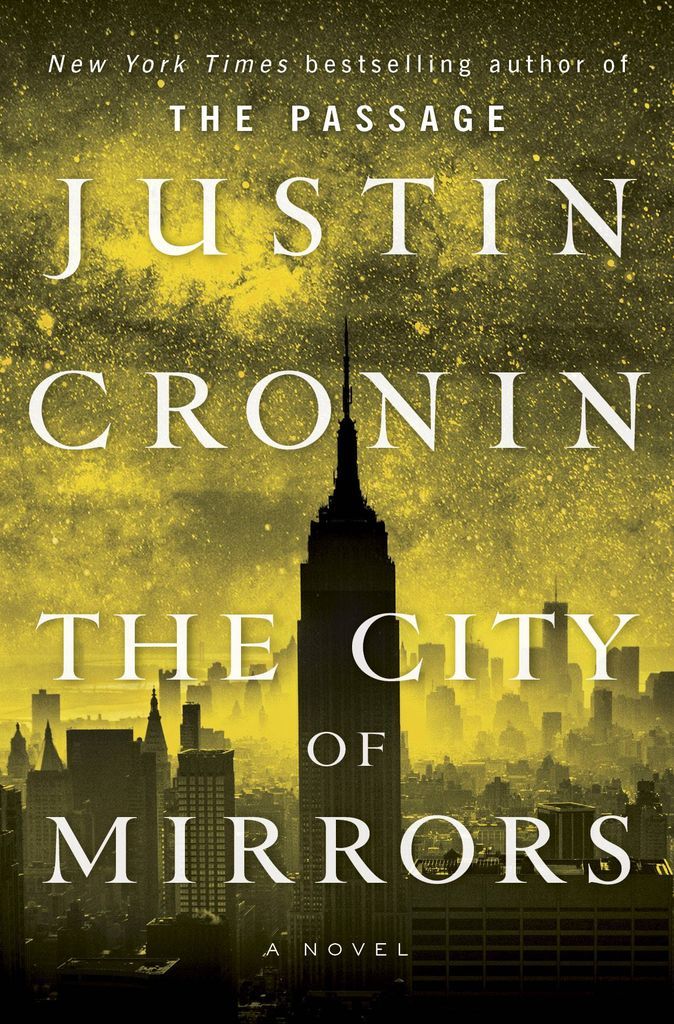 The City of Mirrors by Justin Cronin (May 24th, Ballantine)
The story goes that Cronin was inspired to write the story that would become the blockbuster Passage trilogy after his daughter suggested that he write a book where a little girl saves the world. In the first two installments, we've watched this girl try to understand what she is and figure out just what she is meant to do. We have seen her grow-up, though not in the way that other girls grow up. Now, we're going to see if she fulfills her destiny. –Cassandra Neace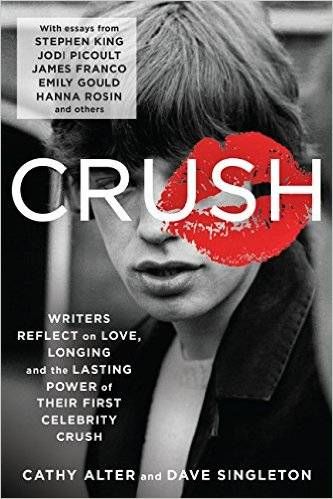 CRUSH: Writers Reflect on Love, Longing and the Power of Their First Celebrity Crush – ed. by Cathy Alter and David Singleton (Apr 5th, HarperCollins)
I've been excited about this book ever since my creative writing professor, Richard McCann, mentioned that he was writing a piece for it. He looked at me, a light bulb going on over his head, and said, "You would be great for that anthology". And it's true – I would. Celebrity crushes have shaped me and my life choices in what some might describe as an unhealthy way, but with (mostly) lots of productive results, inspiring much of my writing. I can't wait to read about the impact of celebrity crushes on people as varied as Stephen King, Jodi Picoult, and Roxane Gay, as well as my fabulous author friend Karin Tanabe, whose third novel, The Gilded Years, also comes out this year. –Claire Handscombe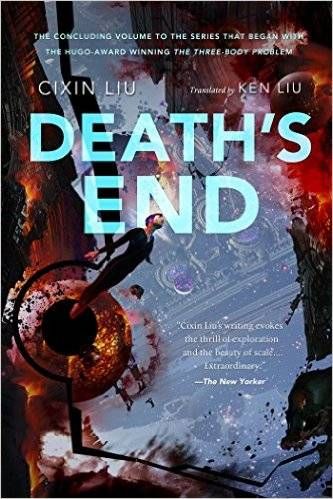 Death's End by Cixin Liu (August 30th, Tor)
…because END OF THE THREE-BODY TRILOGY NOOOOOOOOOO –Rachel Cordasco
The Defender: How the Legendary Black Newspaper Changed America by Ethan Michaeli (January 12, Houghton Mifflin Harcourt)
This compelling book documents more than 100 years of American history through the lens of its most influential black paper. It promises to connect newsroom intrigue with social and political upheaval in surprising, fascinating ways. –Maya Smart
The Defense by Steve Cavanagh (Flatiron Books, May 3rd)
"Part classic courtroom drama in the John Grisham tradition and part Bruce Willis-like action hero fiction straight out of the Die Hard franchise." I saw that quote from the Irish Independent (Cavanagh's book has already been published in the UK and longlisted for the Ian Fleming Steel Dagger Award there) and I thought I want to read this! The Defense is a legal thriller about a con man named Eddie Flynn who becomes a lawyer and finds out the two professions have a lot in common. Eddie thinks his devious past is behind him, until his daughter is kidnapped and he has to use all his con artistry to win an impossible case – or lose her forever… –Sarah Knight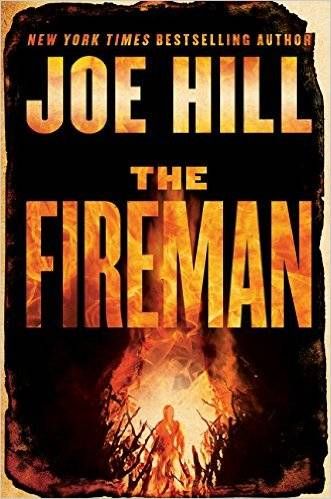 The Fireman by Joe Hill (William Morrow, May 17)

I'm a big fan of Joe Hill's work; I've read all of his novels, short stories, and comics. I even watched the terrible movie based on Horns. I weep that the pilot for Locke & Key was never picked up and turned into a TV series. The Fireman is Hill's next novel, and the description makes it sound like The Walking Dead meets Ray Bradbury meets freakin' superheroes. I love all of these things, so I'm really looking forward to The Fireman. –Chris Arnone
The Gene: An Intimate History by Siddhartha Mukherjee (May 17th, Scribner –no cover yet!)
It's hard to explain my uninhibited love for Mukherjee's first book The Emperor of All Maladies: A Biography of Cancer. Because they hear "cancer" and don't pause to ingest the fact that I'm telling them it's amazing. That book is, among other things, a Pulitzer Prize winner. But more than that, it is readable as hell. It's also five years old. So, I'm excited for Mukherjee's sophomore work, The Gene, for no other reason than my expectations are very high and I have no doubt he can meet and exceed them. Anything he wants to write about, I'm there. I'm automatically fascinated. –Rachel Manwill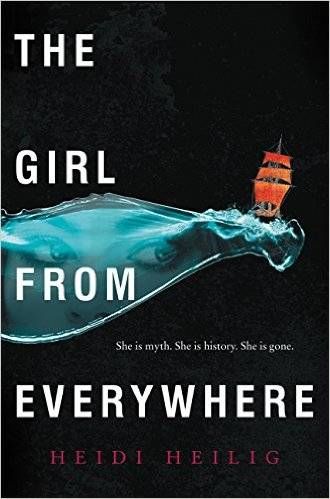 The Girl From Everywhere by Heidi Heilig (February 16th, 2016)
Time traveling pirate ship? Sold.
Biracial (half white, half Chinese) main character? YAAASSSSS.
Travel by map to any place real or make believe? GIVE IT TO ME NOW!!!
If The Girl From Everywhere isn't in your TBR pile, I question your life choices. –Justina Ireland
Girls on Fire by Robin Wasserman (HarperCollins, May 5)
Two years ago I read The Book of Blood and Shadow at a friend's recommendation and was forever grateful for it. I'm a fan of Wasserman's writing, both fiction and non-fiction. Girls on Fire is about the increasingly intense friendship between Lacey and Hannah, two teenage girls that discomfit their small town with their "lust for chaos and rebellion," and about the secret Lacey is hiding that could "change everything" (literally love secrets that could change everything!). It sounds like an uncompromising, challenging read and a hell of a ride. I am so here for that. Also it comes out on my birthday, so happy birthday to me! –Maddie Rodriguez
The Golden Son by Shilpi Somaya Gowda (William Morrow, January 26)
I pushed Gowda's debut novel, Secret Daughter, on anyone and everyone I met the year it released. It was a gut punch in the best possible way; after I turned the last pages, I remember trying and failing to hold back sobs. It's a book that moved me, one of those I will never forget, so of COURSE I am so eagerly anticipating her second novel. It's been years, but I think it'll be worth the wait. –Swapna Krishna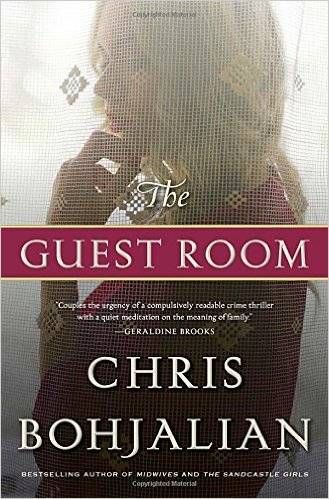 The Guest Room by Chris Bohjalian (January 5, Doubleday)
Like Charles Dickens before him, Chris Bohjalian has a talent for turning a nebulous societal illness into an exciting story featuring characters you love and hate and don't trust and just want to survive. His stories have entertained and educated millions, and his upcoming novel The Guest Room promises to do the same. A woman comes home after her brother-in-law's bachelor party to discover two dead Russian bodyguards, killed by the Armenian sex slaves they had kept in captivity for years. The story splits in two, following the American family torn apart, and one of the freed Armenian women who finds herself lost in America. Bohjalian writes with great compassion, and is using The Guest Room to encourage people to support The Coalition To Abolish Slavery & Trafficking. –Sean-Patrick Burke
Hamilton: The Revolution by Lin Manuel Miranda and Jeremy McCarter. (April 12, Grand Central Publishing)
My current estimate is that about 50% of the Book Riot crew has joined the Hamilton-obsessed, so I'd be throwing away my shot if I didn't go for the ten-dollar founding father. Details on the book are still sketchy, but I'm hoping for many, many full-page cast photos that I can tape up in my locker. –Jessica Woodbury
Homegoing by Yaa Gyasi (June 7, Knopf)
This pick isn't exactly out of nowhere—Homegoing is likely to be a big title, with Gyasi's rumored seven-figure deal and what's likely to be a good bit of money behind publicity—but who cares? I'm excited! It's about a pair of half-sisters in eighteenth-century Ghana and their divergent fates amid empire and slavery. And I'm totally a sucker for a sweeping historical narratives grounded in particular lives. Plus, if Ta-Nehisi Coates (!) says that he "needed to read a book like this to remember what is possible," then I know I'm going to give it a shot. –Derek Attig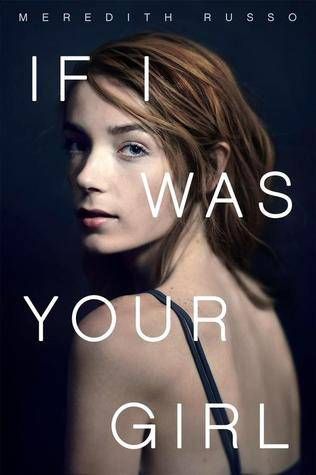 If I Was Your Girl by Meredith Russo (May 3rd, Flatiron Books)
What makes this book pure magic? Well, it's a YA novel about a trans* girl that (a) is written by a trans* woman, (b) uses a trans* model as the covergirl, (c) isn't focused exclusively on coming out or transition, and (d) depicts complex, interesting, and authentic teenagers being as wonderful and as horrible as teenagers have the capacity to be. Take that all together and you'll understand why this novel has been blowing up the Book Riot back channel. I can't wait for you to meet Amanda and fall in love with her. I'll meet you on Twitter for the shrieking, sobbing, and joy. –Brenna Clarke Gray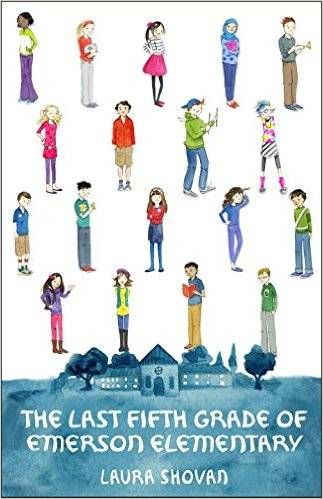 The Last Fifth Grade of Emerson Elementary by Laura Shovan (April 12, Wendy Lamb Books)
I am a sucker for middle grade books in prose poem, and when I saw this book come into my radar a few months ago I was thrilled. Told through one fifth grade class' poems, it is a story about community, about friendships, and about fighting to keep the best things in life. –Karina Glaser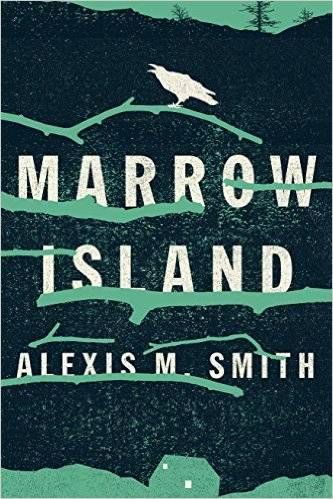 Marrow Island by Alexis M. Smith (June 7th, Houghton Mifflin Harcourt)
Once upon a time, there was an amazing little book named Glaciers, a truly beautiful thing to behold, and all the people who read it fell in love with it and pined for another book by Alexis M. Smith. Well, ready yourself Glaciers-lovers – only six more months until her new book!!! It is weird and glorious and I loved it. Different from Glaciers, but still wonderful. Marrow Island is about a journalist who returns to her home island to possibly report on a sketchy environmental colony that has set up residence on the island, and to visit her childhood best friend, who is one of the colony's residents. –Liberty Hardy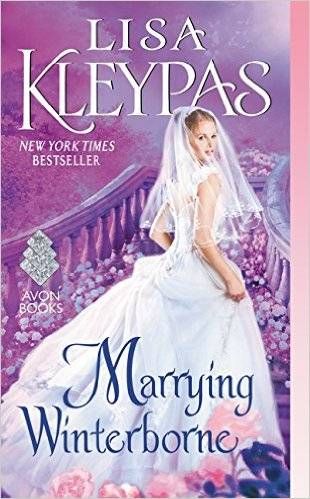 Marrying Winterborne by Lisa Kleypas (HarperCollins, May 31)
While I thoroughly enjoyed the first book in Kleypas' new Ravenel series, Cold-Hearted Rake, the central romance between the hero and heroine was its weakest element. The same cannot be said for the relationship between Lady Helen and Rhys Winterborne, however, which I found MUCH more interesting. The final scene of Cold-Hearted Rake set us up for Rhys' and Helen's story, and it was a killer. Winterborne is the owner of a huge, fashionable department store in Victorian London–think Harry Selfridge or Octave Mouret–but needs a wife of aristocratic birth to give him social cred. Enter sweet and innocent Lady Helen, who's Rhys' polar opposite in every way. I AM SO EXCITED ABOUT THIS BOOK Y'ALL. Mr. Selfridge is, like, my favorite Masterpiece drama. And can I just say what a relief it is to have a hero in a historical romance who's not a duke and actually has a job?? Thank you, Ms. Kleypas. –Tasha Brandstatter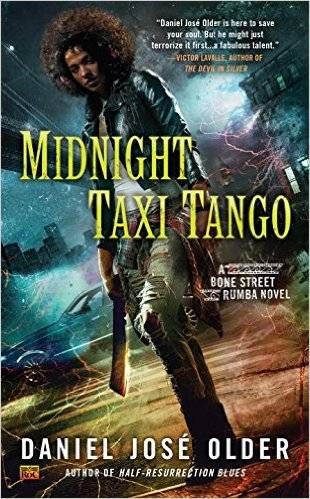 Midnight Taxi Tango by Daniel José Older (Roc, January 5)
Half-Resurrection Blues was one of last year's best fantasy novels. Starting 2015 out with it shaped my whole reading path for the year. I'm looking forward to getting lost in Older's ghostly brooklyn again, hanging out with Kia and Carlos, and continuing the fairly epic story that we left off with in the first book. Color me excited. –Troy Wiggins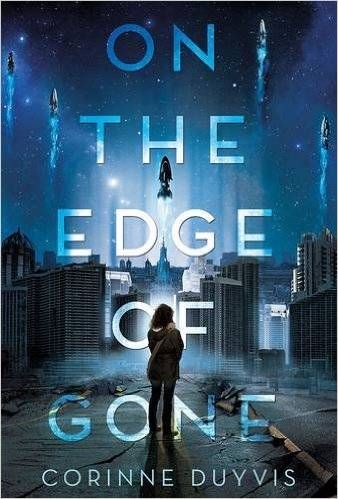 On the Edge of Gone by Corinne Duyvis (March 8th, Amulet Books)
It's one of the few futuristic, post-apocalyptic worlds that are populated by characters that are as real and complex as the people alive now. It puts Denise—who is autistic and biracial, with a drug-addicted mother—at the forefront, forcing her to navigate this crumbling, futuristic Amsterdam that has separated the people "worth" saving from the people who are not "useful." Duyvis' books, apparently, just get better and better. Can't wait for this one to be out in the wild … just slaying the other post-apocalypse novels … generally being awesome … help, I can't turn-off my heart-eyes. — Yash Kesanakurthy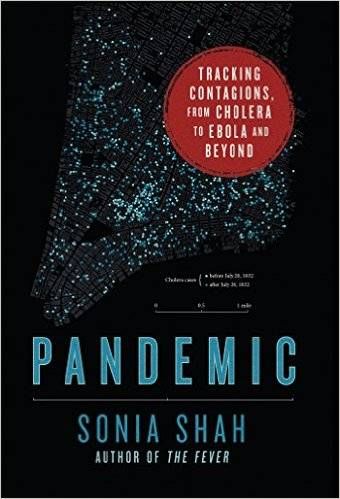 Pandemic by Sonia Shah (Feb. 23rd, Sarah Crichton Books)
I love me a popular science book about diseases, and Shah has written one hell of an addition to my shelf. Pandemic takes cholera as its starting point and, by tracing a path through our history and our present, looks at the social, economic, political, and personal as well as medical context of plagues and epidemics. For a book of less than 300 pages, Shah ranges incredibly far, and the journey is fascinating. –Jenn N
Perfect Days by Raphael Montes (February 18th, Penguin Press)
If Annie Wilkes and Norman Bates birthed an insane and disturbing crime novel that was impossible to put down it would be Perfect Days. Seriously, I didn't sleep well for a week and there's a scene that I will never forget–and I need to discuss it! –Jamie Canaves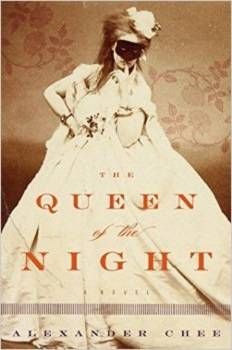 The Queen of the Night by Alexander Chee (Feb. 2nd, HMH)
An opera singer gets offered a libretto (hooray, journey toward immortality!) but realizes it's based on a secret from her past (uh-oh!) and must discover the truth behind the opera or, you know, lose everything she's worked so hard for. Paris! Courtesans! Intrigue! Love! Did I mention opera? I am here. For. This. –Amanda Nelson
Relief Map by Rosalie Knecht (March 28th, Tin House Books)
I'm always excited to see a Tin House book coming out, though this one has a tone that a lot of people could respond well to. The FBI invade a small town looking for a fugitive of the Republic of Georgia. I'm a fan of literary novels focused on the lives of teens, but the potential moral issues here could make this an important read as well. –Jessi Lewis
Remembrance by Meg Cabot (Feb 2, William Morrow)
This is complete nostalgia, you guys. I loved the Mediator books more than anything in life in high school (yes, way more than the Princess Diaries) and I love Meg Cabot's adult books more than I can say. So since she's writing a Mediator book in her grown-up style you know I'm all there. All There. —Jessica Pryde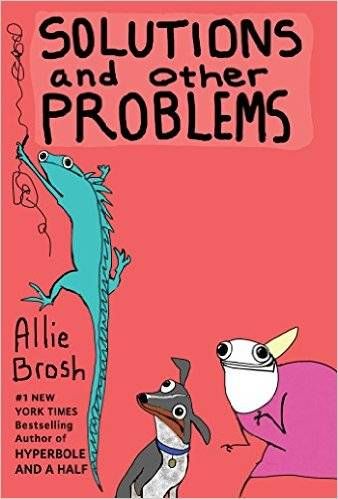 Solutions and Other Problems by Allie Brosh (October 25th, Touchstone)
Allie Brosh's first book Hyperbole and a Half made me laugh out loud and also made me feel things, so I can't wait to get my hands on her new one. –Christy Childers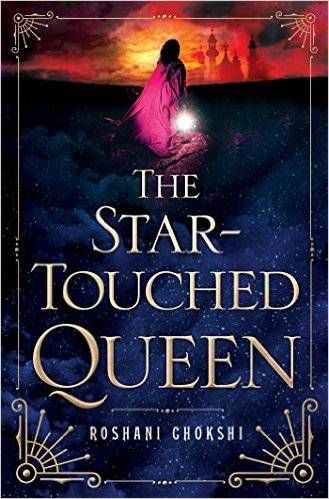 The Star-Touched Queen by Roshana Chokshi (May 3, St. Martin's Griffin)
Shamefully, I have read very little literature with Indian or South Asian characters and mythology, so when I heard about this fantasy novel coming out next year, it quickly became one of the most intriguing books on my list. Maya sounds like she's going to be one of my favourite fantasy heroines, with a love for books, and an indomitable spirit that will hopefully get her through whatever magical challenges come into her life. –Angel Cruz
This Census-Taker by China Miéville (Del Rey, January 12, 2016)
I've never read any of China Miéville's books before, but the blurb on this novella mentioned George Saunders fans will enjoy reading this. The plot intrigued me and since this one isn't a 400-plus page book, I will definitely pick this one up. New year, new kinds of books. –Samantha Gualito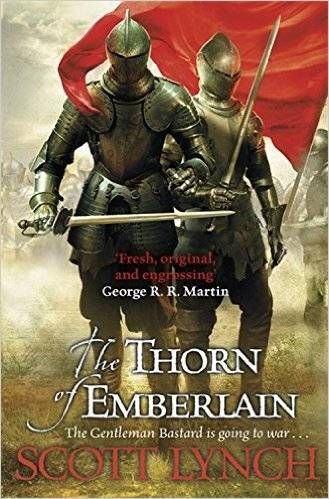 The Thorn of Emberlain by Scott Lynch (July 21st, Del Rey)
With three books out, rounding out a first act of sorts, Scott Lynch is back to plunge our boys headlong into chaos as the quick, roguish Locke, and his brooding, intellectual brute of a buddy, Jean, flee the mishaps of the first three books and find themselves employing their particular set of skills in the middle of a bloody civil war. At a reading at World Fantasy Con last month, Lynch said that he originally wanted to start the Gentleman Bastards series with The Thorn of Emberlain, but decided he didn't know enough about Jean and Locke to begin there. Now, three books later, I'm even more excited to come back to the book that Lynch first envisioned, because there's no doubt that he'll not only bring his signature smarts, style, and sharp turn of phrase to a series already brimming with those very qualities, but he'll do it with a confidence and clarity I can't wait to see. –Marty Cahill
Vengeful Love by Laura Carter (Carina Press, March 21, no cover yet)
Carter's debut romance trilogy combines suspense, sensuality, and glamorous international settings reminiscent of Jackie Collins and Sidney Sheldon. In Book One, London lawyer Scarlett Heath's orderly existence is disrupted when she meets her new client, Gregory Ryans, the mysterious CEO of GJR Enterprises. By the time she realizes she's been a pawn in his revenge scheme, she's way too involved. Books Two and Three (April and May 2016) follow Gregory and Scarlett to Rome and Dubai. I'm love the idea of a multipart romance that has time to delve into the relationship, but doesn't make me wait eons between installments. And since Carter works as an international trade lawyer in London, I'm hopeful the financial suspense aspect will be really well done. –Jessica Tripler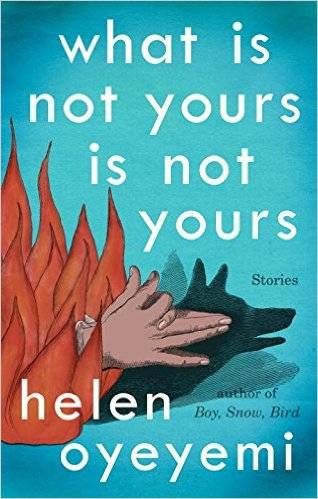 What Is Not Yours Is Not Yours by Helen Oyeyemi (March 8, Riverhead)
There were words to describe the magic of Helen Oyeyemi's brilliant re-imaginings that I can find to match my enthusiasm for this novel. Oyeyemi's previous works have retold and re-gendered Snow White, bent the mind of the writer into his own story, and written a sympathetically terrifying haunted house. This book is a collection of interwoven short stories circling around the symbol and method of keys. Oyememi is at her best when taking the familiar and revealing its inherent magic and so far this one is shaping up to do just that. –Hannah Depp
When We Collided by Emery Lord (April 5, Bloomsbury Childrens)
Jennifer Niven's 2015 young adult novel All the Bright Places gave us a believable romance featuring a bipolar male. In Emery Lord's When We Collided, Jonah falls in love with the vibrant, sensitive, infectiously exuberant—and bipolar—Vivi. Female bipolar characters are so often represented as manic pixie dream girls or one dimensional. I'm looking forward to reading a novel that gives a voice to compelling characters with authentic voices. (Kelly notes that she read it and it's not a MPDG and the book is fucking GREAT.) –Sarah S. Davis:
Wink Poppy Midnight by April Genevieve Tucholke (March 22, Dial Books)
Told in alternating viewpoints in rich, sparse text that radiates atmosphere, the sample had me aching for more. -Annika Barranti Klein
Your Heart Is a Muscle the Size of a Fist by Sunil Yapa (January 12, Lee Boudreaux Books) I've been waiting for someone to write the Great WTO Novel since… well, getting tear-gassed in Seattle in 1999. This one looks pretty fantastic, moving between the perspectives of seven wildly different characters over the course of a single afternoon. Tiphanie Yanique called it "an open-armed love letter to humanity;" I'm sold. –Sarah McCarry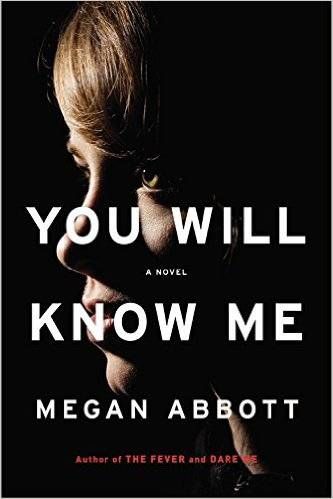 You Will Know Me by Megan Abbott (Little Brown, July 26)
No one writes about the weirdness of being a teenage girl better than Megan Abbott, especially when that weirdness includes jealousy, competition, and MURDER! My favorite of hers, Dare Me, is about a high school cheerleading squad gone bad, and there was a collective squee-ing at Book Riot headquarters when we learned the new one was about a fifteen-year-old gymnastics prodigy. The PR blurb promises a violent death, rumors, hidden plots, and allegiances, and I am HERE for it — my grabby hands are ready. –Rachel Smalter Hall