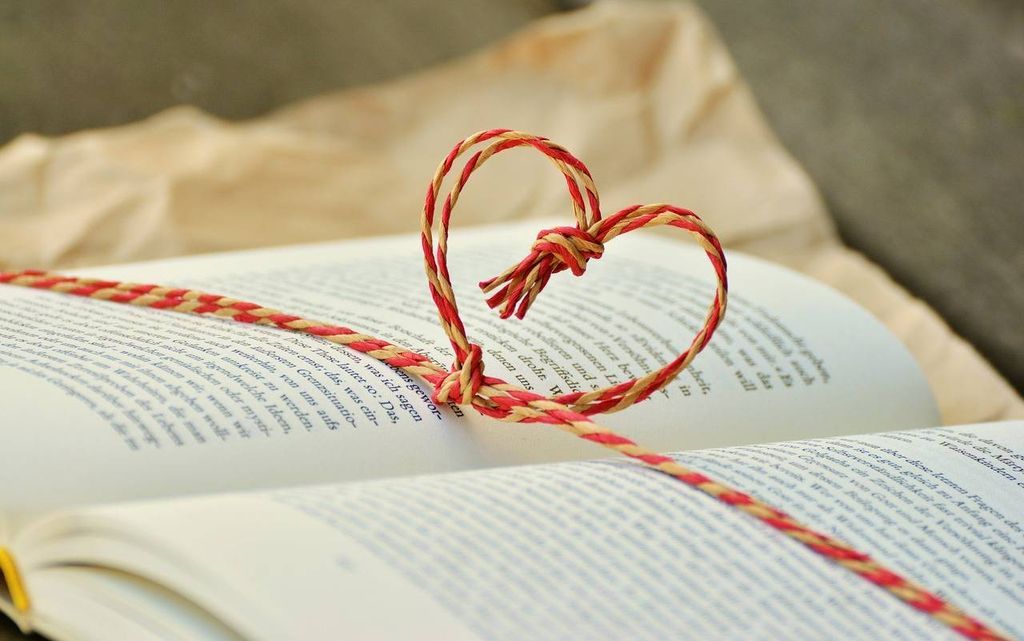 Fiction
Our Favourite Literary Love Stories
This content contains affiliate links. When you buy through these links, we may earn an affiliate commission.
Happy Valentine's Day, fellow book nerds! And if, like me, you don't have a hot date planned for tonight, never fear. The best way to celebrate anything is with a book anyway, and we have some suggestions for some great romantic reads for you. Here are some of our favourite literary love stories.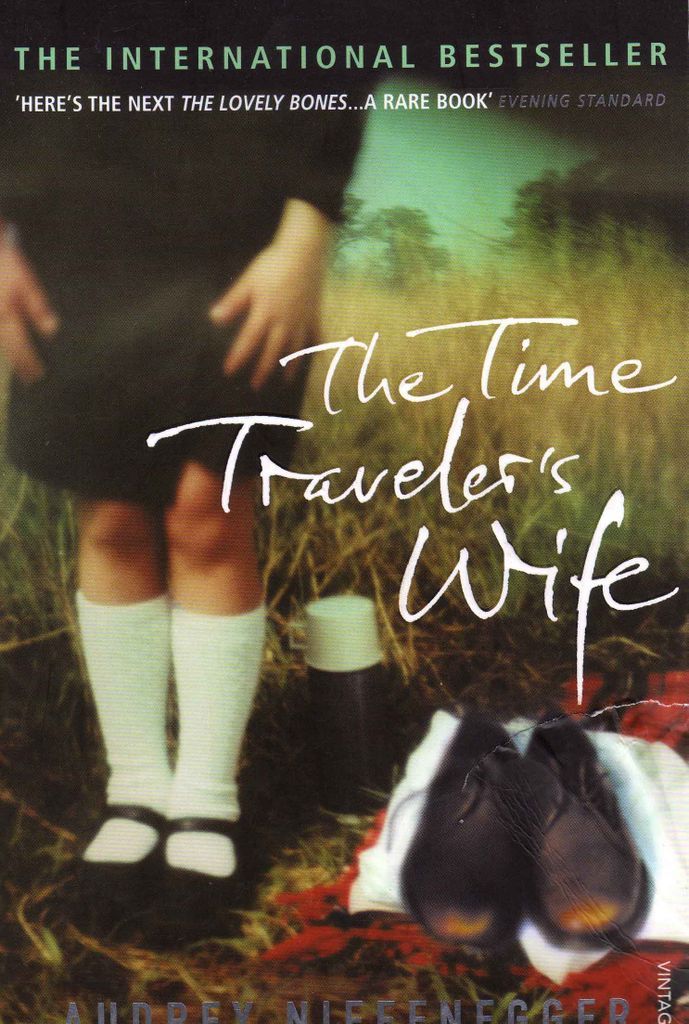 The Time Traveler's Wife by Audrey Nieffenegger
I like my love stories bittersweet, so I really enjoyed this book. Henry is always leaving Clare, not because he wants to, but because his bizarre sickness makes him do so. "Don't you think," Clare asks, "that it's better to have been extremely happy for a short while, even if you lose it, than to just be okay your whole life?"I love fiction that explore this.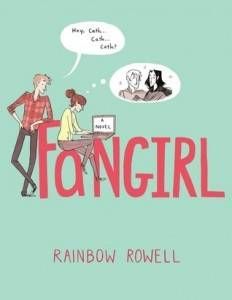 Fangirl by Rainbow Rowell
This story talks about four kinds of love: the love for fandom, between sisters, among friends, and for beautiful strangers. Cath navigates her first year through college without her twin sister Wren, writing the most popular Simon Snow fanfiction. In the meantime she's attracted to her roommate's super nice boyfriend, while her roommate grudgingly befriends her. In her fanfiction, enemy roommates Baz and Simon fall in love, over and over again. What's not to love?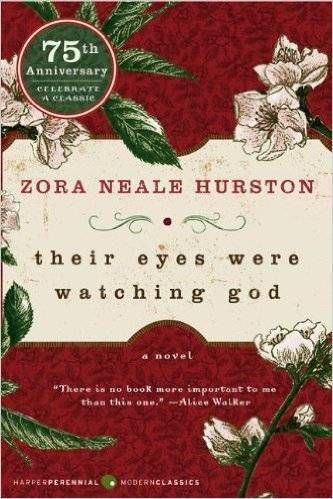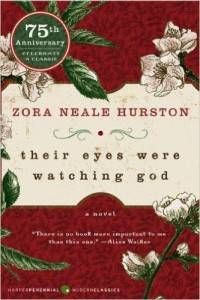 Their Eyes Were Watching God by Zora Neale Hurston
There's nothing like being asked what your favorite love story is to make you realize that you don't read enough love stories. This whole book isn't a love story–most of it isn't–but the Tea Cake parts of it are my favorite love story because it's a love story that's mainly about Janie, the main character, coming into her own as a whole person and being seen as a whole person by her lover.
Flowers From the Storm by Laura Kinsale
The very first article I wrote for Book Riot was about Laura Kinsale's Flowers from the Storm, "The Book I'll Never Reread". This historical romance novel is seriously incredible, unlike anything I've ever read before. The story of Christian, a pompous duke who suffers from a stroke and loses his ability to speak or understand English, and his dutiful aide and eventual wife, Maddy, is incredibly emotional and moving. As someone who has a mental illness, I found that Christian's struggle to communicate and the way he is treated as an animal or a lunatic hit me hard. But Maddy's stubborn devotion to Christian and the messy, imperfect, yet deeply passionate and explosive romance that develops between them—and transcends language—is maybe the hottest, hungriest love story I've ever read.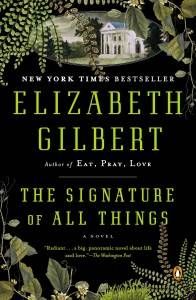 The Signature of All Things by Elizabeth Gilbert
I wish I had read Pride and Prejudice before I started dating. I wish my mother, sister, teachers, or the girls I knew back then had told me to read books by women if I wanted to understand the female of the species. My steady diet of science fiction left me totally unprepared for understanding romance, and have remained clueless ever since about love stories. I didn't discover Jane Austen until my fifties. Till then I would have said Great Expectations was my favorite story about love. And if you haven't read that great Charles Dickens story of frustrated desire, you don't know what a painful thing I'm admitting. I don't find romances as a genre to be realistic. I tend to be drawn to epic tales of the pain of longing. My current favorite novel is The Signature of All Things by Elizabeth Gilbert. Maybe that makes it my favorite love story, but I hope I'm not revealing something embarrassing.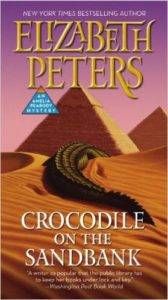 The Amelia Peabody Mysteries by Elizabeth Peters
When I think of my favorite love story, Pride and Prejudice is the first thing that comes to mind. It was foundational in discovering that the friends-to-lovers trope and The Big Misunderstanding were things that would follow me through my romantic reading for the rest of my life. But when I really think about my favorite love, it's definitely that of Amelia Peabody and Radcliffe Emerson, whose love has lasted…what, 20 books now! Starting with Crocodile on the Sandbank, Peabody and Emerson venture into Egypt to solve history's mysteries, only to find that they must solve some set in their current time as well. I loved watching them come together in the earlier books of the series, all bluster and snark that grew into concern and then into something better. And as their love—and their family—grew throughout the series, their love shone on in the most wonderful of ways. It's certainly something to aim for.
Not Quite a Husband by Sherry Thomas
I love historicals, and I love romances where the characters are trying to overcome obstacles based on their personalities, values, and mistakes, and not outside circumstances. In Not Quite a Husband, Bryony (not a nice lady) has fled her short and broken marriage to live in India and work as a (gasp!) doctor. Leo, himself a jerk (but at least he knows it?) has tracked her down to take her back to England because of a family emergency. A months-long trip with a person you used to love, but now super-hate? What can possible go wrong (or right)?
–Amanda Nelson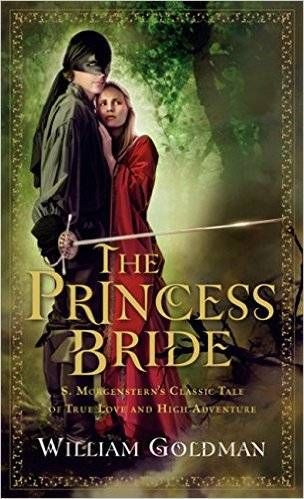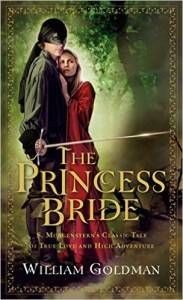 The Princess Bride by William Goldman
I don't normally do romance. Or Valentine's Day. Or Happily Ever Afters. It makes my ass twitch. But when it's all combined with Twu Wuve, ROUSes, the Dread Pirate Roberts, the Six Fingered Man, adventure, swordfighting, betrayal, revenge, and the occasional miracle for sale, well, sign me right the fuck up. To me, this is the perfect book to read for Valentine's Day, even if it is a bit cliché.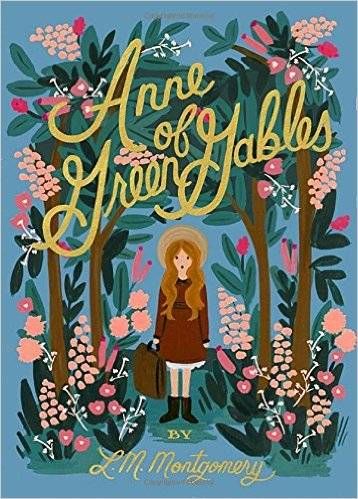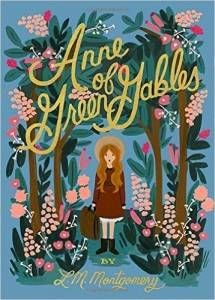 Anne of Green Gables by L.M. Montgomery
I'm sorry, but if you don't think Anne Shirley and Gilbert Blythe are relationship goals all.day.long, you're dead inside. There is nothing that warms my cold, black heart than watching two people who drove each other crazy in childhood grow up to be a strong, loving couple. Although I'd make a point of referencing his "Carrots" insult until the end of time every time I wanted something to go my way. "Remember that time you called me 'Carrots'? So, yes, I think I WILL be spending that $60 on that matte lipstick, thankyouverymuch!"
The Wrath and the Dawn, by Renée Ahdieh
I know, I know. It's been two years and I STILL can't shut up about this book. Sorry not sorry, because Shazi and Khalid are EVERYTHING in relationship goals. Respecting their partner is what they value most, and it shows. Khalid never jumps in to fight Shazi's battles. Shazi never accepts anything less than his honesty. They fight but they learn and grow together. They do not put each other on pedestals, because they see that recognizing your partner's faults is part of loving them. One of their most romantic moments is a simple, beautiful declaration: "My soul sees its equal in you." Who doesn't want that??
What are your favourite literary love stories?