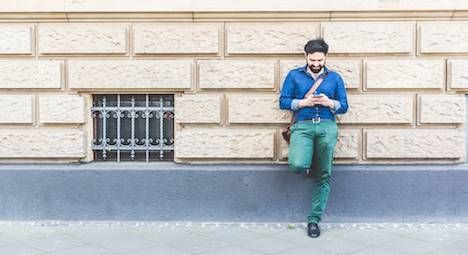 Lists
Our Favorite Books We Didn't Expect to Love
This content contains affiliate links. When you buy through these links, we may earn an affiliate commission.
Book surprises are the best surprises. If you're a regular reader of this site, odds are you agree. There's something magical about settling with a book you didn't quite expect to feel strongly about, only to find yourself falling in love with it. Be it the careful phrasing, the compelling argument or the wonderfully real characters, something about this book pulls at you. Then you realize two hours have passed, and you have no intention of putting it down.
This happened to me with the Harry Potter series. I resisted these books for years. Initially because I Amy March-ed the heck out of my childhood by believing I was an ~old soul (how my parents refrained from locking me up in my room until I hit eighteen, I will never know), and I always scoffed at what I thought were "children's books." Later, it just got to be a habit. But when the final movie came out, and everyone and their dog was raving about it, I caved and bought Harry Potter and the Philosopher's Stone. Holy Hedwig, I loved it. It couldn't have mattered less to me then whether it was intended for children, adults, or golden retrievers, I was hooked. This series introduced me to my love of fantasy and magic, and I'm grateful for it every day.
I asked my fellow Rioters what their happy surprise books were, those that blew their expectations apart.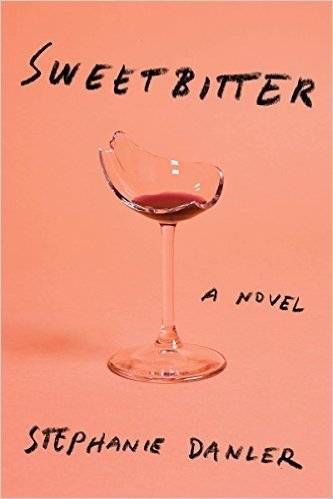 Sweetbitter by Stephanie Danler: I picked this book up because of all the praise I was seeing on Instagram and YouTube. When I started, I expected a quick and fun coming-of-age story about a young woman in the New York restaurant scene. What I didn't anticipate is the decadent and lyrical writing, the realness of the characters. I was completed sucked in by Danler's masterful descriptions of food, wine, and self-discovery. This book instantly made its way into my top books of 2016. Now, I will pick up anything Stephanie Danler writes in an instant.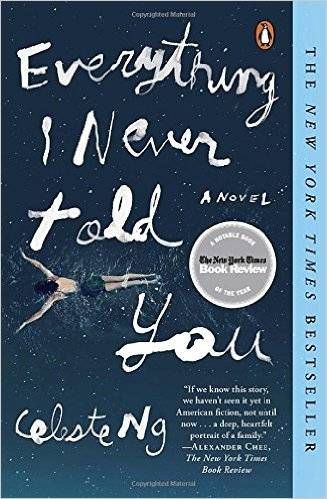 Everything I Never Told You by Celeste Ng: I kept hearing about this book around Book Riot and elsewhere on the bookternet, but kept putting off reading it. From the descriptions I read, it didn't sound like the type of book I would like: it seemed like it might be too much of a murder mystery for my taste. When I finally got around to reading it for a work book club, though, I fell in love! Ng's writing style and her nuanced portrayal of characters just completely gripped me from beginning to end. I'm now eagerly awaiting her second novel, Little Fires Everywhere, which comes out this year.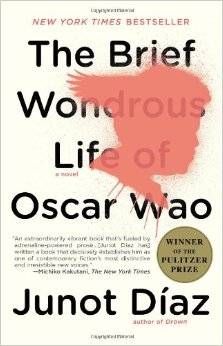 The Brief Wondrous Life of Oscar Wao by Junot Díaz: I suspected I was going to enjoy this book. But I was wholly unprepared for the way I would sink into this book and the way in which Díaz's writing would open entirely new possibilities to me when it comes to what magic can be performed with the written word. This book was a complete and total game changer for me.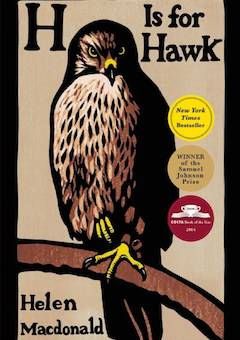 I know I've talked about this book before, but H is for Hawk was a book I never expected to fall in love with. I literally only listened to it because it was free on the Audible Channels and I thought I would listen just to show everyone I did but that I wasn't impressed. I mean, really. Another memoir? About grief? Pfft. No thanks. But it consumed my brain and I'm still entirely caught up in thinking of ways to make enough money to buy a hawk and learn how to take good care of it.
Come to the Edge by Christina Haag. I know I talk about this book all the time, but I'm not sorry about it. I'm not big into celebrity autobiographies, and if I'm completely honest, the only reason this was on my radar was that before dating John Kennedy, Christina Haag dated an actor I like. I expected to flick through to the relevant pages, roll my eyes at the terrible writing and the sensationalism, and never think about this book again. My experience could not have been more different. This memoir is not the least bit exploitative, the writing is thoughtful and elegant, and it's a beautiful, heartbreaking love story. Go and buy it and let yourself be surprised too!
What are your most beloved book surprises?