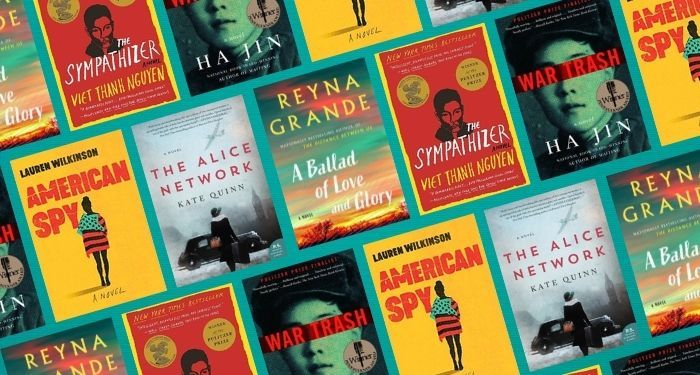 This content contains affiliate links. When you buy through these links, we may earn an affiliate commission.
This list of historical fiction novels was originally published in our historical fiction newsletter, Past Tense. Sign up for it here to get historical fiction recs straight to your inbox!
When people think about historical fiction, they think of WWII fiction. Maybe not always. Definitely not everyone. But it seems like it's true for a lot of people. And there's good reason for that. There's a lot of WWII historical fiction out there and a lot of really great books about WWII. But the oversaturation of stories about WWII can be overwhelming at times. I see plenty of requests from people for historical fiction books that aren't about WWII. The funny thing is there is so much historical fiction outside the confines of the Second World War, but not everyone seems to be aware of it.
And all this got me thinking about the fact that there's some great historical fiction out there set during or about wars other than WWII. I took a whole course on the literature of WWI in college! To be fair, that class covered the literature to come out of WWI not about WWI, but still. I think this category of historical fiction about wars other than WWII has appeal to both readers searching for non-WWII historical fiction as well as the WWII obsessed. These are still war stories after all. And the details of these wars is likely even less known to readers.
So let's take a look at five historical fiction novels about other wars that deserve a spot on your TBR.