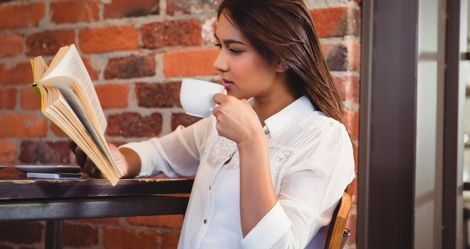 This content contains affiliate links. When you buy through these links, we may earn an affiliate commission.
Unexpected, great reading experiences are like diving down a rabbit hole, or a new addiction that must be chased. You pick up a book by chance, having decided to try something new, and then it hits your tastebuds in just the right way. You need more. How do you find read-a-likes for those umami books that are excellent, but just aren't that easy to classify? Sometimes, following the publisher works.
I'm finding this to be true of my newest minor obsession: the unconventional mystery and thriller titles put out by Orenda Books. Their covers are striking, and they've tended to pass over my desk piquing my attention, though—because mysteries aren't my go-to genre—I've been assigning them to others for review.
This summer I lucked out when We Were the Salt of the Sea arrived too late to cover, but with enough aesthetic draw to compel me to take it home. Outwardly, it's about a girl investigating her family history after her mother's death; that's conventional enough, but the style with which the story is told holds particular attention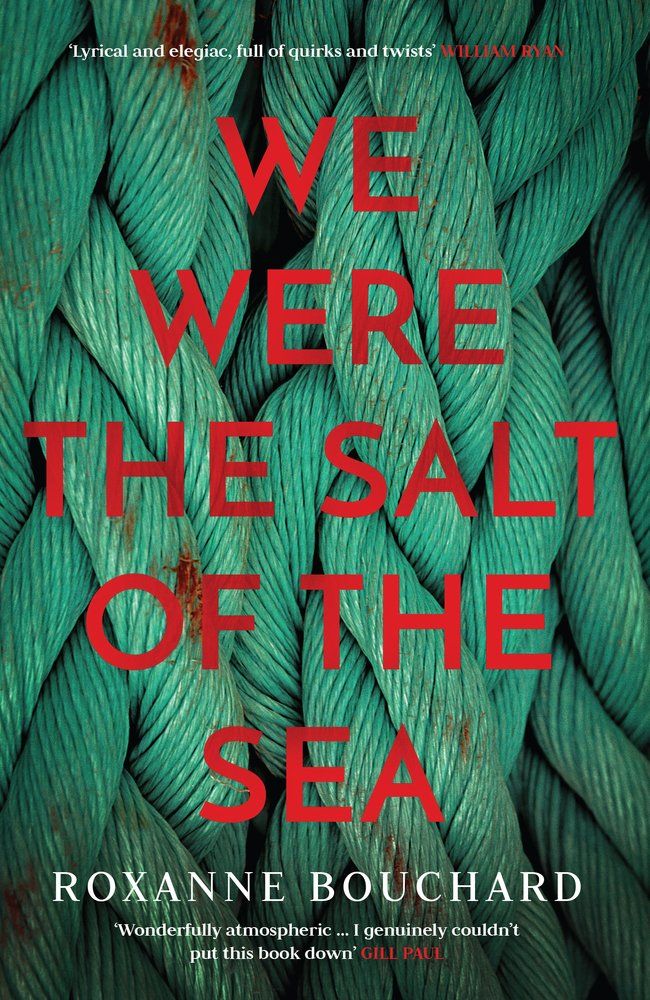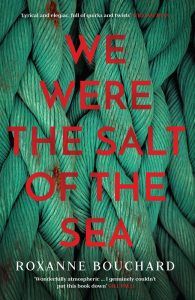 .
This book is the definition of atmospheric. Centered in a struggling Canadian fishing village, whose residents are insular and biting, and who aren't very nice to the First Nations people among them, it captures the allure of the sea alongside the harsh realities of struggling industries. Quiet characterizations, brooding secrets: I didn't actually care much about whodunit part, but I was still absolutely unable to put the book down.
Its refusal to conform to any genre standards (it's not cozy, it's not pulpy, it's not a throwback or overly violent—it is simply itself) made me realize that, if I wanted more, I'd probably have to go to the source. It's the French-writing author's first work to be translated to English; "the source," here, had to be the publisher.
In my neverending TBR stack waited another Orenda title, put aside months ago because it sounded interesting, but was not a personal priority: Maria in the Moon, whose cover is equally captivating and the description of which hinted at dark psychological icebergs. If you've edged too close to human darkne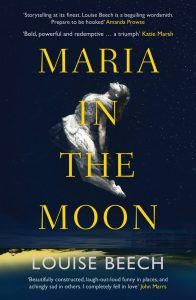 ss before (/even if you're just addicted to "Law and Order: SVU"), you can kind of tell where this one is going early on; again, it's not the reveal you're going to hang around for, necessarily, though the setting and situations will hook you. The aftereffects of floods direct the events of the book, so those drawn to cli-fi titles might find a between-titles place to rest here. Lingering family sadness is another catalyst, stemming from some undiscussed but consequential point in the past. Friendships, in their necessity and their codependency, are a factor, and there's a wistful love element that recalls the momentary Sharp Objects pairing. As heartbreaking as the book ends up being, it's a title worth wading into and rolling with.
These titles do outwardly familiar work in a stylish, unique, and compelling way. They hold attention. They make you melancholy for places you never been, and all too grateful for the safe spaces around you. They are mysterious in the best sense, and familiar in the best sense as well.
I'm hooked on Orenda after these introductions to its titles. Check out their coming titles, surprises guaranteed.