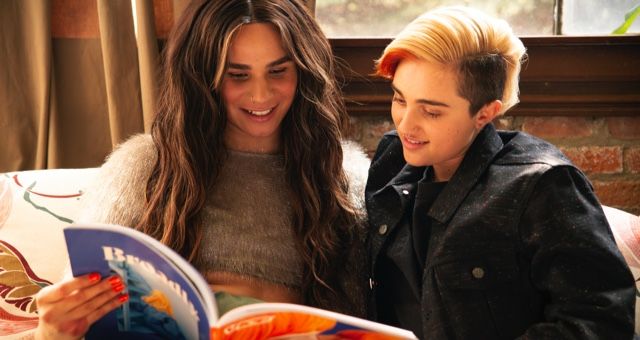 Critical Linking
Oprah Mag's 23 Best LGBTQ Books of 2019: Critical Linking, November 17, 2019
Critical Linking is a daily roundup of the most interesting bookish links from around the web, sponsored by Quantum by international bestselling author Patricia Cornwell.

---
"For as long as I can remember, the majority of literature about queer people has portrayed us either as targets of brutal physical and emotional violence or as wanting desperately to be just like heterosexuals. Of course, for many LGBTQ individuals, our stories don't fit neatly into these molds. If we're being honest, queer life is often messy as hell, full of human complications and contradictions that make our experiences rife for literary treatment. Our list of the best queer books of 2019 not only reflects our multihued lives, but also heralds what is hopefully a trend of having those lives worthy of both entertainment and high art."
---
"Much in the spirit of an adult woman with a Disney+ subscription and a lingering fondness for the concept of mix CDs, I have a technological resistance to e-books, and prefer paperbacks for their familiarity as much as the experience they provide. As many others do, I like the smell of the pages and holding my progress in three dimensions. But I can stay up for hours staring at my stupid phone, and I cannot say the same for a paperback book."
Getting to this point in my bookish attention span is one of my worst nightmares.
---
"The books by Struck and Gritsch defend Handke's skepticism over the scale of Serb atrocities, and they endorse Handke's argument that news reports in the 1990s were unfair to Serbs. The books have a confident tone, and apparently the Nobel jurors concluded from them that Handke was justified in his written and gestural sympathy for the Serb side (which included delivering a eulogy at the 2006 funeral of Serb leader Slobodan Milosevic, who died of a heart attack while awaiting trial on charges that included genocide)."
World: The Nobel judges could not be more messy.
Nobel Judges: Hold my beer keg.