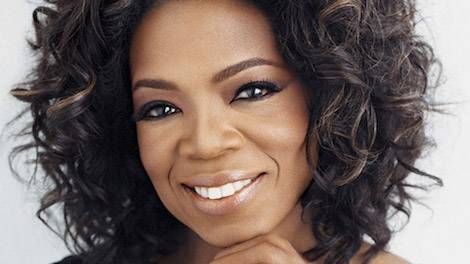 News
Oprah's Latest Book Club Pick: AN AMERICAN MARRIAGE by Tayari Jones
This content contains affiliate links. When you buy through these links, we may earn an affiliate commission.
Oprah Winfrey has announced her latest pick for her Book Club: An American Marriage, the new novel from Tayari Jones (out today from Algonquin). The author of Leaving Atlanta and Silver Sparrow took to Twitter on Tuesday to express her thanks to Oprah for the selection.
Thank you, @Oprah, for extending your hand to me and my new novel, An American Marriage. I am honored to join your book club and connect hearts and minds by raising our voices and telling our stories. Love, Tayari pic.twitter.com/QDieg7b7df

— Tayari Jones (@tayari) February 6, 2018
An American Marriage is the story of newlyweds Celestial and Roy, who seemingly have it all in their new marriage. Roy is a young executive; Celestial is a young artist. But when Roy is sentenced to twelve years in prison, convicted of a crime Celestial knows he didn't commit, their love is tested. Their relationship had been Celestial's solid ground, but as Roy's time in prison passes by, she finds solace in Andre, a childhood friend and best man at their wedding. Matters are further complicated when Roy's sentence is overturned after five years, and he returns to Atlanta, and to their life together, what's left of it. The book has been described as "a love story warped by racial injustice."
Oprah shared a video with her thoughts about the book, her reasons for picking it, and her recommendation that we all read this book with a friend because we are going to want to talk about it.
Oprah writes on her website that she called Tayari Jones a few months ago to tell her she had picked An American Marriage for her book club. Jones wasn't expecting the call, says Winfrey, and after the initial surprise, they chatted at length about the book. Additionally, you can find Oprah's reading guide to go along with the book on her website.