This content contains affiliate links. When you buy through these links, we may earn an affiliate commission.
Short stories are often the purview of literary writers — writers like Jhumpa Lahiri and Ann Beattie — who explode simple everyday choices to expose the deep currents of emotions motivating their characters.
But short fiction also has an interesting relationship with speculative fiction. Very often, short fiction has functioned as a laboratory for these same literary authors, allowing them 7,500 words to play in a genre they wouldn't ordinarily write or allowing a story to meander over the line from reality to fantasy.
Like their lit fic cousins, SFF writers often get their start by writing short pieces for journals, magazines, websites, and anthologies. By the time they're established writers, they've got a lot for a collection. So many ground-breaking story collections come from the fantasy and science fiction genres: I mean, look at Asimov's I, Robot. Or Kurt Vonnegut's Welcome to the Monkey House.
Want to read a short story yet? Here are 7 new and upcoming collections of SFF short stories, including anthologies and collections.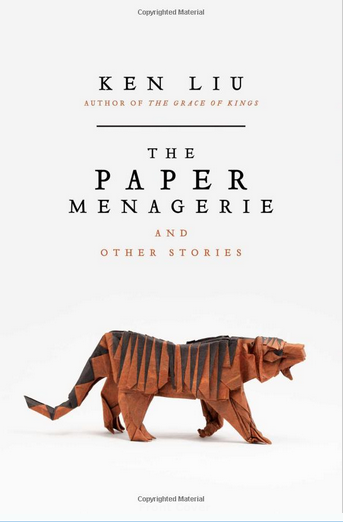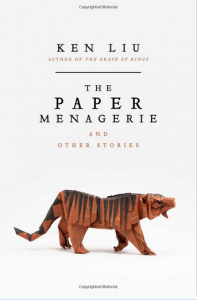 The Paper Menagerie and Other Stories (March 8, 2016) by Ken Liu
Ken Liu is probably best known for his novel The Grace of Kings, and for his work as the translator of Cixin Liu's Hugo-winning novel, The Three Body Problem. He is an award-winning short story writer, and this collection contains many of those pieces, including the title story, about a mother who creates origami for her son, "The Paper Menagerie" the most awarded story in the genre's history, "The Paper Menagerie" which won the Hugo, Nebula, and World Fantasy awards.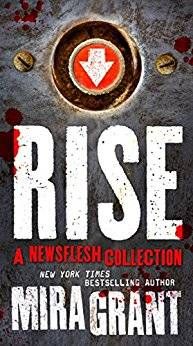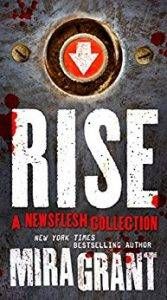 Rise: The Complete Newsflesh Collection (June 21, 2016) by Mira Grant
Mira Grant's Newsflesh series is about the zombie apocalypse if humans won, and then had to co-exist with zombies. This is a collection of eight short pieces set in the zombie-infested world of her series, a world terrorized by a virus created by humans. The book includes two never-released novellas. (Grant describes the book as her "own personal Frankenstein monster.") None of the pieces have ever appeared in print before.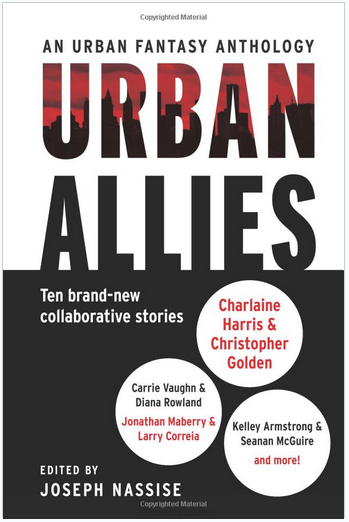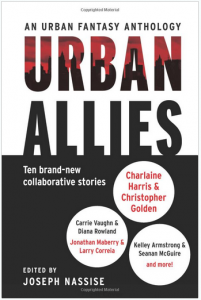 Urban Allies: Ten Brand New Collaborative Stories (July 26, 2016) edited by Joseph Nassise
Let's all take a moment to appreciate the collaborative short story. An author has to work with another author, bringing their individual storytelling styles together while telling a compelling (and coherent story). Well, here's an entire book of such collaborations. Each story brings two characters from two different urban fantasy franchises into one narrative, imprisoning them in dungeons together, putting them in haunted houses, you name it. Includes work by Charlaine Harris and Christopher Golden, Carrie Vaughn and Diana Rowland, Jonathan Maberry and Larry Correia, Kelley Armstrong and Seanan McGuire, Joseph Nassise and Sam Witt, Steven Savile and Craig Schaefer, David Wellington and Weston Ochse, Stephen Blackmoore and Jeff Somers, C. E. Murphy and Kat Richardson & Jaye Wells and Caitlin Kittredge.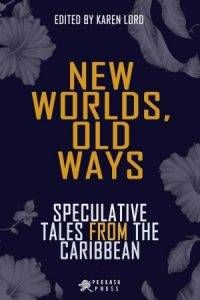 New Worlds, Old Ways: Speculative Fiction from the Caribbean, edited by Karen Lord (November 15, 2016),
Karen Lord, the award-winning author of Redemption in Indigo, edits this collection of speculative fiction by writers from the Caribbean. The blurb promises robots and fantastical beasts, but promises too that the themes in each story will be familiar to any reader from the Caribbean. Includes stories by Tammi-Browne Bannister, Summer Edward, Portia Subran, Brandon O'Brien, Kevin Jared Hosein, Richard B. Lynch, Elizabeth J. Jones, Damion Wilson, Brian Franklin, Ararimeh Aiyejina and H.K. Williams.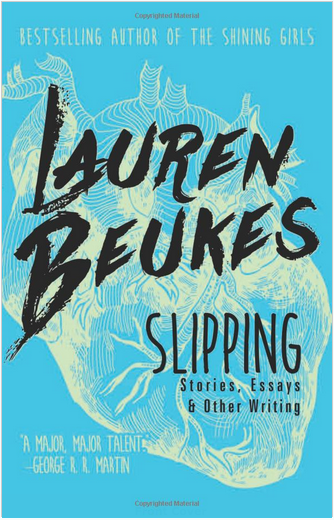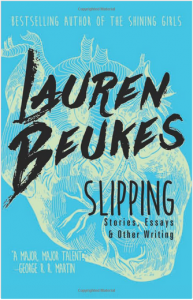 Slipping: Stories, Essays, and Other Writing, by Lauren Beukes (November 29, 2016)
Okay, guys, so his one isn't strictly short stories. Lauren Beukes, the South African author of The Shining Girls and the recently re-released Moxyland and Zoo City, includes non-fiction with fiction in this collection. (Her nonfiction has been widely published, as has her fiction.) The stories in Slipping include dystopian science fiction, talking cats, fighter pilots saving Tokyo, and killer art installations. If you're a fan of Beukes's dystopian visions of Johannesburg or her wicked sense of humor this book's for you.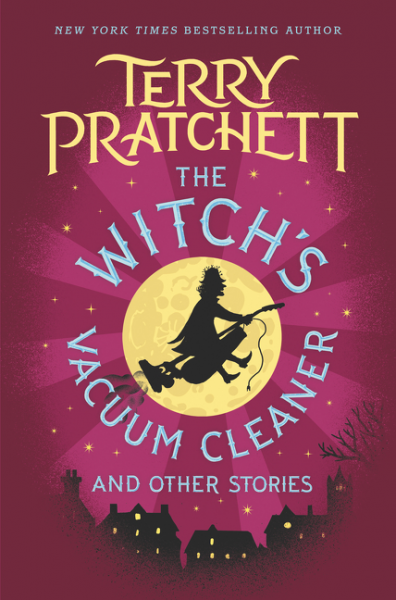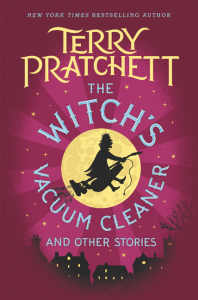 The Witch's Vacuum Cleaner and Other Stories by Terry Pratchett (January 3, 2017)
This posthumous collection is an artifact for fans of Sir Terry Pratchett and Discworld. If you want to see how Pratchett's writing and sense of humor evolved, this is probably the book you've been looking for. These are the stories that Pratchett wrote as a young man, as young as 17, according to the promo materials, which say he wrote these stories when he was working as a junior reporter for a newspaper in the U.K. The stories feature wizards and magic, among other subjects — the ideas that he played with as a mature author are visible here in these early pieces.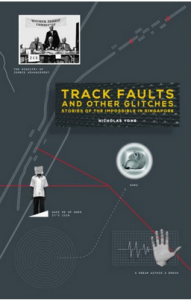 Track Faults and Other Glitches: Stories of the Impossible in Singapore by Nicholas Yong (July 1, 2017)
I'm venturing pretty far into next year with this, but I could not help myself, once I saw that the stories feature an alternate version of Singapore, including something called the Zombie Civil Service (zombies as peacekeepers? I am all in) and a Shiba Inu on a quest. It looks cool, it looks weird and I want to read it.
Save