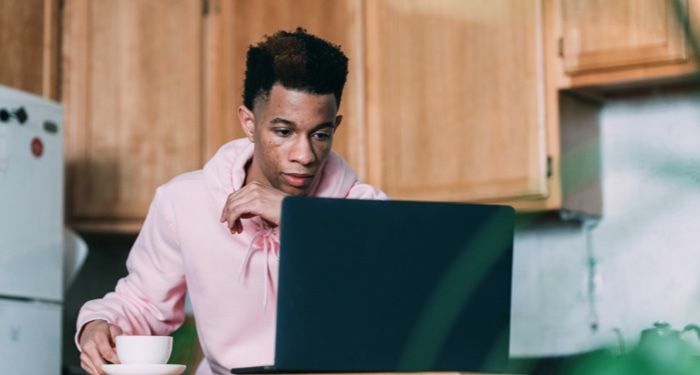 Fiction
Digital Escapes for Readers & Writers: 20 Must-Read Online Literary Journals
We are in a renaissance for online literary journals. Especially in regards to the pandemic, reading online is the easiest and fastest way to digest the most current literature. It's also becoming easier for writers and readers to find their niche journals, from dark literary fiction to genre fiction, varying in length from novelettes to drabbles (a short work of fiction precisely 100 words in length). If you have a domain, you can start a journal. If you have access to the internet, you can read it. And in a world of isolation and burnout, the online literary journal, especially for me, has been an essential source of community among editors, writers, and readers.
List Criteria
In compiling a list of online literary journals, I leaned heavily on those that are only online. Some may do a print anthology over a volume of issues. Yet for the most part, these journals publish exclusively via their website or through digital issues (PDFs, ebook, etc.).
I also wanted to showcase an array of genres and lengths, from flash fiction publications to those specializing in science fiction and fantasy. Some literary journals below feature multiple mediums, including art and photography. I was tempted to split the list into categories (speculative, flash, etc.) but so many online journals belong in more than category; they are chameleons of literature, pushing against restrictions and labels.
Finally, I wanted to highlight some online journals that debuted within the past year or two. These new online literary journals are making great impacts on the literary scene, featuring voices from the around the world, sometimes in more than one language, and giving voice to marginalized communities. Especially having debuted during a pandemic and featuring such astounding work, these particular journals deserve much gratitude and celebration.
Online Literary Journals Are For Both Readers and Writers
The below roundup is by no means an exhaustive list of what's all out there. If you're a reader looking for new outlets to discover the latest in fiction, this will act as a jumping-off point. The same goes for writers. As you dive into creating worlds and characters, perhaps you'll find a journal seeking precisely the work you write.
So, without further ado, I give present the below list in alphabetical order by name.
20 Must-Read Online Literary Journals
Other Resources
If you're looking to find more online literary magazines, or really any literary magazine, here are a couple resources to utilize:
The Submission Grinder is run by Diabolical Plots (another fantastic online literary journal of speculative fiction) for writers to search for markets and track their submissions. It is completely free to use, and has a database of more than 11,000 markets.
Duotrope is another resource for searching and tracking submissions for writers, though it does require a monthly or yearly subscription. It lists more than 7,000 active markets (including literary agents, for those querying their longer projects) and features a new market every day for writers to discover.
Becky Tuck started The Review Review in 2008, providing information on literary magazines, interviews with editors, and calls for submissions. In 2019, she sold the site to Gonzaga University, which still continues its mission. Becky continues her good work and now offers a bi-weekly newsletter via Substack with news on all things literary magazine. You can read free content or sign up for a subscription to pay for premium content.
Finally, Book Riot continues to provide great content about varying genres, structures, and forms. You can read a couple of my own articles, such as a small roundup of flash fiction journals, definitions of speculative fiction and slipstream, and a roundup of 2021 speculative short story collections.
Support Your Favorite Online Literary Journals
One of the best ways to support online literary magazines — in addition to subscribing and donating — is sharing the work of their writers. Tweet, post, TikTok, etc. As I mentioned; this list is by no means exhaustive. If your favorite online literary journal was not listed, highlight that journal on social media. Share your favorite stories, essays, poetry, and art. Celebrate and applaud the work of these brilliant journals and give thanks to their hard-working staff.
Many literary journals are discovering and publishing the next great writers. By reading these, you may just discover the future of the literature.