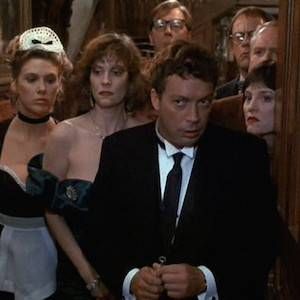 Newsletter 1
One Plus Two Plus Two Plus One – 6 Books for People Who Love Clue
This content contains affiliate links. When you buy through these links, we may earn an affiliate commission.
It's hard to believe that one of my all-time favorite movies, Clue, came out in 1985. NINETEEN-EIGHTY-FIVE. That's thirty years of flames, flames on the sides of my face! Recently, I hosted a viewing party for which friends arrived bearing a Monkey's Brains Cocktail, "Tim Curried Egg Salad," and lead pipe-sized boxes containing M&Ms and Twizzlers, tied up with purple ribbon (I have excellent friends). As we sat on the couch like a bunch of lunatics, shouting out nearly every line point-two seconds before the characters could (okay, maybe that was just me), I started mentally compiling this list of companion books: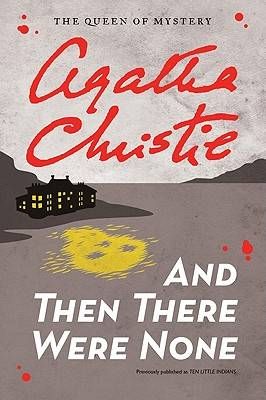 1. And Then There Were None by Agatha Christie
"Communism was just a red herring."
Often hailed as the best entry from the queen of the locked-room mystery, ten guests are invited to an island by a mysterious host, who then accuses each of them of murder (sound familiar?). Christie does red herrings better than anyone in the business, including Wadsworth.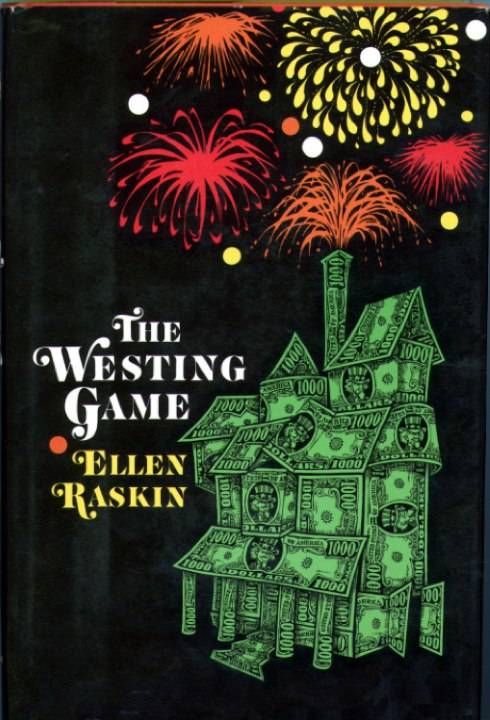 2. The Westing Game by Ellen Raskin
"And you had a letter and you had a letter and you had a letter…"
I still remember the first time I read this middle-grade mystery about sixteen people who gather for the reading of an eccentric millionaire's will, and how brilliant I thought it was when I turned the final page. I love gifting this book to my young reader friends—and it's a bit more age-appropriate than the rated-PG antics of Yvette and Miss Scarlet.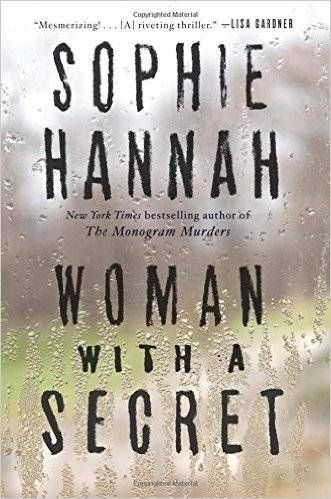 3. Woman with a Secret by Sophie Hannah
"There's no body. Nobody. There's nobody in the study."
Pretty much any Sophie Hannah novel belongs in the category of "books you'll like if you love Clue," but this is her latest. It's got a deeply unreliable narrator, a cast of suspicious characters and—fittingly—a dead body in the study. Hannah's novels are so ingeniously plotted that I never have even the faintest hope of figuring out the solutions before they are upon me, and this is no exception. In fact, I wouldn't be surprised if some day she came out with a book that had three alternate, totally plausible endings…
"I'm afraid it came as a great shock to him when he died."
Called "dazzling," "hysterically funny," and even "shameless," this novel opens with a fourteen-year-old boy dying on the floor of a local donut shop. There aren't too many books (or movies) that manage to be laugh-out-loud when they kick off with a dead body, and Skippy Dies keeps up the same frenetic pace and glorious buffoonery as our favorite band of merry blackmailees.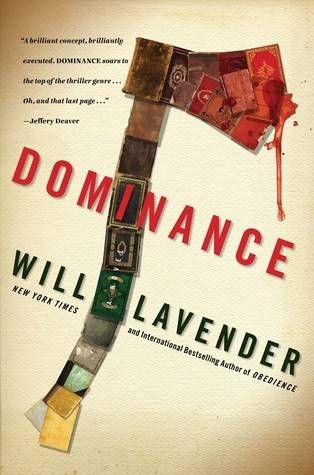 5. Dominance by Will Lavender
"You all had a motive."
Full disclosure: I edited this novel by Will Lavender, a recovering academic with, as the New York Times noted, "the devious skills to write a twisted puzzle mystery." Building on the Clue and Christie locked-room device, Dominance adds a touch of Silence of the Lambs to the mix, featuring a professor who teaches a special class of nine students…from the confines of his prison cell. When the alumni of the class start dying one by one, the professor's star pupil has to find out who's behind the murders. A macabre page-turner, this book is perfect for anyone who loves the "dark and stormy night" vibe of an evening at Hill House.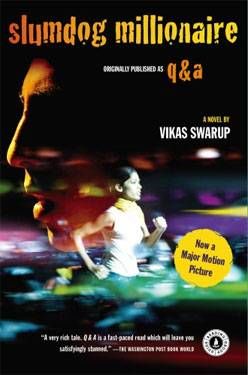 6. Slumdog Millionaire by Vikas Swarup
"And monkey's brains, though popular in Cantonese cuisine, are not often to be found in Washington, D.C."
A bit of an outlier since it's not a murder mystery, but reading Slumdog Millionaire (way back when it was known by its original title, Q&A) nonetheless gave me the same sense of breathless excitement that I get from watching Wadsworth & Co running through the secret passage on their way from the study to the kitchen. And it is a mystery in some sense, answering the question of how a poor uneducated boy from the slums could possibly know enough worldly trivia—such as "Who invented the revolver?" or, perhaps, the origin of a particular primate brain-based delicacy—to have won a million dollars on a game show without cheating.