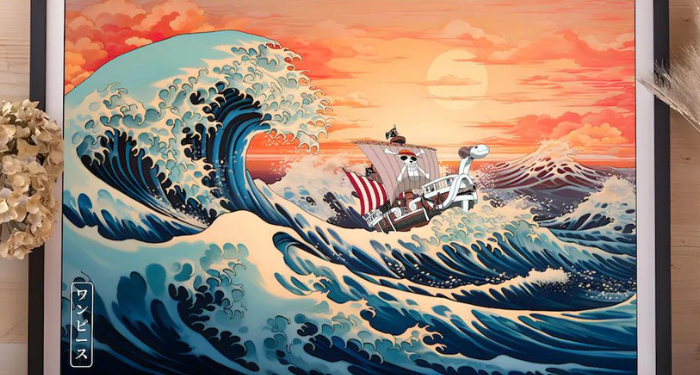 Book Fetish
The Best One Piece Merch, Clothing, and Collectibles
This content contains affiliate links. When you buy through these links, we may earn an affiliate commission.
The beloved franchise One Piece has over 1,000 TV show episodes. The series, featuring Monkey D. Luffy and his pirate friends, premiered in 1999, and it's still ongoing. One thousand-plus episodes of content is a lot, and all of us with favourite TV shows that were straight-up cancelled cannot relate and are a little jealous. Moreover, the series continues to deliver a great plot and character development, even after so much content has been released. As for the manga, it is the best-selling manga series in history, with 106 volumes in its collection. A feat!
With this much content, it can be tough to create a list with One Piece merch and decide what to include — and maybe even more difficult, what to leave out of it. I rummaged through the intricate streets of Etsy, trying to find the coolest pieces, in the same way Luffy and his Straw Hat Pirates search for that "one piece."
For my final list, I kept in mind both fans of the series who may want to expand their collection with a few more items and those who are looking for a special gift for others. I hope you'll find a future favourite piece of merch (one or more) among these!
---
If you're new to One Piece, or if this post has piqued your curiosity, Book Riot has a whole guide about the series that you can read before you start.