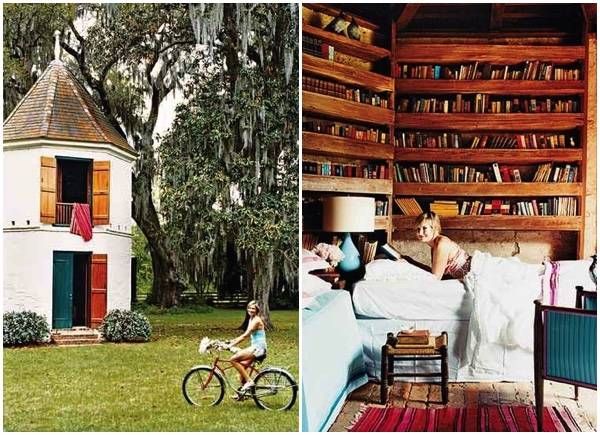 Opinion
One Last Binge-Read with Marvel Unlimited
Many, many months ago I needed to do research on the X-Men and took advantage of Marvel Unlimited's relatively cheap rate ($9.99 a month) to binge-read as much of the X books as I could. Once my X-Men related project was done, I decided to keep my MU subscription around. After all, I told myself, if I could use this system to read up on a ton of Marvel books, it would end up being a pretty great deal!
Except I kept putting it off. Oh, I read a little at first, but then I started going months without using the service while still paying for it. And now money is a little tighter than I'd like and well, the unused subscriptions go first. Ultimately, that means saying goodbye to Marvel Unlimited for the time being. It's not you, it's me. Namely, it's my budget.
However, the night I bit the bullet and cancelled the subscription, the site let me know that I'd technically still have access until my paid time was up — I had about a week before getting cut off entirely. What better motivation to binge-read the various series I'd been putting off, right? Especially if it helps other MU readers get inspired to try out deserving series. So here's my assessment of four Marvel Unlimited comics … and if they're worth MU subscribers' time.
Moon Girl and Devil Dinosaur by Brandon Montclare, Amy Reeder, Natacha Bustos, Tamra Bonvillain, VS's Travis Landham, Manny Mederos

I have so been wanting to read this since it first came out last fall. Marvel Unlimited only had the first four issues of this series up as of this month, so I didn't quite get caught up to it. However, I think this might have to be a book I start picking up on the regular, because Moon Girl and Devil Dinosaur is fantastic.
The book takes Jack Kirby's Devil Dinosaur (a time-jumping blood red T-Rex) and throws him into the present on the search for a mysterious ancient alien device. The machine has been found by grade schooler Lunella Lafayette, a young scientific genius who has recently learned she has the Inhuman gene. She hopes the device will help her neutralize any hidden powers she might have, and when the device is stolen from her, Devil Dinosaur teams up with Lunella to help get it back.
These first few issues focus on Lunella's love of science (and how she feels alienated from her classmates), as well as the budding friendship between her and her new almost pet. The lineart by Natacha Bustos is beautiful (there's a real charm to Devil Dinosaur's poses and movement, especially when interacting with Lunella) and Tamra Bonvillain's colors bring it all together. I highly recommend Moon Girl and Devil Dinosaur for any kids who love science and superheroes!
Thor and the Warriors Four by Alex Zalben, Gurihiru, Dave Sharpe, Colleen Coover
Yes, another kids series! And it's of a superhero group I wish got more attention (and books) — the Power Pack. Thor and the Warriors Four is a great example of what Marvel could do long-term with these characters. The Power Pack (made up of Alex, Julie, Jack, and Katie Power) are kid superheroes who occasionally team up with adult heroes for various adventures.
This 2010 miniseries has the Power siblings traveling to Asgard to look for a magical cure for their dying grandmother. The story by Alex Zalben is very cute (there's a running gag of little Katie Power thinking Beta Ray Bill is a pony) and I can't think of a better art style for these characters than the very clean lines but cartoony style of Gurihiru. While Angela and the current Thor weren't around when the book came out, it still would have been nice for Sif to also show up to inspire the kids, but that's a small nitpick.
Colleen Coover of Bandette fame does a back-up story involving Hercules coming in as a last minute babysitter for the Power kids. He spends most of the time regaling the children with tales of his many feats, while he and the kids have to square off against HYDRA agents in the middle of the evening. The Hercules story stretches a little long but again, it's a back-up and I'm not going to be mad at a little more time with these cute characters.
Vision by Tom King, Gabriel Hernandez Walta, Jordie Bellarie, VC's Clayton Cowles
Vision is one of the more intriguing books out of the Big Two right now. I had heard as much going in, and after reading four issues Marvel Unlimited had up, I absolutely get why it was getting so much praise. Seemingly a slice-of-life comic about Vision and his newly created synthetic humanoid family happily living in the suburbs of Washington, DC, the book has a constant unnerving tone brewing underneath what looks on the surface to be the perfect family.The narration (which admittedly gets a little wordy for my taste) lets you know in each issue that bad things are coming. Something is rotten in these suburbs, and it doesn't take long for the cheerful facade to crack. It's a book that wants you to be as uncomfortable as the characters in the story, and it certainly succeeds.
All that being said, Marvel Unlimited ended me on issue four, which has not one but two instances of an indigenous stereotype used as a visual cue. I can certainly guess what the creative team was going for with it (namely poking fun at racism in suburbia), but it feels cheap, unnecessary, and more for shock value than anything else. This is a shame because issue four was the last issue I was able to read on MU; in fact, that imagery was on the very last page of that issue, so that poor choice is what's stuck in my head instead of all the better parts of the book. I still think Vision is worth a read for yourself, but consider this a warning for issue four.
Silk by Robbie Thompson, Stacey Lee, Ian Herring, VC's Travis Lanham, Tana Ford
My last choice in this Marvel Unlimited bingeread was the pre-Secret Wars volume of Silk. Cindy Moon — the 20-something who was bitten by a radioactive spider on the same day as Peter Parker and hid away in a bunker for years, afraid of her powers — isn't a new character, but everyone I know who likes Cindy tells me this is the book to read to understand why she's so great.
At the time it was coming out, I had managed to read the first couple issues and then got behind; I was grateful to get the chance to read all seven issues of this stellar series before my MU subscription ended. Cindy is courageous and kind, but also dealing with major trauma and loss; writer Robbie Thompson handles these serious real life issues with deft care. And I can't say enough about Stacey Lee's lineart. Lee has some incredible action scenes and her proportions on both Silk and the villainous Black Cat in costume are so refreshing. This is some of the best work coming out of the Spider books right now, and easily the most under-appreciated. All of the pre-Secret Wars issues of Silk (as well as many post-Secret Wars issues) are on MU for you to read all the way through, so check them out.