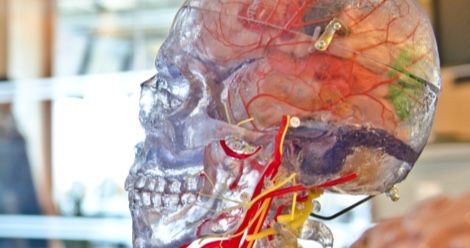 On the Rise of Brainy Books, and the Best Brainy Books of This Decade: Critical Linking, August 1
Today's Critical Linking is sponsored by Carpe Librum Books.

---
Analysts at the Bookseller parsed data from Nielsen BookScan, and saw over the past five years a dramatic rise in the sales of "long-tail" nonfiction titles, often works on politics, economics, history or medicine that attempted to synthesise or challenge received thinking on the subject. Kiera O'Brien, charts and data editor at the Bookseller, and one of the authors of the initial study, is convinced the publishing landscape has changed over the past few years. "It's a rare thing for nonfiction to carry on selling like this," she says. "Often fiction will, when there's a film adaptation or something like that, but nonfiction tends to be very much of its time. Now it feels like we've broken that mould."
On the rise of "brainy books." (And here's their list of the best brainy books of the decade.)
---
To celebrate The Boy Who Lived's birthday this year—he's 38 on July 31—we're going to take a trip through five of the most wonderful wizarding homes Harry comes to know and sometimes love very much. To narrow it down, we selected homes showcased in the films that had some coveted real-world features (wizards love brick fireplaces!). We also factored in other elements like Harry's experiences there, and the general demeanor of its owners. Sure, Malfoy Manor is sick AF, but it is also cold—both temperature wise and emotionally—plus people were tortured there, so you won't find it amongst our top five (feel free to let your father hear about it, Draco).
---
"We have no idea who wrote it," the owner says, "but Dad was given it maybe about 40 years ago, and it's really been living in my mum's attic for the last 40 years." She later admits that it was stored under her mother's TV for a significant amount of time.
A previously unknown diary from the doomed endurance might have just popped up on Antiques Roadshow.
---
Gram of the Day! Follow us on Instagram: