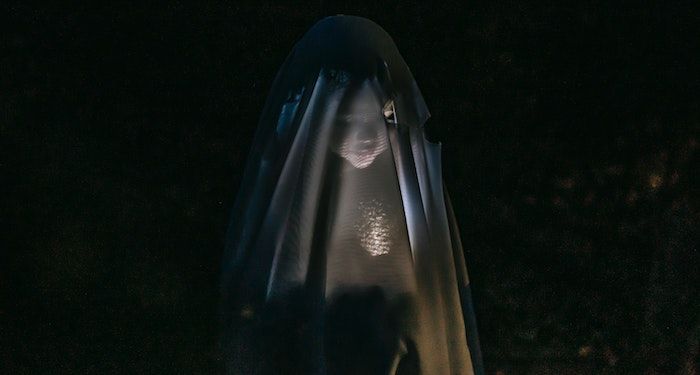 Children's
On the Importance of Creepy Kids' Books
This content contains affiliate links. When you buy through these links, we may earn an affiliate commission.
Children love stories. I think that's fairly obvious. Many of us enjoyed nothing more than escaping into another world as kids, often a fantasy world populated by bizarre, outlandish creatures. But did you ever noticed how deeply weird those fantasy worlds were? And have you ever wondered why children's books are often so darn creepy?
I work weekends in a bookshop, and I recently noticed that whenever a customer asked for a kids' book recommendation, I would almost always suggest stories with a dark twist. This was true no matter what the age group; from picture books like Where the Wild Things Are by Maurice Sendak, to the more mature Pig Heart Boy by Malorie Blackman, it was all a little bit unsettling. Why were nearly all the books I loved as a kid so scary and strange? The element of fear is certainly a factor; I will never forget the horror instilled within me by the monstrous Grand High Witch from Roald Dahl's The Witches; but getting scared wasn't the appeal, these stories were enjoyable too. When I think of the books that spooked me as a child, like The Great Ghost Rescue by Eva Ibbotson or Coraline by Neil Gaiman, I don't shudder in fear but, instead, I feel a great sense of comfort. To return to these stories is like coming home.
The unnerving stories are the ones that stick with you. We should not shy away from the creepy factor in children's literature, because it is that very creepiness which so perfectly captures the experience of childhood. Being a child is a seriously terrifying business. First of all, the world is not built for children; when you're a kid you can't reach the door handle or the faucet at the bathroom sink, and you can't open the car door without an adult's assistance. The scale of the world is warped and large, with almost every person and object on the street towering over you. When the real world is so abnormal, it's no wonder that sometimes sinister tales like Coraline can feel familiar – and this is a story where the titular character discovers doorway leading from her house to another world populated by doppelganger parents with buttons for eyes!
Even as children grow up, they still lack control over their lives. As a child of ten or twelve, you might want to go hang out with your friends or go to the cinema, but you have no money or means of transportation. You're at the total mercy of the adults in your life; you rely on them for everything. This lack of agency can be quite stifling – and this coupled with the encroaching problems of puberty means the world is more threatening than ever! I think the hair-raising nature of books like R.L. Stine's vast Goosebumps series, strangely, captured my unspoken concerns on the cusp of adolescence.
These creepy stories have an important place in our literature, and our culture at large. Being a child is a scary, strange and unsettling time, and the stories that articulate these anxieties help children navigate the world, all the way through to adulthood. Life can be challenging, and at times upsetting, but you'll also be equipped to battle through it, just like the heroes and heroines of those creepy tales. And let's not forget, at the end of the day – those spine-chilling stories are always such good fun!