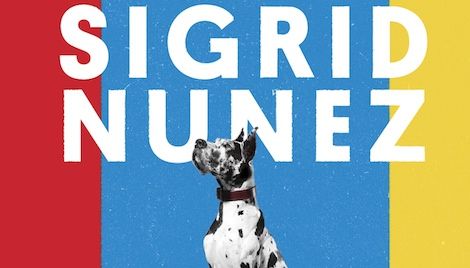 Opinion
On THE FRIEND by Sigrid Nunez and Doggos
This content contains affiliate links. When you buy through these links, we may earn an affiliate commission.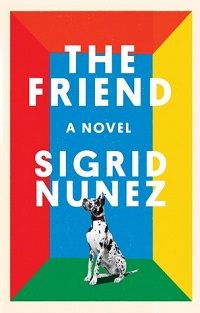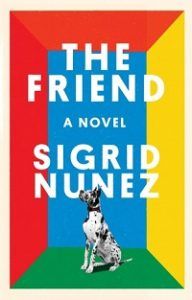 Sigrid Nunez won the 2018 National Book Award for Fiction for The Friend. The New York Times wrote, tongue in cheek, "with The Friend Sigrid Nunez becomes an overnight literary sensation, 23 years and eight books later."
True. I had never heard of Nunez until she wrote this short Coetzee- and Kundera-esque novel about a Harlequin Great Dane. Her publisher had hoped to market this work more widely because the topic was a doggo and we (meaning the internet that binds us) is obsessed by DOGGOS! Smart publisher. It worked. We are all ears. Drooling, even.
At least I am. I loved this book. In fact, I am now on a Nunez kick like a Labrador retriever chases a stick.
Dogs Make Us Human
Though this falls under the category Snuggle Up With These Nine Fiction Books About Our Pets, it is emphatically not a cozy book. It is not written in the cutesy, simplistic t-shirt and hashtag language #whoadoptedwho? that usually applies to modern pet stories. This is Old Yeller-old school pet writing. It's heroic tragedy.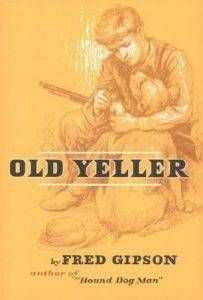 The topic of The Friend is a writing mentor's suicide which leaves behind a Harlequin Great Dane in mourning and the friend, a fellow writer who brings the dog into her small apartment. The writing is very spare, dry, philosophical and—can one even say it given the topic?—funny. The humor comes from the literary allusions that pepper the book that both disparage and edify The Writing Life. "Writers are always selling somebody out. [Writing] is an aggressive, even a hostile act…the tactic of a secret bully […]." (Joan Didion)
It is an open window to the writing world where the air is thin. "It's an enigma to me that people in the literary world should be so identifiable. Like the time I passed three men in a booth in a restaurant in Chelsea and pegged them even before I heard one say, That's the great thing about writing for The New Yorker."
Though nothing bad happens to the dog (with the fitting name of Apollo), The Friend is the many and various sadnesses of saying goodbye and how best to capture with words our shared animal-ness.