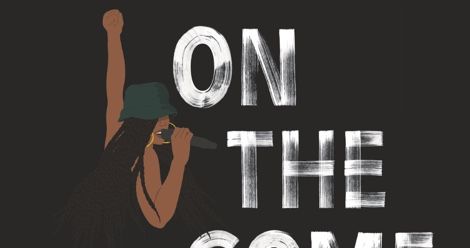 News
Angie Thomas' ON THE COME UP is Gonna Be a Movie!
This content contains affiliate links. When you buy through these links, we may earn an affiliate commission.
Fans of YA rockstar Angie Thomas and her debut novel The Hate U Give won't have to wait long for more of her work–Deadline has just broken the news that Thomas' second novel On the Come Up will be adapted into a film by Fox 2000! The Hate U Give's George Tillman Jr. is coming back around to direct Bri's story, with Thomas as a producer along with the team from THUG.
Bri's dream is to become one of the greatest rappers of all time. With the pressure of her late father's own underground rap career and her mother's job loss and past addiction weighing on her, Bri writes a song that comes to life in her anger and frustration, but the result is a controversy that might swallow up everything else in her life. On the Come Up is Bri's story through and through, and it's all about her discovering her own strength and power in good and not-so-great times.
I want to show your beauty, your strength, and your creativity. That's more than enough. You are not an after school special

— Angie Thomas (@angiecthomas) October 26, 2017
The Hate U Give is a remarkable book–when I got to see the movie adaptation at last year's Toronto International Film Festival, I went through a whole spectrum of emotions with Starr, and hearing her voice was a solid reminder of the doors great literature can open up to new experiences. I'm so glad kids today are gonna have Starr's and Bri's stories in multiple formats to love.
On the Come Up will be landing on bookshelves February 5, and hopefully we won't have to wait too long to see Bri on the big screen!