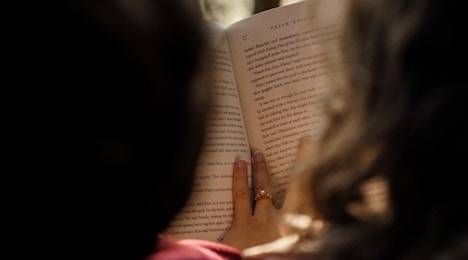 This content contains affiliate links. When you buy through these links, we may earn an affiliate commission.
For about six months in 1992, I lived two blocks away from my Great-Aunt on the Upper East Side, blocks away from the real-life residence that inspired Harriet the Spy (this story is not about Harriet, but that seemed worth noting).
Auntie took me out frequently, introducing me to the various cuisines of the world; we ate Ethiopian food, Thai food, Indian food; we ate at fancy establishments and the local diner; we enjoyed all the wonderful foods Manhattan had to offer. It was an education far more valuable than my middle school (where Latin was required, so the education there was nothing to sneeze at).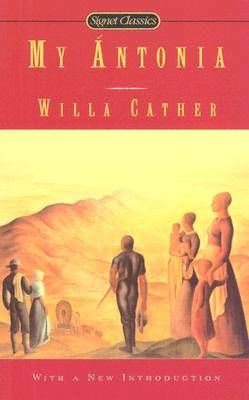 After those six months, I moved out of the city and didn't see Auntie much, but she kept in touch, sending me letters and occasional gifts. One of those gifts, when I was around 15, was a copy of My Antonia, Willa Cather's novel about life in the Nebraska prairie for a hard-working immigrant family in the late 19th century. That description makes it sound dull, but it was a revelation. I had never read such evocative descriptions. My Antonia changed my reading life.
Eventually I went away to college, and I never came back to New York. Until last month, I hadn't seen my Auntie in nearly 20 years. (There was some family drama that contributed, but the main culprit was just distance.) When I finally had the opportunity to visit with her, I was nervous. She'd moved from her Upper East Side apartment to an apartment in a retirement community upstate. We were both a lot older.
I had gone 20 years without telling my Auntie what she means to me. And I had a chance to fix that.
We went out for Indian food. My mom and I picked her up at her apartment, which was full of books and plants like the front room of her New York apartment had been. (So many books.) We were early, so on the way we stopped at the delightful Oblong Books in Rhinebeck.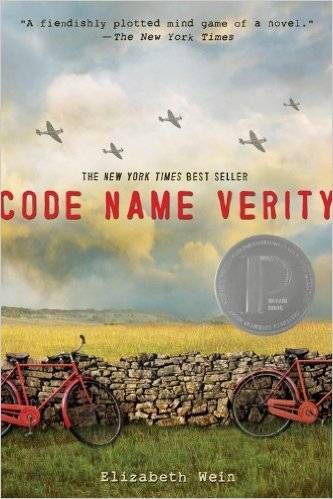 Suddenly, I knew what to do. I found the YA section and located the only copy of Code Name Verity. The book that was as big a revelation to me at 35 as My Antonia was at 15. I bought it and gave it to my Auntie, with a brief explanation: "I love this book as much as I love My Antonia."
It was good to see her again. I hope I'll have many more opportunities to spend time and share books with her.