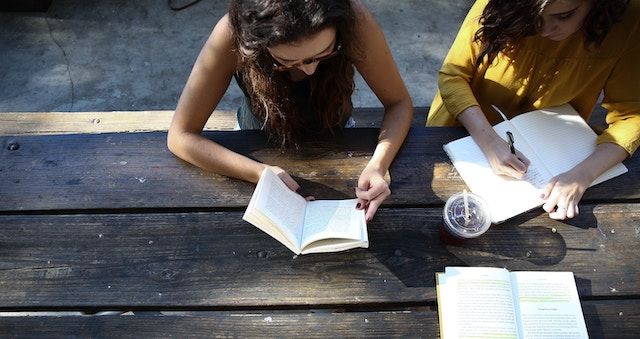 This content contains affiliate links. When you buy through these links, we may earn an affiliate commission.
Hindsight is 2020, so thinking back to my book club of 2019, there is much that I would like to do to revamp it for this year. 2019 was not a bad year for my book club. The attendance was good and the locations were not bad, but I want 2020 to be even better.
I cannot speak for all book clubs, but most book clubs will have drinks of some sort, food or snacks, good conversation, and discussions about books. This, in my opinion, is pretty great and will be awesome if the company is good and if the books being discussed are great. The mistake I made last year, however, was setting a goal to read only nonfiction for my book club. Attendees were on board, but the books chosen proved to be problematic because discussions were not as lively. From experience, most book clubs I have been a part of either have a healthy book-blend of fiction and nonfiction, or mostly just fiction. So, I will be going away from an all-nonfiction book club this year. I am not trying to reinvent the wheel here. I would just like to provide a few tips about my book club that may help liven yours up, too. So, here is what my book club will be doing different this year.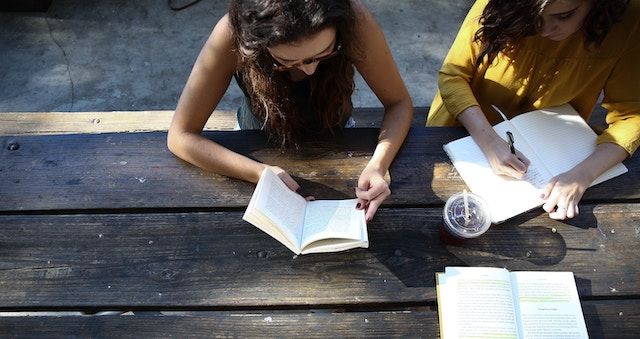 Choosing Books in Advance
Book club members have decided to choose books in advance this year. We have chosen the first three books already, as this will allow members to better prepare for the monthly read. For January, we chose Ready Player One by Ernest Cline (I know, this book is played out, but some members have not yet read it), March: Book One by John Lewis for February, and An American Marriage by Tayari Jones for March. We all agreed to these reads and are stoked to either buy these books (if we don't already own them) or borrow them from our local public library.
Stick to One Location for Several Months
Most book clubs that I have been a part of, or have heard about, usually have their members take turns hosting a monthly meetup. Well, we decided to meetup at the same location for the next three months. None of us will have to host this year. Instead, we will meet at a local bar called The Friendly Spot. They have drinks of all kinds to choose from (alcoholic and nonalcoholic), they have a pretty awesome food menu, outdoor and indoor seating, a playground area for kids (my son always wants to go to book club meetings) and they always have a huge projector screen showing either some sporting event or a movie. This was an ideal meetup spot.
Pushing Alternative Options for Books
Yes, I am sure that most of us would rather have the physical book to read. I, too, very much prefer that, but many of us simply do not have the time to sit down and read. A month may seem like plenty of time to get through any book but with work, kids, and other things in life going on, that one month flies by. That is why audio has become my go-to reading option. Many public libraries offer content either through OverDrive, cloudLibrary, Hoopla, or RBdigital, so this is a great way to checkout audio and ebooks for free. Yes, holds can be a pain in the ass, but platforms like Hoopla and RBdigital do have a "simultaneous use" option. This means you never have to wait in line for a hold. Ask your local public library if they offer this. You don't need to show up to book club with the physical book in your hands. You can store notes in your mind or jot them down somewhere.
Add a Creative Component to Your Book Discussion
So, having drinks and discussing a monthly read is always a great thing. But sometimes, it is great to incorporate another creative, educational component to liven up your meetup. Think outside the box when you incorporate something new.
For January, to go along with Ready Player One, we decided to also play a few rounds of '80s trivia! We are using an awesome resource called Kahoot! which is free and lets you create your own trivia quizzes. The best part is you would just need one host device (phone, TV, or tablet) while others log in to the trivia quiz on their phones using a game pin that the host screen displays. It is fun and really cool.
For February, in honor of Black History Month, we will be discussing individuals who made significant strides and fought for change for people of color. This will serve as a sort of history lesson. We will also print out a timeline of the Civil Rights movement to pass out. This will accompany March: Book One by John Lewis.
For March, we will be taking fruit for all to enjoy to go along with An American Marriage by Tayari Jones. This is because Jones talks about how Roy debases himself for a red pear. Jones also once told The New York Times that she "was most moved by tiny details about life inside of prison, the minutiae of deprivation. One man wrote of his craving for fruit. While this wasn't as shocking as some of the accounts of brutality at the hands of prison guards or the horrors of death row, a quiet plea for a ripe plum cut me to the quick."
So, there you have it. These are a few things that my book club will be doing differently this year. I hope this leads to interesting discussion and much fun. I hope you can take some of my pointers and incorporate them into your club. Happy reading!