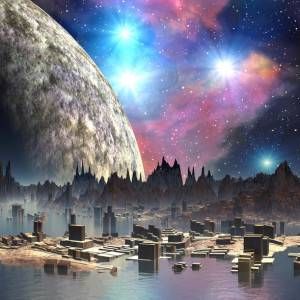 This content contains affiliate links. When you buy through these links, we may earn an affiliate commission.
Judy got her BA in Comparative Literature in Seoul, South Korea, but is now living in Southern California. Judy dislikes writing in the third person, but a short bio is required. Judy doesn't care for grammar rules or bowling. She loves Herman Melville and doesn't have the patience or desire to come up with a cute list of alliterations. For another Internet book friend follow her on Twitter @judyannheflin.
____________________
Last year I found myself at an International Publishing Conference in Central, Hong Kong. I used my limited Chinese to talk to a woman who used her limited English about book recommendations. We knocked each other out with one question: What should I read that was written in your country? Of course there is no one book to sum up the history and experience of an entire country, but that didn't stop us from getting really stressed out and trying our best.
Her list included Mo Yan (Red Sorghum) and Gao Xingjian (Soul Mountain), both Chinese Nobel Prize winning authors (she was visiting Hong Kong from mainland China), and mine had authors such as F. Scott Fitzgerald (The Great Gatsby) and Vladimir Nabokov (Lolita), neither of whom were Nobel Laureates. We went our separate ways, but I couldn't stop thinking about authors I should have added or left out, that the list wasn't diverse enough, and that it didn't reflect the United States literary culture at all.
In Ann Morgan's book, The World Between Two Covers: Reading the Globe, she stories her journey of reading one book from all 195 UN-recognized countries as well as Taiwan and Palestine. While this is an inspiring idea, thinking about this one-book-per-country experiment only multiplied my experience in Hong Kong by 197. To represent the United States, Morgan chose Neil Gaiman's American Gods, which wasn't on my list either.
It's widely estimated that about 3% of books published in the United States are translations, with very few titles in translation making last fall's "Autumn Highlights" list. One was of course Haruki Murakami's Colorless Tsukuru Tazaki and His Years of Pilgrimage, but the other was a recently translated Chinese sci-fi book, The Three-Body Problem, by Cixin Liu. I found this a good starting point for adding diversity to my reading list. However, after searching for some context, I found that Liu said in an interview with NPR, "I hope that one day, American readers will buy and read Chinese science fiction because it's sci-fi, not because it's Chinese. The calamities we face in science fiction are faced by humanity together."
Still, the fact that Liu's book is Chinese plays an important part when reading the novel. There are layers to the story that lose meaning without some added knowledge of China's Cultural Revolution or Maoism. Reaffirmed in my belief in the importance of context, I decided to do more reading. The history of science fiction in China has a lot to do with the translator's battle with context.
Lu Xun, called the "father" of modern Chinese literature by Ken Liu, who translated The Three-Body Problem into English, was one of the first to translate science fiction from Japanese to classical Chinese in order to help introduce scientific thinking to China. Lu Xun said in the preface of his 19th century translation of Jules Verne's From the Earth to the Moon:
"The typical reader is bored by the tediousness of science books and cannot finish them. But when dressed up in the form of fiction, the science can seep into readers' minds without boring them. As the reader's heart is touched, the reader gains insight and wisdom without taxing the mind, knowledge that would break down legacy superstitions, improve their thoughts, and supplement our culture. What a powerful tool is such fiction!"
Lu Xun's translations created a new Chinese sci-fi vocabulary and added cultural context for readers without an assumed background of basic European knowledge. He also editorialized and frequently included references to Chinese mythology in place of Western characters. Works of translation cannot escape their background.
The United States is already dominated by English language authors. It takes extra effort for readers to seek out foreign language content, especially foreign language books translated into English, as well as remain critical of all the "–isms" perpetuated by contemporary fiction. While authors and publishers eventually may deliver Cixin Liu's hope for a more universal literature, it will not be free from history and context.
____________________
Follow us on Twitter for more bookish goodness!