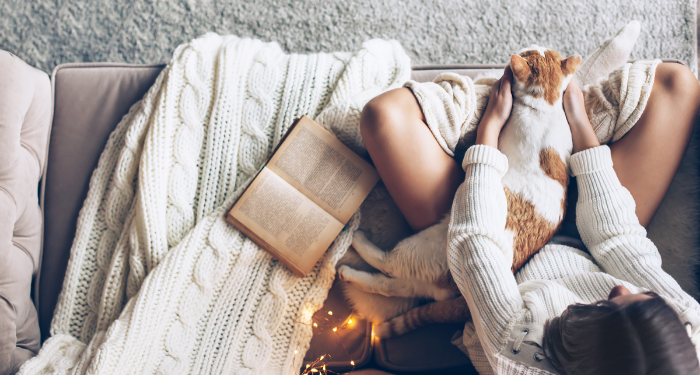 Essays
On Being Ill with Virginia Woolf
This content contains affiliate links. When you buy through these links, we may earn an affiliate commission.
The light streams in from the sunroom, creating shimmering patterns on my bookshelves. My Corgis lift their heads and listen to the children who scream and laugh just beyond the windows. From my place on the couch, I can just make out snippets of blue sky through the glass.
I don't often talk about spending most of my time on the couch in my living room. I watch people's faces when I say words like "bedridden" and "semi-homebound." Their expressions flicker in confusion as they try to wrap their minds around the fact that this very "normal"-seeming person could be THAT sick. "But you look great!" they say. "At least you don't look as sick as so-and-so," they add as if I should be proud of this accomplishment. Even this unintentional form of ableism is exhausting.
The truth is that I spend most of my time attached to a heating pad and surrounded by papers and books scattered across my behemoth-like couch. In a fog of chronic pain, my days are filled with calculations about how long I can hold myself upright in my podcast chair or how often I can get up to refill the host of beverages that have multiplied on my side table.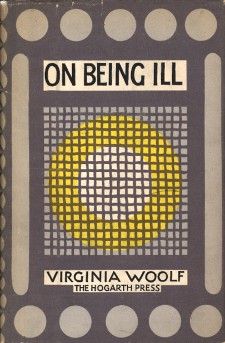 Chronically ill and disabled people have our own cultures and traditions that impact the art that we create. This includes writing. I was in grad school when I first discovered Virginia Woolf's essay "On Being Ill." In these few pages, Woolf wondered, "Considering how common illness is, how tremendous the spiritual change that it brings . . . it has become strange indeed that illness has not taken its place with love, battle, and jealousy among the prime themes of literature." As I read Woolf's comparison of the depth of transformation that an illness of the body can have upon the mind, I felt as if I was being seen for the first time. Woolf threw pity to the wind, embracing chronic illness just like any other part of the hero's journey. While reading this essay, I realized that, for better or worse, illness changes you, and that is a story worth telling.
In The Sound of a Wild Snail Eating, Elisabeth Tova Bailey describes her bed as "an island within the desolate sea of my room." But she doesn't stop there. "Yet I knew that there were other people homebound from illness or injury, scattered here or there throughout rural towns and cities around the world. And as I lay there, I felt a connection to all of them. We, too, were a colony of hermits."
Sure, this life often feels isolating and lonely, but Bailey's words remind me that I'm not alone. When I started making bookish content online, I found that there were thousands of other chronically ill people on the internet who spent their time sick at home, just like I did. But now, with the advantages of the internet, we use technology to find new ways to connect, share ideas, and create art together.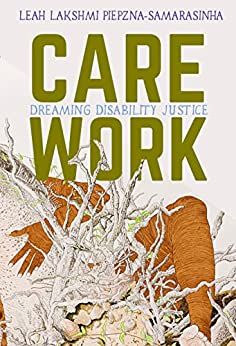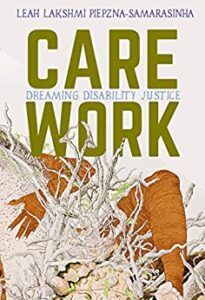 This collective but separate community is especially true for chronically ill and disabled creatives who have long been writing from beds and couches. In their book Care Work: Dreaming Disability Justice, Leah Lakshmi Piepzna-Samarasinha says, "Writing from bed is a time-honored disabled way of being an activist and cultural worker. It's one the mainstream doesn't often acknowledge but whose lineage stretches from Frida Kahlo painting in bed to Grace Lee Boggs writing in her wheelchair at ninety-eight. . . . Disability justice allowed me to understand that me writing from my sickbed wasn't me being weak or uncool or not a real writer but a time-honored crip creative practice."
As my condition has progressed, I've grown to embrace more "crip creative practices," letting my body guide how and when I write. I've learned to accept that I will need accommodations to produce even the simplest paragraph. But I'm still here, following the example of disabled writers before me.
I started this article on a sunny afternoon, but now the sun has set, and the room has gone dark. The soft glow of the lamps creates dancing shadows across the floor. One of the Corgis snores next to me, her little feet twitching as she chases tennis balls in her dreams. While my perspective from this vantage point might have seemed simple at first, my fellow disabled creatives remind me that my view from the couch is worth sharing.