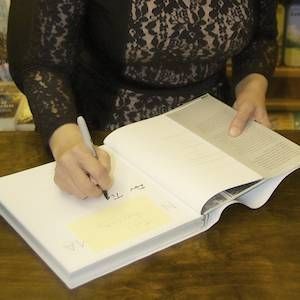 Newsletter 1
On Asking Authors To Sign My Books With Their Favorite Word
This is a guest post by Alice Burton. She writes about books, history, and the undervaluing of Meghan Trainor at Reading Rambo. Follower her on Twitter @alice_sings.
____________________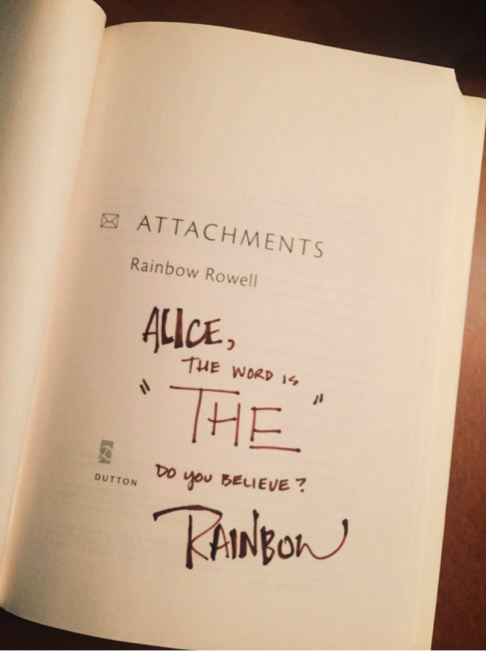 Let me explain.
I'm not a big fan of autographs – just having something where someone wrote their name down. It feels impersonal and and doesn't really place an item in A Moment. So, a number of years ago, I started asking for different things in my books.
This actually began after I brought a 1940s copy of Dorothy L. Sayers's Gaudy Night to Harriet Walter, the actress who played that book's main character (Harriet Vane) on TV. After her initial hesitation in writing in an older book, she wrote the following: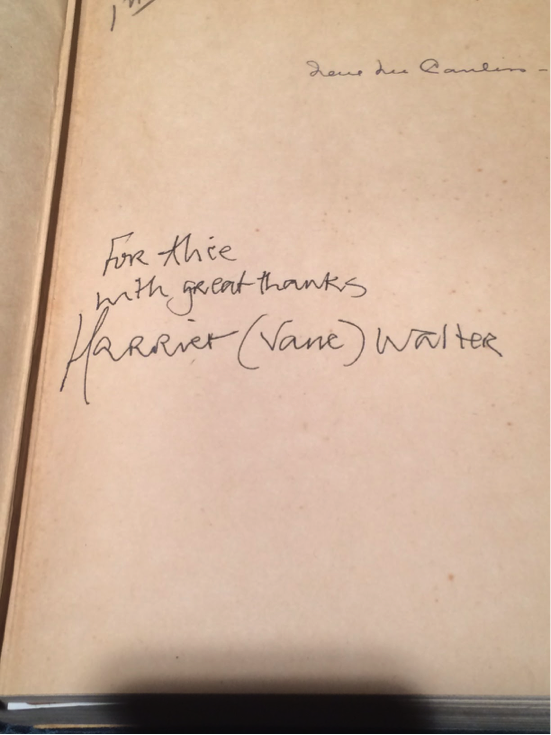 And that was when I realized you can have fun with signings.
I have a few randoms scattered in there, like Kathleen Hale's very drawn-on No One Else Can Have You, that time I asked Jaime Murray to sign War of the Worlds because she played H.G. Wells on the SyFy series Warehouse 13, and when I asked Broadway actresses Jessie Mueller and Betsy Wolfe, who were starring in The Mystery of Edwin Drood, to write their favorite lines from the show.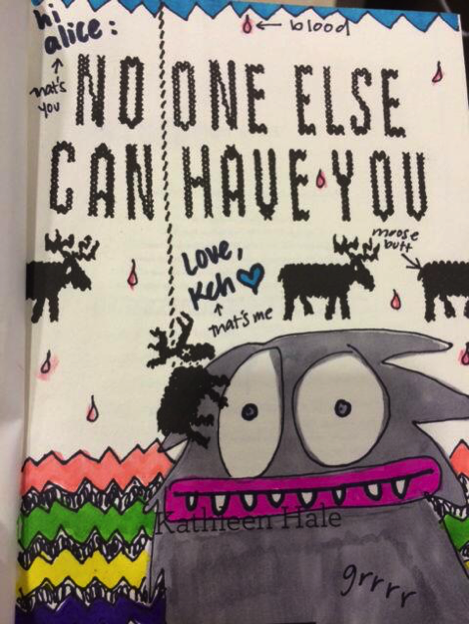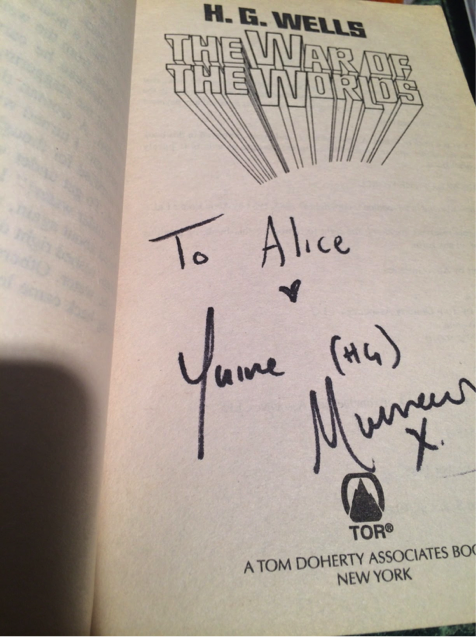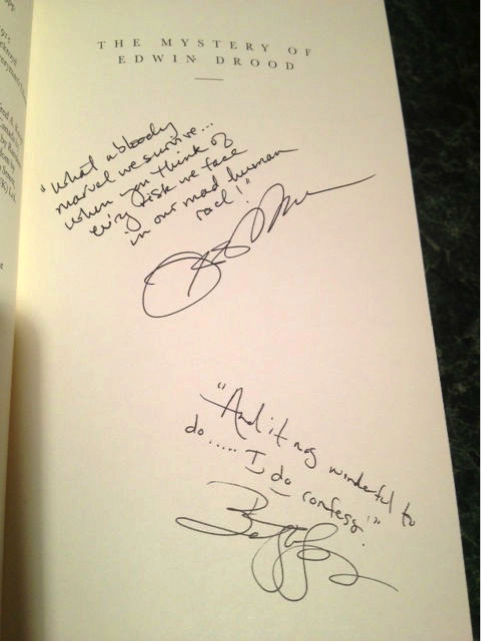 Soon after beginning all this, I came up with a standard question – a question that has been met with delight, dismay, confusion, and a blank stare.
I began asking authors to write one of their favorite words.
I love hearing people's favorite words. There's just such a massive pile to choose from. You will in all likelihood never get the same answer. And in this case, when you ask this question, you're not just asking any random person on the street (which might be fun, but would prompt even more confusion). You're asking authors. People who live and breathe words. People who have to make intensely careful decisions about which word is right for the particular moment they are trying to create on paper. I love asking this question. It individualizes books in a way that a "to" and a name cannot.
Below are the words I've collected over the last few years. Some have delighted me more than others, but as with everything in life, people appreciate different things. Some that outright disappointed me at first have changed in my mind, because even if it's not the cleverest of words, it means something to another person. There's a reason they chose it and not one of I-don't-know-how-many others.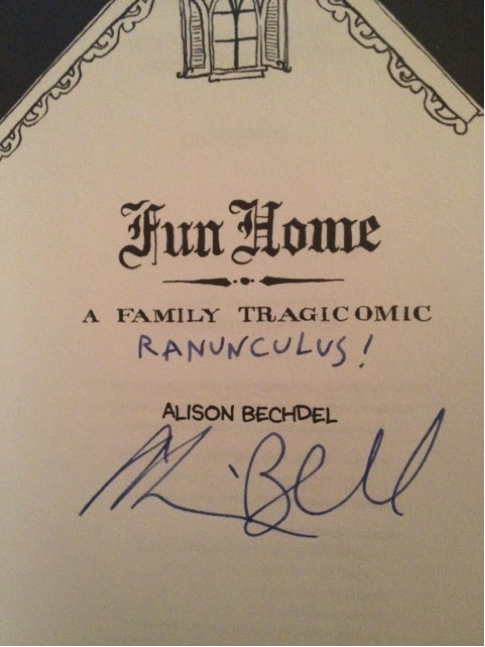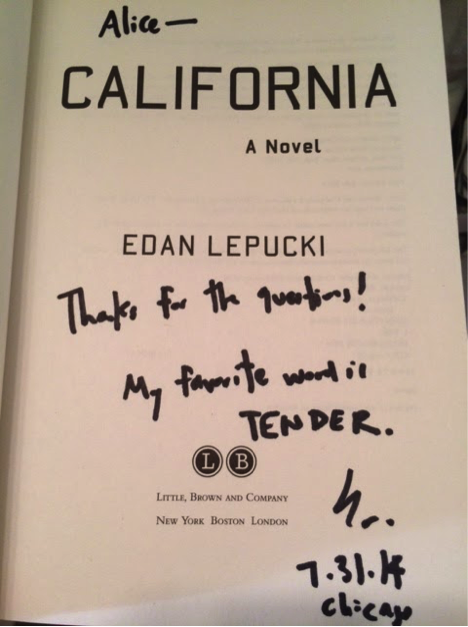 What about you? Do you have any special things you ask for at book signings? Do you immediately want to look up 'ranunculus'? If someone asked for a word that meant something to you RIGHT NOW DON'T THINK TOO MUCH, what would it be?
Long live words.
____________________
Book Riot Live is coming! Join us for a two-day event full of books, authors, and an all around good time.