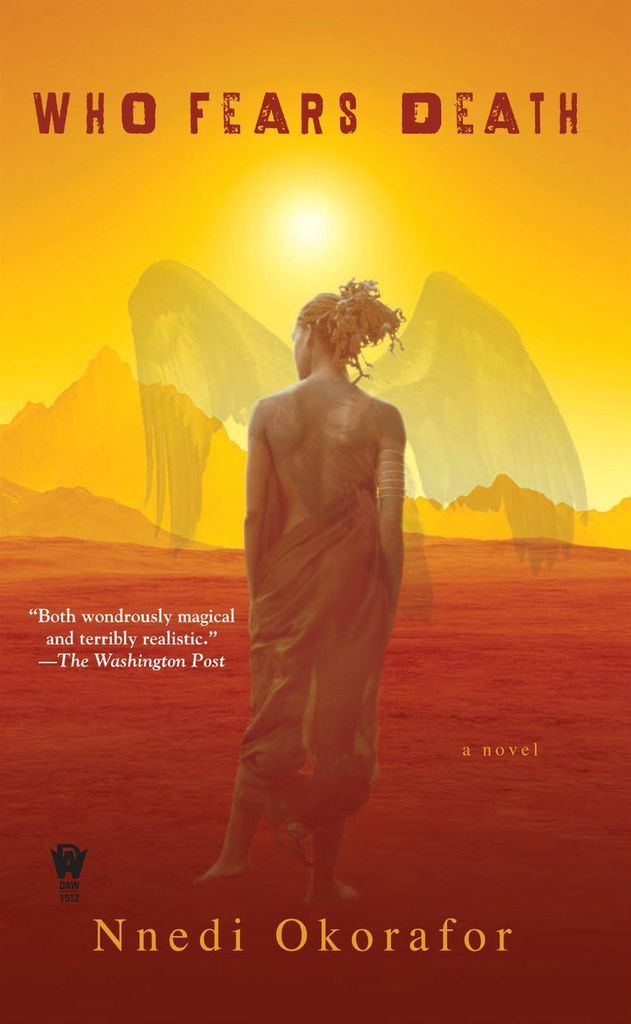 News
Okorafor's WHO FEARS DEATH is Coming to a Screen Near You
This content contains affiliate links. When you buy through these links, we may earn an affiliate commission.
It's official, sci fi and fantasy fans: Nnedi Okorafor's Who Fears Death has been optioned by HBO as a television series.
Fans have known for a while that Okorafor's novel was being adapted, but it was unclear by who, and how. At some point it was planned to become a feature-length film, but adaptations such as The Handmaid's Tale and American Gods have shown a lot of the potential of what the television format can do.
For those who don't know—and if you haven't read this novel, get on that—Who Fears Death is a 2010 sci-fi fantasy masterpiece of a novel published by DAW. It went on to win the World Fantasy Award and was nominated for the Nebula Award for Best Novel.
In one of my favorite worlds, magic rises up in a post-apocalyptic Sudan. Onyesonwu (her name is Igbo for "who fears death") spends the novel trying to track down and defeat her father, a Nuru wizard who raped her Okeke mother, with her own, increasingly powerful magic. It's one of my favorite novels of all-time, a rich world full of life with a brilliant cast of supporting characters, that digs deep into issues of sexism, violence, the struggles of difference, and more.
George R.R. Martin is an executive producer. While the Internet has gone wild, Martin made clear on his blog that he is not the executive producer and showrunner. He will "not be writing the pilot script or adapting Nnedi's novel, and it's doubtful that I will write any episodes should we go to series. Look, I probably won't be writing episodes of ANY television shows until WINDS OF WINTER is done and delivered, and that goes for the five GAME OF THRONES successor shows as well." So Martin fans, chill out, and Okorafor fans, be pleased that someone who knows how these adaptations go is involved as a mentor.
"Note: This did not happen overnight. It's been nearly 4 years coming," said Okorafor on her Facebook post about the project. She emphasized in the comments section that she is very involved in the adaptation, adding: "and all those involved know what this story is; onyesonwu is in good good hands."
It will be fascinating to see how they adapt some of the scenes—the scenes of traveling out-of-body, of masquerades, of a hovering eye—but Okorafor's visual, creative mind is sure to not disappoint.
While there's no news yet about when we can expect to see Onyesonwu on screen, if it's anywhere near as good as recent sci fi fantasy adaptations, there's a lot to get excited about.