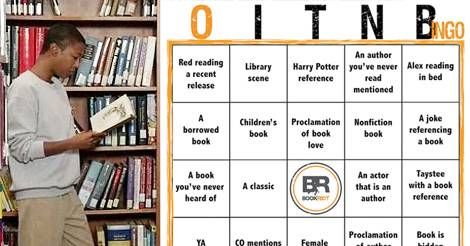 This content contains affiliate links. When you buy through these links, we may earn an affiliate commission.
Season 4 of Netflix's Orange Is The New Black premieres on June 17th and if you're a fan like me you've been impatiently waiting for the return of this book lovers dream show. Not only is it inspired by Piper Kerman's memoir, it has excellent characters, actors, smart writing, a perfect combination and balance of drama and comedy, and it's stuffed with book references/jokes/reading…

Last year I spotted A LOT of bookish moments in season 3 which left me thinking that we needed an OITNB Bingo Card for season 4. And by we need one I mean I made one. So get your favorite snacks, pick the best viewing spot, print yourself an OITNB s4 bingo card and let's play!
Do you have a favorite bookish moment from the show? Have you read any of the books mentioned after spotting it in an episode?