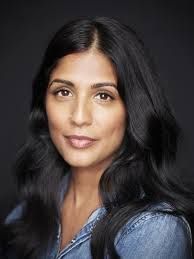 First off, happy birthday, Mom. You're my favorite super hero. And now for some links.
"This year's 50th issue of Shueisha's Weekly Shonen Jump magazine is announcing on Monday that a new, tentatively titled Naruto manga mini-series will launch next spring. The mini-series will tell "a newly budding Konoha story." Shueisha's Jump j Books imprint will also launch a series of Naruto side-story novels, starting with one about Kakashi, by Naruto movie scriptwriter and novelist Akira Higashiyama (Naruto Shippūden: Blood Prison)."
Naruto is ended. Long live Naruto? (Anime News Network)
__________
Here's a trailer for Marvel's Secret Wars: Battleworld event by Jonathan Hickman and Esad Ribic, with covers by Alex Ross. It seems to be about alternate realities and cartography?
__________
Joe Casey and Jim Mahfood are doing a Miami Vice comic for IDW, and man oh Michael Mann am I excited about the possibilities. (Comics Beat)
__________
"The relaunch of Moon Knight by Warren Ellis, Declan Shalvey, and Jordie Bellaire has been critically acclaimed for good reason. Getting rid of the inaccurately portrayed mental illness Marc Spector had been shackled with, and shedding his supporting cast in favor of different characters and drone equipment, has worked out in Moon Knight's favor. The structure of the new Moon Knight run is very simple — he protects travelers who go out at night, and he wears white so that bad people see him coming. There's more to it than that, involving different costumes, the Egyptian multi-aspected god Khonshu, and the police unit that Spector works with occasionally, but each of the six issues that the initial creative team worked on is effectively a standalone done in one. Today, I'll be focusing on my personal favorite of the run: issue five, Scarlet."
A thoughtful review of Moon Knight #5 with a proposed soundtrack to read by. (Women Write About Comics)