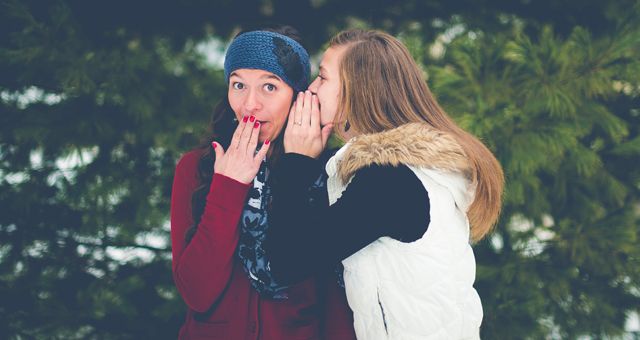 Critical Linking
Of Course a '70s Cookbook for Orgies Exists: Critical Linking, December 17, 2019
Critical Linking, a daily roundup of the most interesting bookish links from around the web is sponsored by There Will Come a Darkness by Katy Rose Pool with Fierce Reads.

---
"Now there is a significant food writing movement working to counteract that aspirational image. But before Alison Roman's Nothing Fancy philosophy took the Internet by storm, long before the rise of overnight oats, mason jar salads, and electric pressure cookers, a couple of self-described Hollywood bachelors published a book explaining how to have a stress-free evening with friends, serve impressive but uncomplicated, inexpensive food, and generally improve your life and everyone else's in the process.
Oh, and they also encouraged you to have sex with your guests."
Every sentence is better than the previous—this was an amazing ride.
---
"Last week, the Washington Post published The Mueller Report Illustrated, which is currently Amazon #1 best-selling Educational and Nonfiction graphic novel. But how does one turn a long report compiled by cautious lawyers into an accessible, illustrated novel?
The book has been in the works since June, when the political team at the Post had a brainstorming session about how to clarify the report for their readers. Matea Gold, the Post's political investigations editor, says the drama of the report's second volume, which dealt with obstruction, made a graphic nonfiction book the perfect storytelling form."
I think a great way to engage more of the public in learning about what is happening is graphic nonfiction.
---
"December 13, 2019—New York, NY—Today Mystery Writers of America (MWA) announces the recipients of its three special awards. The board chose Barbara Neely as the 2020 Grand Master, the 2020 Raven Award recipient is Left Coast Crime, and Kelley Ragland will receive the Ellery Queen Award at the 74th Annual Edgar Awards Banquet, which will be held at the Grand Hyatt Hotel in New York City on April 30, 2020.
'Mystery Writers of America is thrilled that Barbara Neely is MWA's 2020 Grand Master,' MWA board president Meg Gardiner said. 'Neely is a groundbreaking author, and MWA is delighted to recognize her work, in which she tackles tough social issues with an unflinching eye and a wry sense of humor.'"