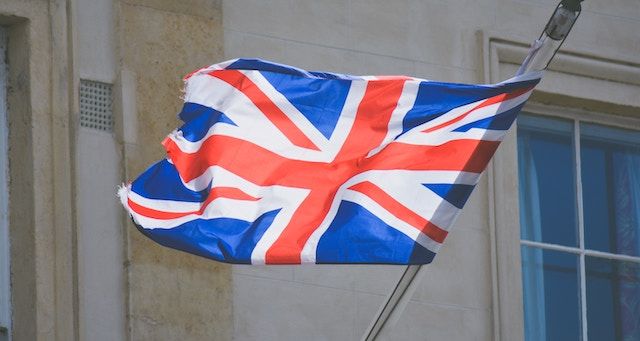 Lists
5 British Books to Look Out For in the U.S. in October
This content contains affiliate links. When you buy through these links, we may earn an affiliate commission.
October is a huge month in UK publishing. October 3 is known as Super Thursday – the day on which more books are published than on any other in the year. 426 hardbacks launch that day, including many celebrity memoirs, in preparation for gift-giving season. Chances are you've heard of most, if not all, the authors I've listed below: they are all living legends in the UK, and all of their books are likely to fly off the shelves not only in the UK but further afield.
Who Am I, Again? by Lenny Henry (Faber & Faber, October 1, 2019, audio and ebook only)
My fellow Gen Xers know Sir Lenny Henry best as one of the founders of the charity Comic Relief, which he launched in 1985 alongside Richard Curtis, the screenwriter of Notting Hill and Love Actually fame. The charity has raised well over £1 billion since then, primarily through Red Nose Days, national TV events that makes us laugh and raise money to alleviate poverty in the UK and Africa. But before all that, Lenny Henry grew up in the Midlands with his Jamaican parents and found that his humour helped subdue racist bullying and enabled friendships and snogs – then a successful career in show business. But 1970s Britain was a complicated place for a black teenager, even a successful one – and Who Am I, Again? tells of Lenny Henry's coming of age against that backdrop.
Grand Union by Zadie Smith (Penguin Press, October 8, 2019)
At this point, bestselling author Zadie Smith probably needs no introduction. Gary Shteyngart has called her "the best writer of our generation" and the Times Literary Supplement says that in this first collection of short stories she "is virtuosic, as ever, on family and friendship, and her ability to write about large-scale social injustice without losing her neutral novelist's gaze is breathtaking".
Me by Elton John (Henry Holt and Co., October 15, 2019)
Elton John is Having A Moment this year, what with his farewell tour and Rocketman – the movie about his life – and now this memoir. Arguably one of the most famous Brits in history, he's led a fascinating life, from his chart-topping success to his friendships with other legends like Freddie Mercury, John Lennon, and George Michael. And then, of course, there's the story of his drug addiction and getting clean, and the redemptive arc continues with the launching of his AIDS foundation, his marriage, and the birth of his sons. Me tells all of these stories, and many more.
Home Work by Julie Andrews (Hachette Books, October 15, 2019)
Dame Julie Andrews is a national treasure, and I can't wait to read this memoir of her time filming the classic movies of my childhood – The Sound of Music, Mary Poppins, and more. Julie Andrews has co-written this memoir with her daughter, Emma Walton Hamilton, and it deals with her personal story of marriage and family against the backdrop of the highs and lows of Hollywood and the challenges of enormous success.
Christmas Shopaholic by Sophie Kinsella (The Dial Press, October 15, 2019)
It's been 20 years since we met Becky Bloomwood in Sophie Kinsella's novel The Secret Dreamworld of a Shopaholic, later renamed Confessions of a Shopaholic. Becky is back for festive (mis)adventures – looking forward to a traditional Christmas back in England when it's sprung on her that it's her turn to host the family this year. Just to make life more complicated, an ex-boyfriend who's now a rock star turns up with his new girlfriend. Comfort and joy? Maybe. I guess we'll have to read it to find out…