This content contains affiliate links. When you buy through these links, we may earn an affiliate commission.
Hollywood loves to mine the book world for stories, new and old, that can be re-imagined and brought to the big and little screen. If you like to read the book first, here are a list of books to either add or bump up your list of books to read to get them finished before the adaptation is released.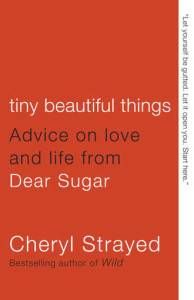 1. Reese Witherspoon and Laura Dern return to Cheryl Strayed's work to adapt her essay collection Tiny Beautiful Things for HBO. The 2012 book is a collection of Cheryl Strayed's Dear Sugar advice column, and Strayed and her husband Brian Lindstrom will write the TV adaptation. The series will explore love, loss, lust, and life through the eyes a Portland family who live by the mantra that the truth will never kill you.
2. The Orphan Train by Christina Baker Kline has been optioned for film by Broad Green Pictures. Christopher Monger, who previously worked on the Emmy and Golden Globe nominated mini-series Temple Grandin, will write the script. The story is inspired by the so-called orphan trains that ran from 1854 to 1929 between the East Coast to Midwest carrying thousands of abandoned children.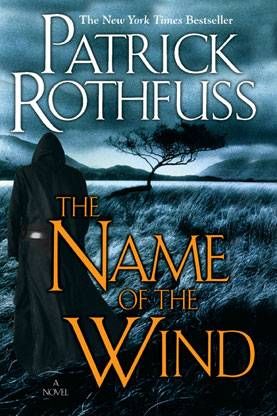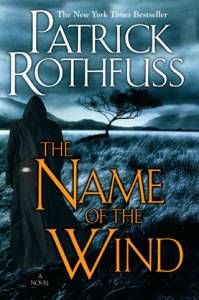 3. The Kingkiller Chronicles series from Patrick Rothfuss will be adapted into basically everything. Lionsgate has signed a deal to adapt the series into multiple platforms including movies, television series, and video games. The series currently includes two novels, The Name of the Wind and The Wise Man's Fear, and a novella, The Slow Regard of Silent Things.
4. Boom! Studios' comic The Woods is being adapted by Universal Cable Productions to become a television series. The sci-fi horror comic book series tells the story of 437 students, 52 teachers, and 24 additional staff from a preparatory high school in suburban Milwaukee who disappear, only to re-appear light years away on another planet.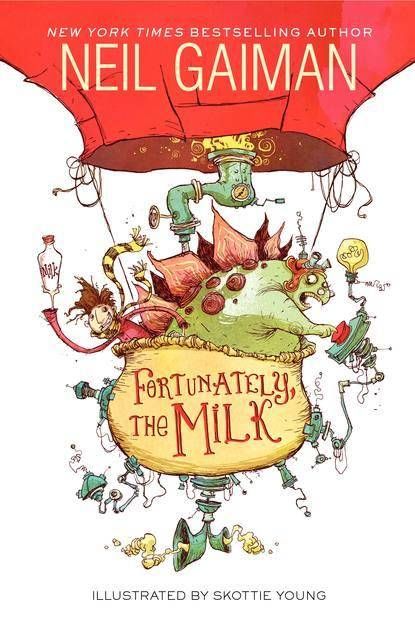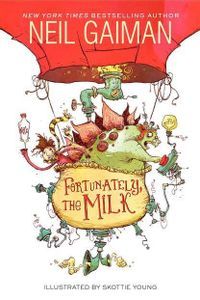 5. Johnny Depp and Edgar Wright are teaming up to adapt Fortunately, the Milk by Neil Gaiman, which is in early negotiations to be acquired by Fox. The children's book is set to be a live-action/animation hybrid with the script written by Bret McKenzie, who is best known as one half of the musical comedy duo Flight of the Conchords.
6. Terry Hayes' espionage thriller I Am Pilgrim will be adapted for the big screen by MGM. Matthew Vaugn, who worked on Kingsman: The Secret Service, will be directing the film. The book follows "Pilgrim", which is a code name for a man who previously headed up a secret espionage unit for U.S. intelligence. Now in anonymous retirement, he is called to lend his expertise to an unusual investigation and caught up in saving America from a terrorist.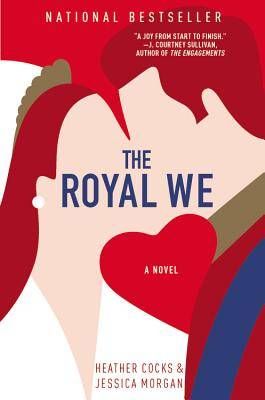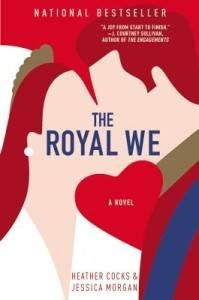 7. Lauren Graham and Mae Whitman will be joining up to produce a movie adaptation of The Royal We by Heather Cocks and Jessica Morgan, who are well-known on the Internet for running the website Go Fug Yourself. The story follows an American woman studying at Oxford who falls in love with the future king of Great Britain. Lauren Graham will also be writing the screenplay for the film for CBS Films.
8. R.L. Stine's beloved Fear Street books are being adapted into a film by 20th Century Fox and Chernin Entertainment. The teen murder mystery horror series takes place in the fictional Shadyside, Ohio. Stine's Goosebumps series movie adaptation starring Jack Black premiered on October 16.