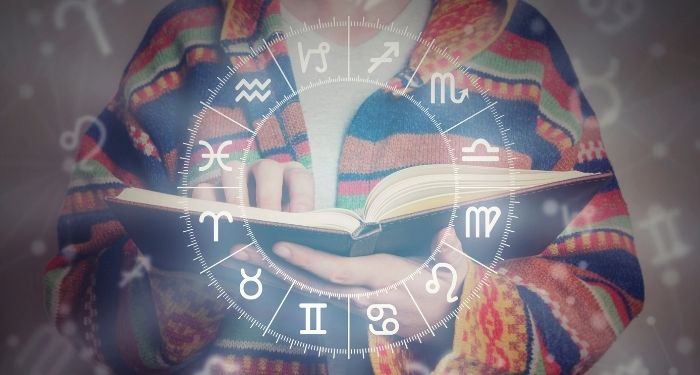 Lists
October 2023 Horoscopes and Book Recommendations
This content contains affiliate links. When you buy through these links, we may earn an affiliate commission.
Welcome to Book Riot's October 2023 Horoscopes and Book Recommendations! It's the most wonderful time of the year — at least for Halloween girlies like me. (And I'll wager a guess that the Venn diagram of astrology lovers and spooky season fans is a big, round, full moon.) Between prepping your Halloween costume and sipping your pumpkin spice latte, what should you read this month? Let the planets decide! Check out our October 2023 horoscopes for a glimpse of what's ahead and a book recommendation written in the stars.
But first, a look at astrological events going on in the sky above us. This month brings two meteor showers: the Draconids meteor shower on October 8-9 and the Orionids meteor shower on October 20-21. These events represent memories and detritus from our past, circling around to remind us where we've been. The month also brings two eclipses: an annular solar eclipse on October 14 and a partial lunar eclipse on October 28. Eclipses tend to bring things into the light, providing clarity and revealing hidden information. Between all the meteor showers and eclipses in the weeks ahead, all signs can look for new perspectives on their past that might shed light on their future.
---
Thanks for joining us for your October 2023 horoscopes and book recommendations! Looking for more books you'll love based on your sign? Check out your July, August, and September horoscopes and book recommendations!