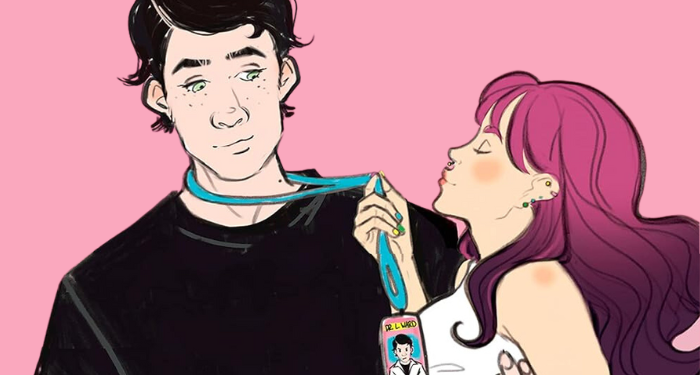 This content contains affiliate links. When you buy through these links, we may earn an affiliate commission.
One romance trope that doesn't get a lot of attention is "oblivious-to-lovers."(More commonly known as "idiots-to-lovers," but let's skip the ableist language.) An argument could be made that most romances have this trope since the main characters all have to come to the realization that they are meant to be. But there are some cases where it is so obvious to everyone, both in the fictional world and the reader visiting it, that it's hard to believe the main characters can't put it together.
I don't judge these characters too harshly; I don't always recognize subtle flirting. Truth be told, if I were in a romance novel, I likely would be one of those characters. So I can see how they could miss the truth staring them in the face. And it can be hilarious to watch them slowly recognize that not only are they falling in love, but the other person has more than platonic feelings for them and has for some time…even if it makes us want to slap our forehead in exasperation at how long it took.
Another thing to bear in mind is that there are varying degrees of obliviousness here as well. In some, one of the characters has pined for years without the other person ever realizing it. Then you have examples where they both take forever to realize they were perfect for one another. And in some cases, other people realize they're perfect for one another and conspire to pair them up. Below are a few books that highlight the oblivious-to-lovers trope in all its various forms. Enjoy!
And there you have it. Just a handful of some of the romances out there where it takes one or more of the protagonists more than a little while to realize how much in love or lovable they are.
Looking for more romance recommendations based on tropes? Try these friends to lovers, enemies to lovers, and lovers to enemies to lovers again books next. Until we meet again, happy reading, and stay hydrated!