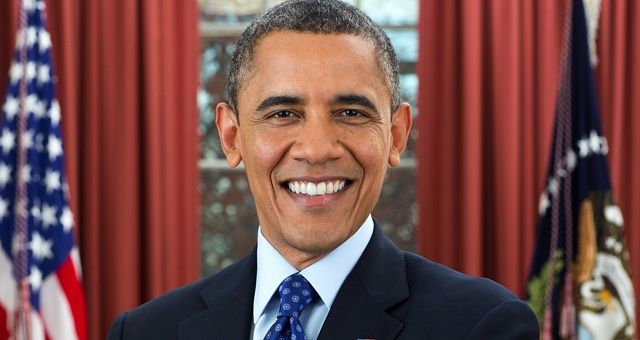 Lists
Obama Shares 2019 Summer Reading Recs
This content contains affiliate links. When you buy through these links, we may earn an affiliate commission.
It's that time of year again, when our very well-read former President Barack Obama shares his summer reading list. This list is a little heavier on novels than past lists, but it has the same level of depth and introspection that those who read along with Obama have come to expect.
Obama begins his list with a heartfelt suggestion that we all read and/or revisit the collected works of Toni Morrison, the American literary giant who recently passed away. His praise for her body of work is thoughtful and explains just why her work is so relevant in these turbulent times, calling her work "not just beautiful but meaningful—a challenge to our conscience and a call to greater empathy."
Here are a few other titles that Obama thinks are worthy of taking a look at:
Obama acknowledges the "sometimes hard to swallow" nature of Whitehead's novel, but feels that this story about a young man in the Jim Crow South who makes an innocent mistake is a "necessary read." The young man's error derails his college plans and lands him in the Nickel Academy, a horrific juvenile detention facility. This story, while difficult, is a necessary look at Jim Crow and the impact it had on today's society.
This collection of science fiction short stories by Ted Chiang (whose "Story of Your Life" from a previous collection of stories was the basis for the film Arrival) is what Obama refers to as "the best kind of science fiction" because it "grapples with the big questions" and makes us "feel more human." Any book that reminds us of our humanity is a good one to read during these turbulent times.
This book was originally released in 2009, which was a busy year for Obama. Understandably, he missed it the first time around. This summer, however, he took time to check out the Man Booker Prize–winning fictionalized retelling of Cromwell's rise to power. He's not the only one who liked it. It also inspired a hugely popular and critically acclaimed BBC miniseries that won a Golden Globe for Best Miniseries or Television Film.
This 2011 Pulitzer Prize nominee also escaped Obama's notice its first time around (he was busy being President, after all), but it has his attention now. Carr made some striking arguments about the internet and how it has impacted our daily lives, which Obama feels are "still worthy of reflection, which is something we could all use a little more of in this age."
Obama agrees with most everyone who read this "beautifully written memoir about the life of a woman in science, a brilliant friendship, and the profundity of trees." He also recommends checking out Maid: Hard Work, Low Pay, and a Mother's Will to Survive by Stephanie Land. It's a memoir from a single mother that doesn't pull any punches when it comes to the class divide and the struggle of living from paycheck to paycheck.
Other honorable mentions include How to Read the Air, a novel about immigration from Dinaw Mingestu, and Téa Obrecht's newly released Inland. While not wanting to offer any spoilers, Obama assures us that it does not disappoint.
I still think the man needs to start a book club. Who's with me?