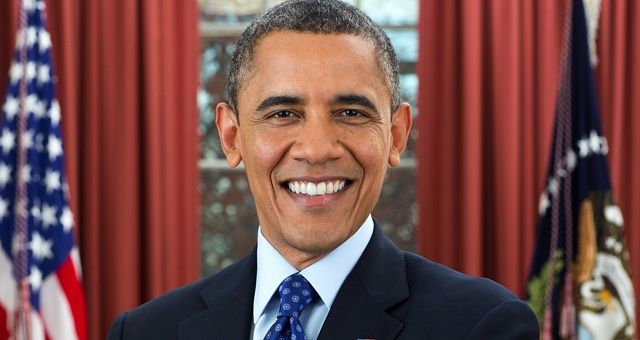 Critical Linking
Obama's Favorite 2019 Reads Spotlight Powerful Women: Critical Linking, January 2, 2020
Critical Linking, a daily roundup of the most interesting bookish links from around the web, is sponsored by our $50 Barnes and Noble gift card giveaway! Enter here.

---
"Former U.S. President Barack Obama took to Twitter this weekend to promote his favorite books and movies of the year. Following close on the heels of his comments about women's leadership, Barack Obama's favorite books of 2019 highlight his respect for powerful women. Keep reading to find out more Barack Obama's reading recommendations, including the 17 newly-recommended 2019 books he loved this year."
---
"On January 1, 2020, works from 1924 will enter the US public domain, where they will be free for all to use and build upon, without permission or fee. These works include George Gershwin's Rhapsody in Blue, silent films by Buster Keaton and Harold Lloyd, and books such as Thomas Mann's The Magic Mountain, E. M. Forster's A Passage to India, and A. A. Milne's When We Were Very Young. These works were supposed to go into the public domain in 2000, after being copyrighted for 75 years. But before this could happen, Congress hit a 20-year pause button and extended their copyright term to 95 years."
Works from Agatha Christie, Edith Wharton and more will hit the public domain this year.
---
"In accepting his 2018 Maxwell E. Perkins Award for Lifetime Achievement from the Center for Fiction Mehta offered words that those of us who work in and adjacent to publishing would do well to heed: 'Reading has been a constant in my life. I have always found comfort in the confines of a book or manuscript. Reading is how I spend most of my time, is still the most joyful aspect of my day. I want to be remembered not as an editor or publisher but as a reader.'"