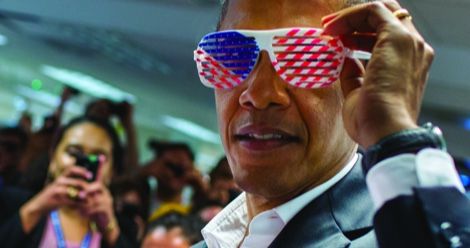 News
Obama Photographer Throws Shade in His New Book
This content contains affiliate links. When you buy through these links, we may earn an affiliate commission.
Some unlikely heroes have come out of the Obama White House. Valerie Jarrett may as well be Wonder Woman. His speechwriters, spokesperson, and communications director arrive to boy band-level screams when they walk onto the stage to record live episodes of their wildly successful podcast, Pod Save America. Alyssa Mastromonaco has quickly become the big-sister-in-our-heads for liberal women everywhere.
But no one has seen the kind of widespread love and accolades as the presidential photographer… one Mr. Pete Souza. During the Obama administration, he was well known for his touching everyday images of a young man from the southside of Chicago, running the free world with grace, humor, and competence. In November 2017, the world was gifted with his beautiful coffee table book, Obama: An Intimate Portrait. Pre-orders rolled in and it quickly became a #1 New York Times bestseller.
However, my favorite contribution of Pete Souza is the playful-yet-biting way in which he manages to throw shade at Donald Trump. Using his Instagram page as a tool, he puts on display the stark differences between the 44th and 45th presidents. He posts old photos of Obama complete with witty captions, as commentary on Trump's current antics and to remind us what a president CAN be.
So I was giddy when Little Brown announced this morning that we could look forward to Shade: A Tale of Two Presidents, scheduled to be released on October 16, 2018.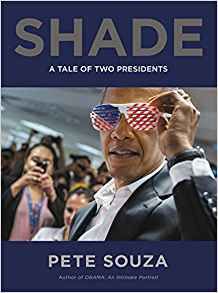 As described on their site:
What began with Souza's Instagram posts soon after President Trump's inauguration in January 2017 has become a potent commentary on the state of the Presidency, and our country. Some call this "throwing shade." Souza calls it telling the truth. This collection of photographs is more than a rejoinder to the chaos, abuses of power, and destructive policies that now define our nation's highest office. They are a reminder of a President we could believe in, and a courageous defense of American values.
Shade is now available for pre-order!