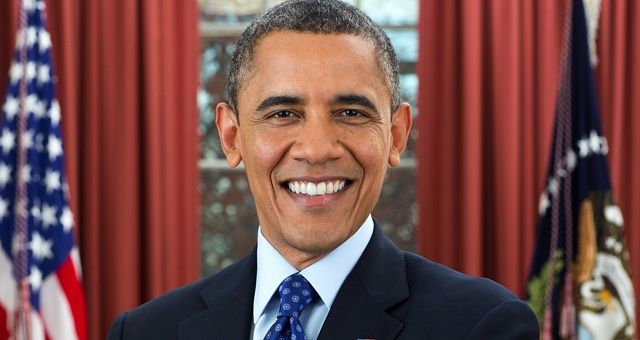 Lists
ALL Obama Book Recommendations Through the Years
This content contains affiliate links. When you buy through these links, we may earn an affiliate commission.
If a book can recommend a person, then President Barack Obama has let his reading lists recommend himself to us time and again. In fact, years after leaving office, the internet still loses its collective mind whenever Obama book recommendations come out. They're thoughtful, they're timely, they're diverse, and they're dynamic. We know that when Barack Obama recommends a book, it's worth checking out.
With that in mind, we want to take a look at Obama book recommendations through the years. Many thanks to the Obama Master Reading List compiled by the DC Public Library for providing guidance on the books Obama recommended during his years in office.
Author's note: recommendations from 2012 and 2013 are undisclosed and unavailable despite thorough searching.
Obama Book Recommendations 2008
Common Wealth: Economics for a Crowded Planet (Jeffrey D. Sachs)
Lincoln: The Biography of a Writer (Fred Kaplan)
The Defining Moment: FDR's Hundred Days and the Triumph of Hope (Jonathan Alter)
FDR (Jean Edward Smith)
Ghost Wars: The Secret History of the CIA, Afghanistan, and Bin Laden, from the Soviet Invasion to September 10, 2001 (Steve Coll)
Collected Poems, 1948 to 1984 (Derek Walcott)
Unequal Democracy: The Political Economy of the New Gilded Age (Larry Bartels)
Obama Book Recommendations 2009
John Adams (David McCullough)
Hot, Flat, and Crowded (Thomas Friedman)
Lessons in Disaster: McGeorge Bundy and the Path to War in Vietnam (Gordon M. Goldstein)
Lush Life (Richard Price)
Plainsong (Kent Haruf)
The Way Home (George Pelecanos)
What Is the What (Dave Eggers)
Netherland (Joseph O'Neill)
Obama Book Recommendations 2010
Freedom (Jonathan Franzen)
Tinkers (Paul Harding)
A Few Corrections (Brad Leithauser)
President Reagan: The Role of a Lifetime (Lou Cannon)
Obama Book Recommendations 2011
The Bayou Trilogy: Under the Bright Lights, Muscle for the Wing, and The Ones You Do (Daniel Woodrell)
Rodin's Debutante (Ward Just)
Cutting for Stone (Abraham Verghese)
To the End of the Land (David Grossman)
The Warmth of Other Suns: The Epic Story of America's Great Migration (Isabel Wilkerson)
Obama Book Recommendations 2014
A Constellation of Vital Phenomena (Anthony Marra)
The Narrow Road to the Deep North (Richard Flanagan)
The Laughing Monsters (Denis Johnson)
Nora Webster (Colm Tóibín)
Being Mortal: Medicine and What Matters in the End (Atul Gawande)
Age of Ambition: Chasing Fortune, Truth, and Faith in the New China (Evan Osnos)
Obama Book Recommendations 2015
All the Light We Cannot See (Anthony Doerr)
The Sixth Extinction (Elizabeth Kolbert)
The Lowland (Jhumpa Lahiri)
Between the World and Me (Ta-Nehisi Coates)
Washington: A Life (Ron Chernow)
The Whites (Richard Price)
Purity (Jonathan Franzen)
The Three-Body Problem (Cixin Liu)
The Wright Brothers (David McCullough)
Fates and Furies (Lauren Groff)
Obama Book Recommendations 2016
Barbarian Days: A Surfing Life (William Finnegan)
The Underground Railroad (Colson Whitehead)
H Is For Hawk (Helen Macdonald)
The Girl on the Train (Paula Hawkins)
Seveneves (Neal Stephenson)
Obama Book Recommendations 2017
The Power (Naomi Alderman)
Grant (Ron Chernow)
Evicted: Poverty and Profit in the American City (Matthew Desmond)
Janesville: An American Story (Amy Goldstein)
Exit West (Mohsin Hamid)
Five-Carat Soul (James McBride)
Anything is Possible (Elizabeth Strout)
Dying: A Memoir (Cory Taylor)
A Gentleman in Moscow (Amor Towles)
Sing, Unburied, Sing (Jesmyn Ward)
Coach Wooden and Me (Kareem Abdul-Jabbar)
Basketball (And Other Things) (Shea Serrano)
Obama Book Recommendations 2018
Becoming (Michelle Obama) (He said this was his favorite. All together now: aww.)
An American Marriage (Tayari Jones)
Americanah (Chimamanda Ngozi Adichie)
The Broken Ladder: How Inequality Affects the Way We Think, Live, and Die (Keith Payne)
Educated (Tara Westover)
Factfulness (Hans Rosling)
Futureface: A Family Mystery, an Epic Quest, and the Secret to Belonging (Alex Wagner)
A Grain of Wheat (Ngũgĩ wa Thiong'o)
A House for Mr. Biswas (V. S. Naipaul)
How Democracies Die (Steven Levitsky and Daniel Ziblatt)
In the Shadow of Statues: A White Southerner Confronts History (Mitch Landrieu)
Long Walk to Freedom (Nelson Mandela)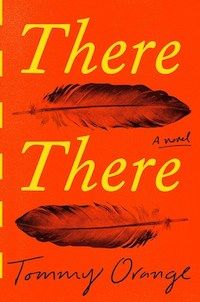 The New Geography of Jobs (Enrico Moretti)
The Return (Hisham Matar)
Things Fall Apart (China Achebe)
Warlight (Michael Ondaatje)
Why Liberalism Failed (Patrick Deneen)
The World As It Is (Ben Rhodes)
American Prison (Shane Bauer)
Arthur Ashe: A Life (Raymond Arsenault)
Asymmetry (Lisa Halliday)
Feel Free (Zadie Smith)
Florida (Lauren Groff)
Frederick Douglass: Prophet of Freedom (David W. Blight)
Immigrant, Montana (Amitava Kumar)
The Largesse of the Sea Maiden (Denis Johnson)
Life 3.0: Being Human in the Age of Artificial Intelligence (Max Tegmark)
There, There (Tommy Orange)
Washington Black (Esi Edugyan)
Obama Book Recommendations 2019 (so far)
Collected works by Toni Morrison—just all of it
The Nickel Boys (Colson Whitehead)
Exhalation (Ted Chiang)
Wolf Hall (Hilary Mantel)
Men Without Women (Karuki Murakami)
American Spy (Lauren Wilkinson)
The Shallows (Nicholas Carr)
Lab Girl (Hope Jahren)
Inland (Téa Obreht)
How to Read the Air (Dinaw Mengestu)
Maid (Stephanie Land)
The Moment of Lift (Melinda Gates)
The Shadow of Sirius (W. S. Merwin)
Pachinko (Min Jin Lee)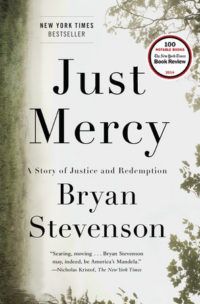 In February of this year, Obama gave some nonfiction recommendations inspired by the work done by his foundation, My Brother's Keeper. The organization asks Americans to take action on behalf of boys and young men of color. As such, these book recommendations pay special attention to issues of race and equality.
The Warmth of Other Suns (Isabel Wilkerson)
Stamped from the Beginning (Ibram X. Kendi)
Just Mercy: A Story of Justice and Redemption (Bryan Stevenson)
A Stone of Hope: A Memoir (Jim St. Germain with Jon Sternfeld)
The Fire Next Time (James Baldwin)
The Letter from Birmingham Jail (Martin Luther King, Jr.)
Frederick Douglass: Prophet of Freedom (David W. Blight)
The Naked and the Dead (Norman Mailer)
One Hundred Years of Solitude (Gabriel García Marquez)
The Golden Notebook (Doris Lessing)
The Woman Warrior (Maxine Hong Kingston)
Gilead (Marilynne Robinson)
Gone Girl (Gillian Flynn)
Song of Solomon (Toni Morrison)
A Bend in the River (V. S. Nipaul)
---
While Barack Obama always brings stellar book recommendations, they're not exactly personalized. But we can help! Book Riot's TBR is a book recommendation service tailored to you. Our bibliologists are ready to help you find your next favorite book. Click the link to get started.
For more recommendations from the Obama household, check out our post on book recommendations from Michelle Obama, and The Ultimate Guide to Obama Memoirs and Books.