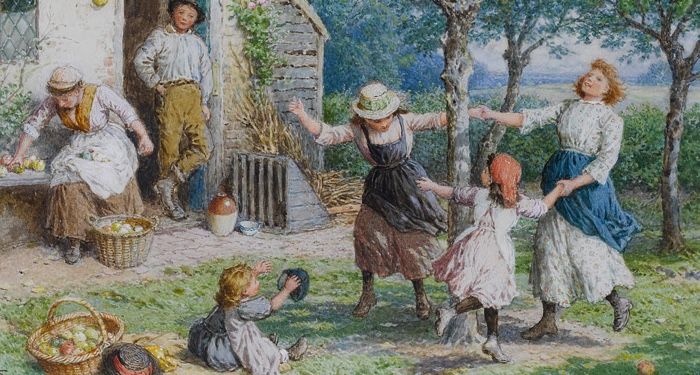 Children's
10 Disturbing Nursery Rhyme Origin Stories to Celebrate Nursery Rhyme Week
World Nursery Rhyme Week (WNRW) began in 2013 to promote the importance of nursery rhymes in early childhood development. For folks who work with children under age seven, WNRW encourages participants to engage in activities around five selected rhymes each year. Organizers say that WNRW has been celebrated in 113 countries since its inception and reached five million children. If you'd like to join in the fun, check out WNRW on Twitter or Facebook.
Nursery rhymes, sometimes called by other names, have been recorded since the mid 1700s. However, they were popular as early as the 14th century. Learning and repeating nursery rhymes supports foundational reading skills. They serve as fun, easy-to-remember introductions to language for young children. The rhyming patterns encourage phonological awareness and can even support spatial reasoning and other brain development. When supported by music, nursery rhymes are even more impactful. Perhaps most importantly, singing nursery rhymes with children encourages emotional connection.
But where do these familiar rhymes come from? Many of them have dark historical backstories. Some are disguising racist roots. Still others are just weird. Much like a Maroon 5 song, these happy little ditties are often much darker than they sound. (Seriously, have you ever read the lyrics to "Wake Up Call"? Adam Levine sounds so cheerful, but that song is BLEAK.)
In this post we'll take a look of some of the most interesting, creepy, or just plain awful nursery rhyme origin stories.
10 Nursery Rhymes With Disturbing, Bigoted, or Dark Origins
---
And there you have it! The next time you find yourself humming a childhood tune, remember that it's probably about political intrigue, murder, and disease. You can check out even more nursery rhyme origins here. Happy World Nursery Rhyme Week!