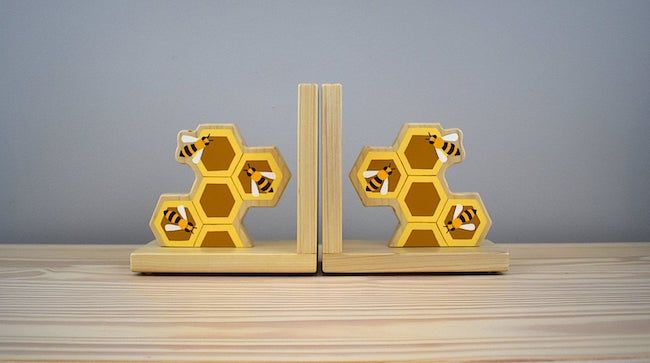 Book Fetish
30+ Perfect Nursery Bookends for Your Baby's Room
This content contains affiliate links. When you buy through these links, we may earn an affiliate commission.
There's a new bundle of joy coming into your life, and before baby arrives, one of the first things you'll do is create their perfect new room. Whether you have a big space or are using a tiny corner of your house, any book nerd knows one of the crucial decor needs are nursery bookends. There are nursery bookends for every kind of decorative theme, though of course, no need to have a unifying theme to any room or space. This goes doubly true for baby rooms. They don't know you've got fruit bookends in a room decorated in elephants.
Find below a roundup of some outstanding and cute nursery bookends. And know if you, like me, begin lusting for some of these yourself, you can always put them in any other room in your home too.
Want more ideas for how to make your baby's first experiences more bookish? Here are some ideas for a literary nursery, as well as customizable kids bookends.